Last week the boys got used to waking up each morning and searching to find Jingles in his new hiding spot! This week they were in for some more surprises when they found him around the house!
It's almost time for Jingles to return to Santa at the North Pole but before he makes his final journey I wanted to share with you some of the Jingles sightings we saw this past week!
If you have posts about your own elf on the shelf, be sure to link them up on my Elf on the Shelf Link up!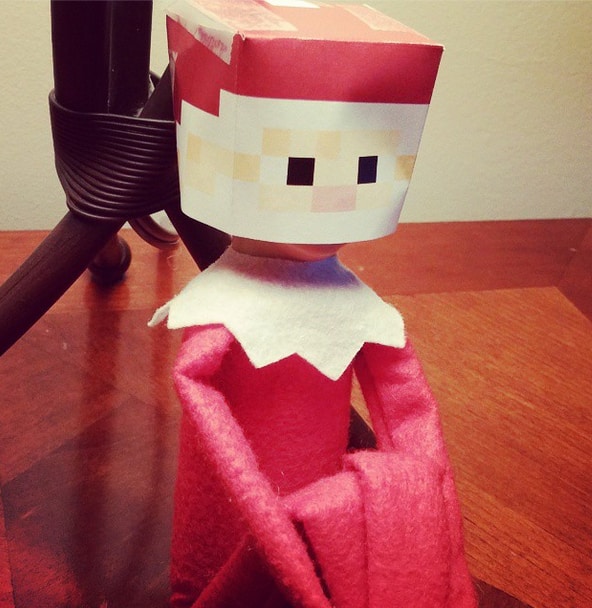 My minecraft loving boys got a real kick out of Jingles this morning! He was in disguise as minecraft Santa!  You can find directions on how to make your own here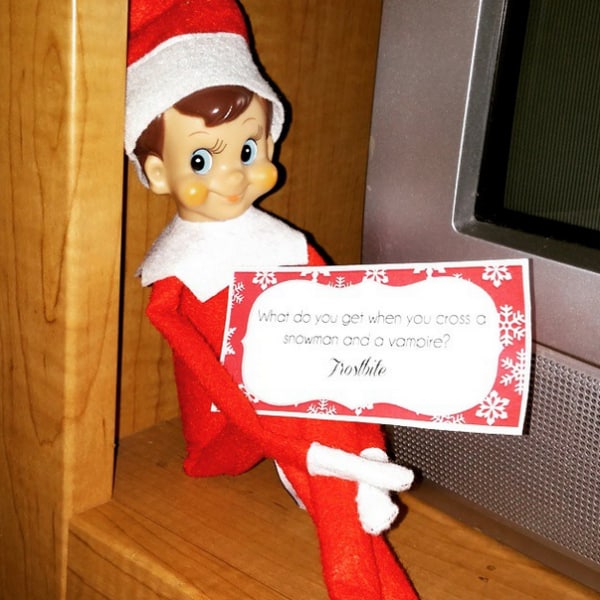 Jingles arrived with jokes for the boys! What's green, covered in tinsel and goes Ribbit, Ribbit? – MistleToad! Find more with a free printable here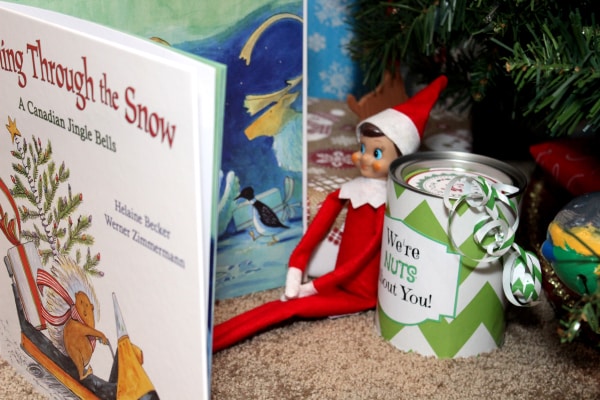 Jingles was spotted under the tree reading a new Christmas book for the family! A Canadian version of 'Jingle' Bells of course!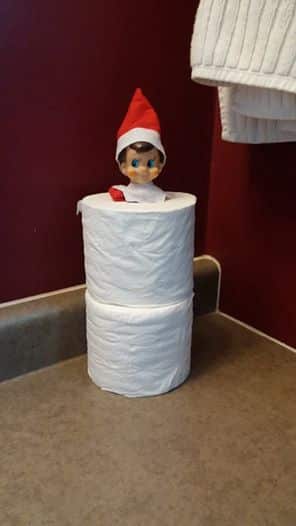 Peek a boo, Jingles was spotted in the bathroom
Eye Spy Jingles in the plant!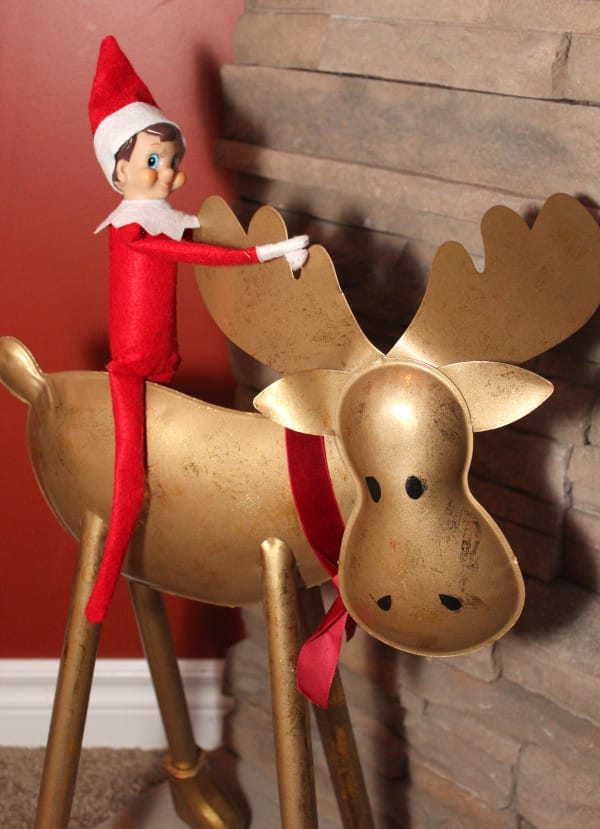 Merry Christ-Moose!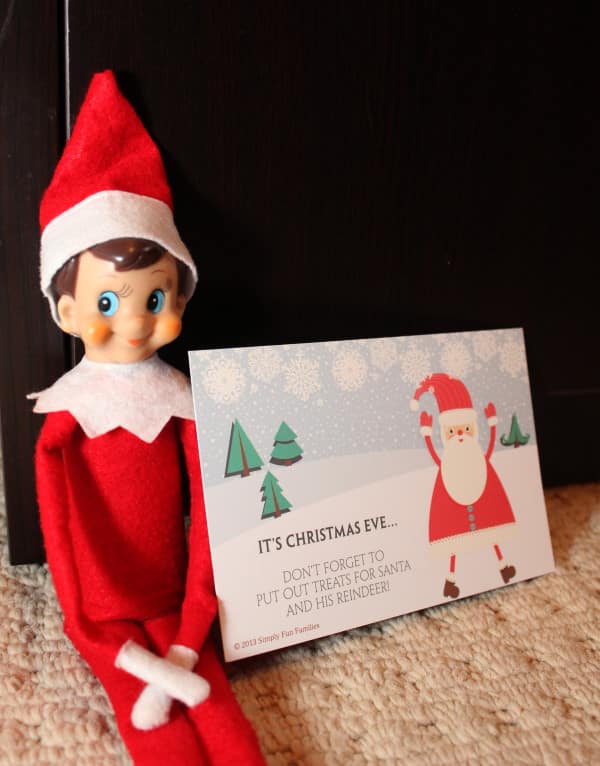 Almost time to head back to the North Pole for the year, one final reminder to leave Santa his treats!
MERRY CHRISTMAS FROM JINGLES AND OUR CREW!
Check out our other Elf on the Shelf Adventure Posts
Christmas 2012 -1
Christmas 2012 -2
Christmas 2012-3
Christmas 2013-1
Christmas 2014-1