This year we spent a fair bit of time playing on some pretty amazing beaches! From Turks and Caicos in the Spring to Jamaica in the Fall, our family has been blessed with fond memories of snorkeling, boat rides, and building castles in the sand. To keep those memories alive and well all year long, the boys and I sat down this week to craft up some fun little Christmas tree ornaments that will remind us to count our blessings during the holiday season.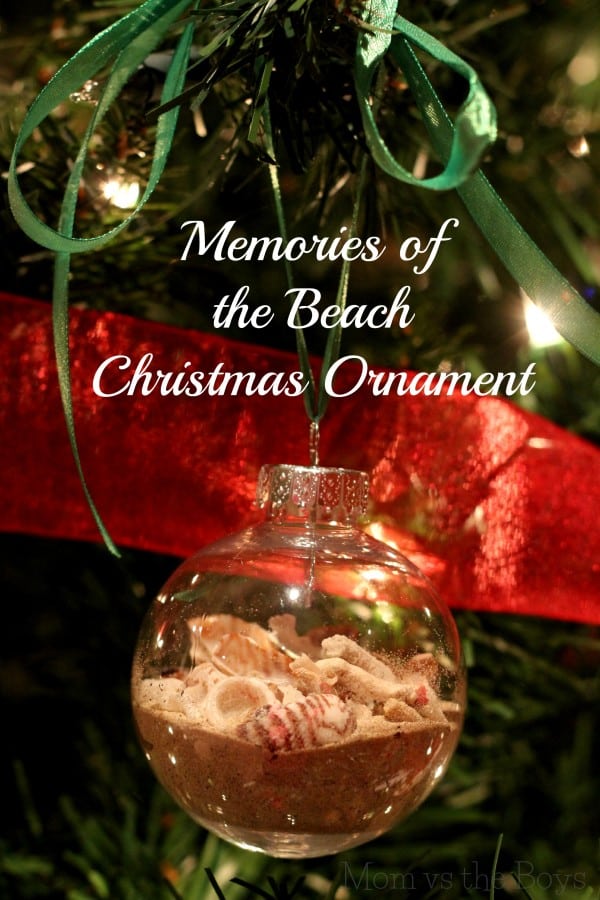 Whether you spend your Summer's relaxing on the beach or love to travel to sandy destinations, this is a quick and easy craft that will flood you with memories come time to hang it on the tree!
Memories of the Beach Christmas Ornament
You'll Need
Sand from your favourite beach destination
Strainer 
Funnel
Small shells
A glass or plastic Christmas ball
Hot Glue
Ribbon
Permanent Marker
Directions
Strain your sand to filter out any dirty debris that might be in the sand. Next, Place the funnel into the ornament and pour in the sand.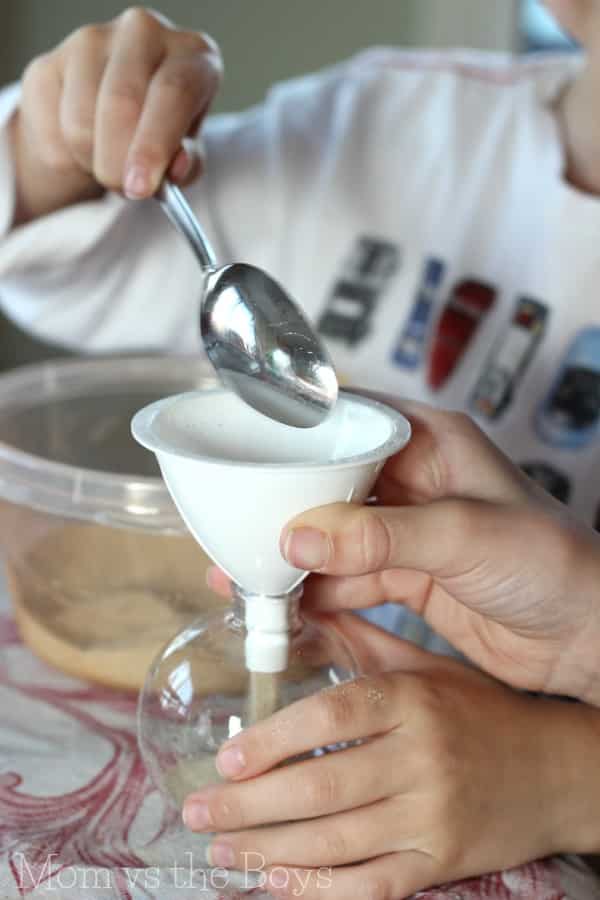 Fill about half way. Pick our your favourite tiny shells that will fit through the ornament hole and drop them inside. I placed the ornaments in the left over sand to hold them upright on their own so the boys could use two hands without worrying about the balls rolling over.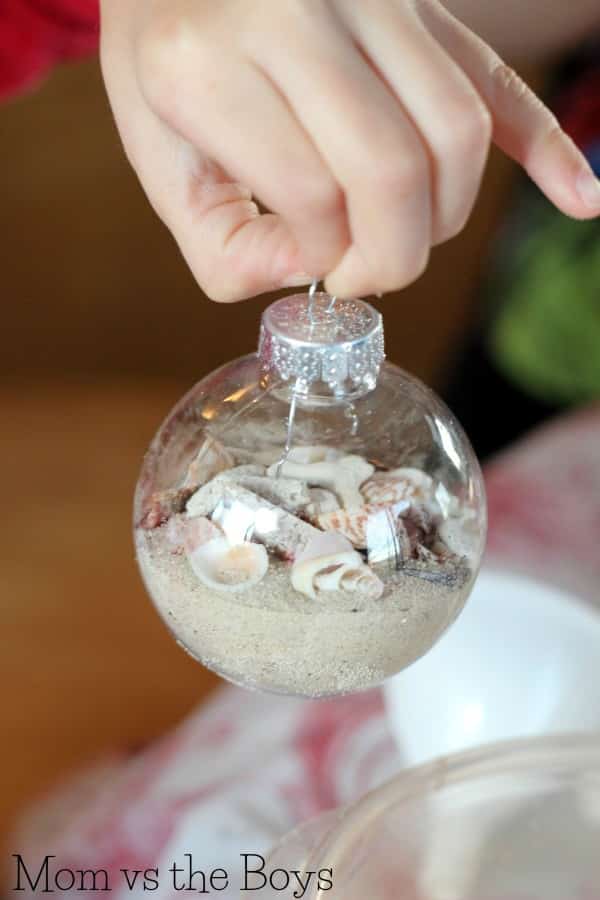 I used hot glue to secure the top. The sand can create a bit of weight and I was worried it could let go, also you wouldn't want any sand leaking into your ornament box during storage. Best just to seal the top with a squirt of hot glue. Be aware that if your top is metal like mine, it can become quite hot once the glue is in there. Make sure an adult is doing this part and work quickly and carefully.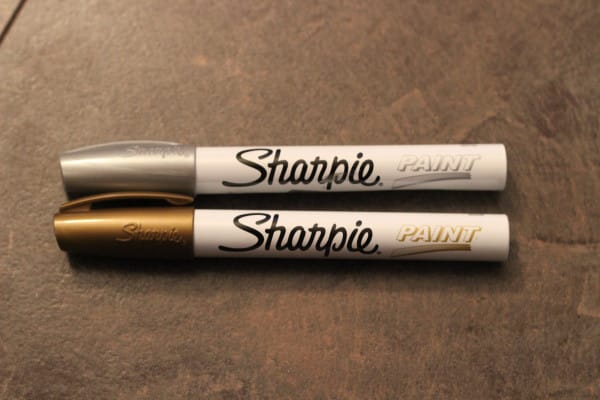 Using a permanent marker, like these gold and silver Sharpie Paint markers, write your desination and the year you travelled on the ornament. I bet you have way nicer handwriting than me! lol It's never been my forte and times like this I regret it!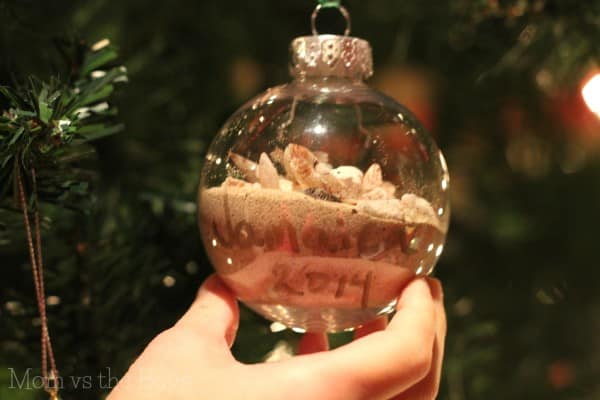 The only thing left is to tie on some pretty ribbon for hanging. We experimented with a few different types including some raffia for a natural look, but in the end the boys went with their favourite colours, blue and green. Choose whatever you love best.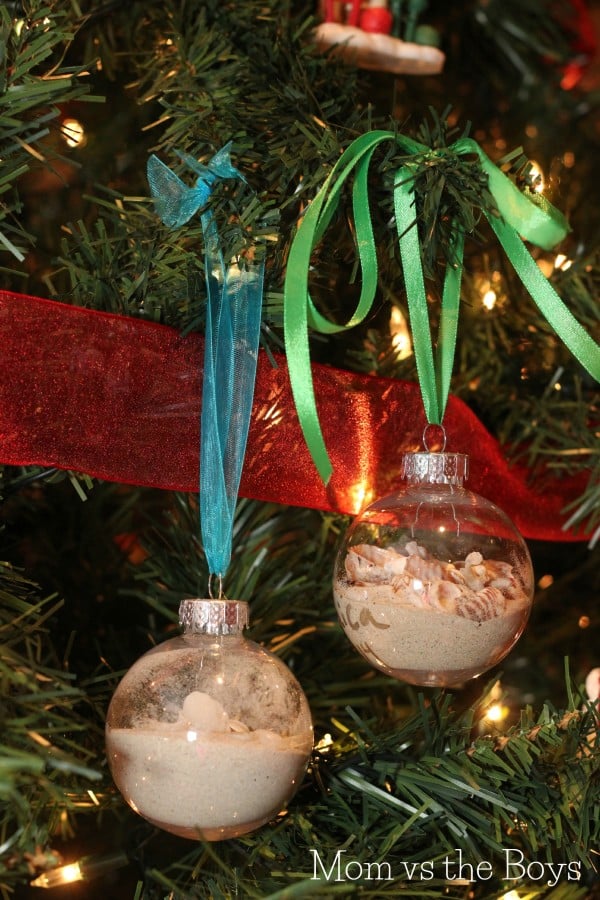 And there you go! Your very own personalized travel ornament for warm Winter wishes at Christmas!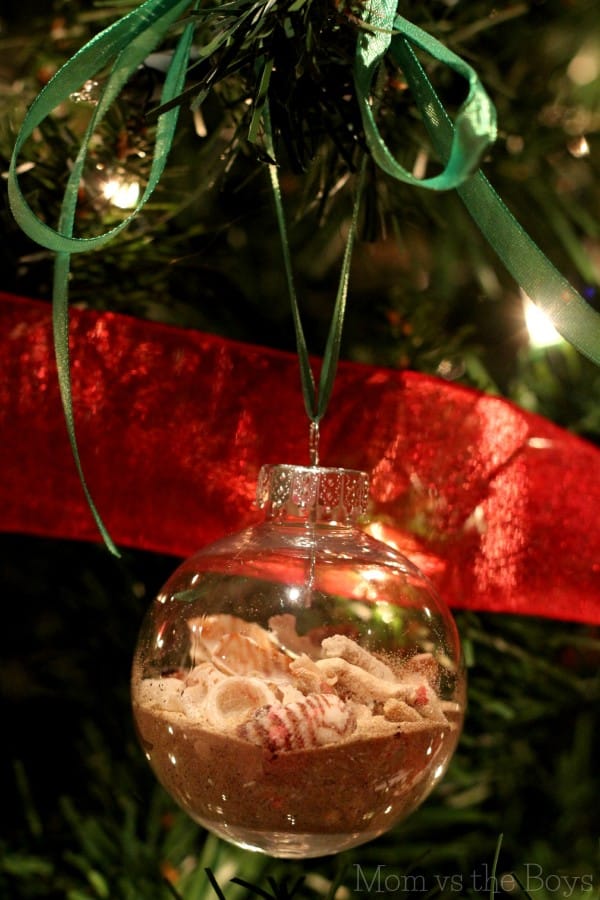 Happy Holidays!