Get your DIY on this Christmas with these upcycled Holiday Character Light Bulb Ornaments. Choose from a snowman or penguin, or make both!
Creating holiday ornaments doesn't have to be expensive, in fact, my favourite way is using the Three R's. Reduce, Reuse and Recycle! Or a more trendy term I suppose is Upcycle. 
By saving old burnt out light bulbs and giving them a coat of paint, you can turn something that would otherwise go in the landfill a new life and a spot on your Christmas tree.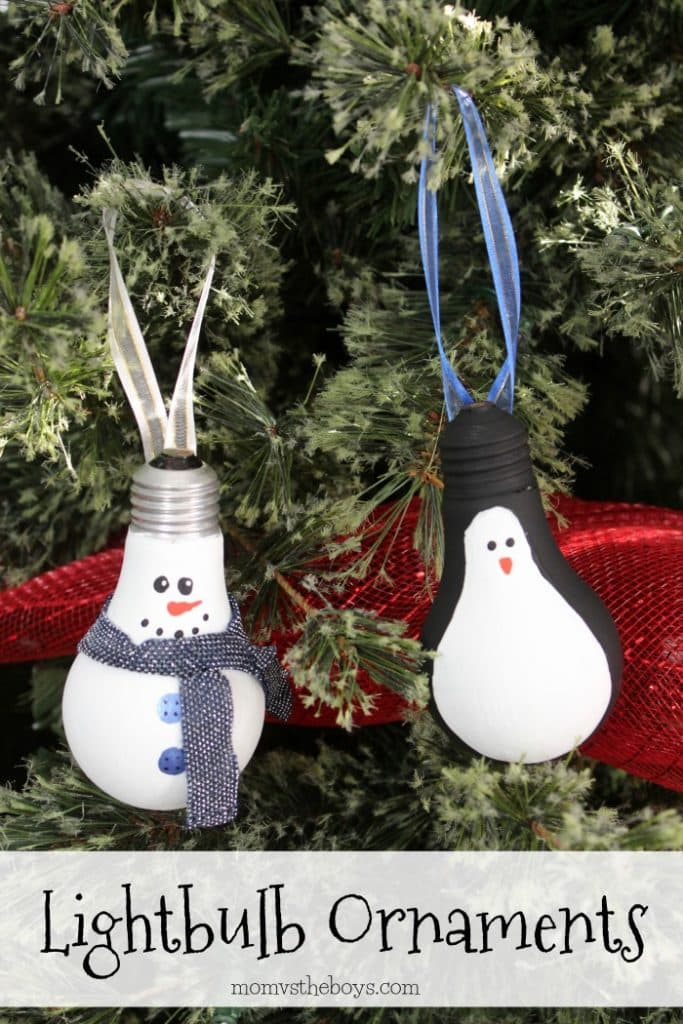 Light bulbs have a natural round belly shape so they lend themselves well to characters like Snowmen, Penguins and even Santa himself, but because they are a blank canvas the sky really is the limit. 
Light Bulb Ornaments
You'll Need
Acrylic Paint
Burnt Out Light bulbs
Paintbrushes
Embellishments (optional)
For the Snowman, cover the full lightbulb white. For the Penguin, paint the full bulb black, wait for it to dry, then paint a white middle.
Tip: To allow the paint to dry, just stick the end of the bulb into a ball of playdough. It will hold it up nicely so it can dry without rolling around and ruining your surface.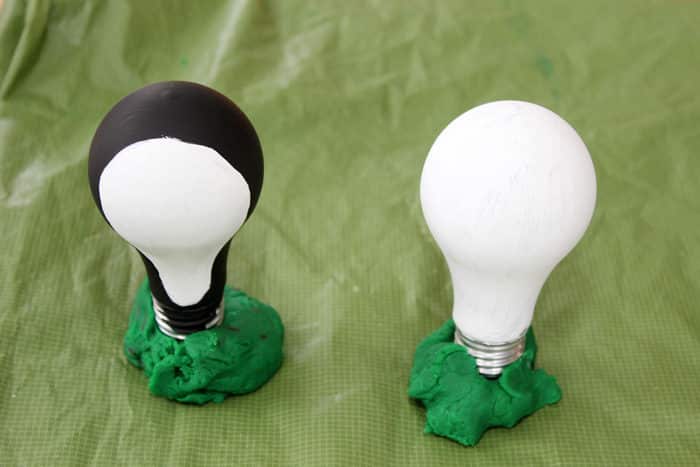 It's your choice on whether or not you want to paint the metal part. I decided to paint it black for the penguin, but left it as is for the snowman. 
When your base coats are dry, you can go ahead and paint on the faces. To create eyes, as well as the snowman's mouth, turn your paintbrush upside down so you are using the end tip not the brush and dip it into black paint. It creates the perfect circle. If you want to add a small white dot inside the eye, just wait for the black to dry and use the same technique.
For the scarf, I used some spare bits of fabric. A plaid would look really nice from an old flannel shirt, or even felt in a nice holiday colour would be cute. I actually had this sparkly blue material stored away and it's kind of special because that material was used in my bridesmaids dresses when I was married!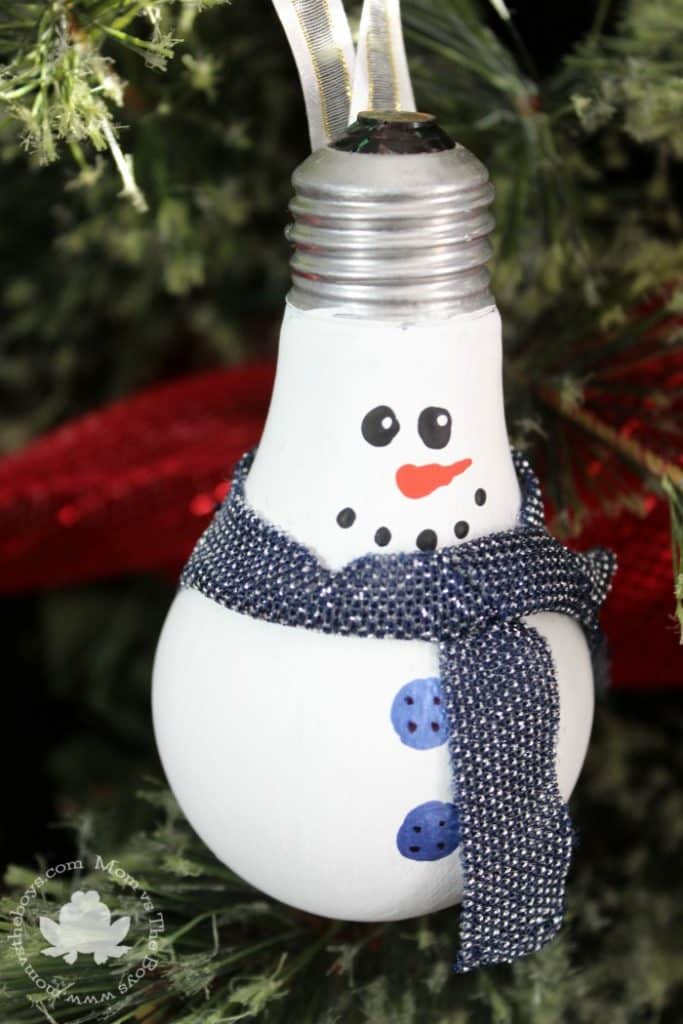 I didn't add feet to my penguin, but you may want to for some extra details. You could give him a scarf as well if you choose to!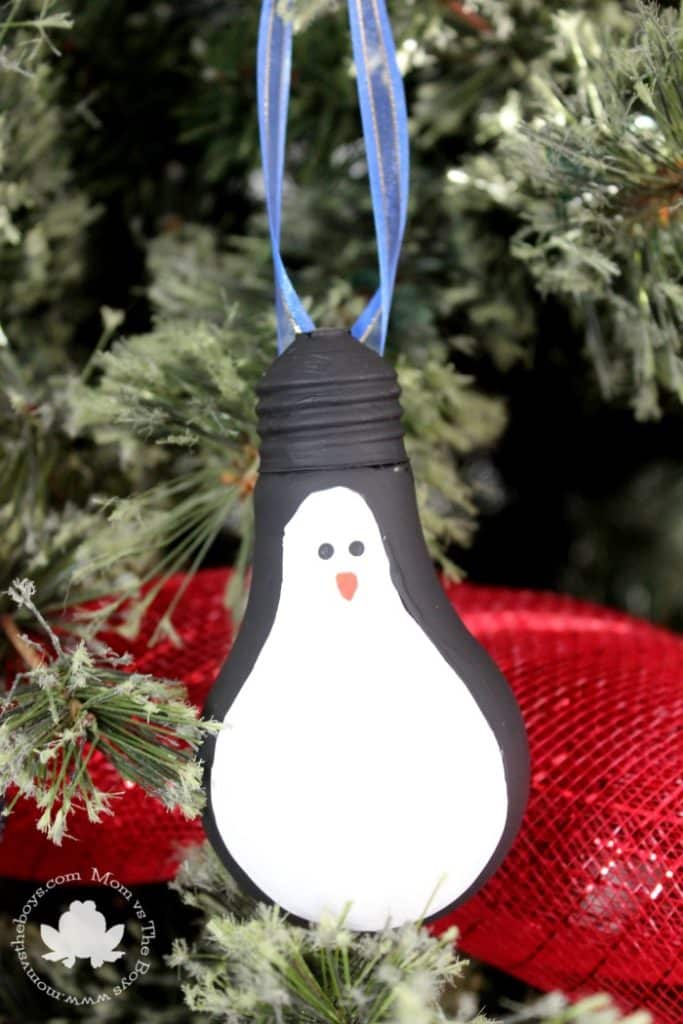 Have fun with these lightbulb ornament characters or others you dream up! 
If you love to paint, I think you'll like these Snowman Gift Pots too.