Just wrapping up our Elf on the Shelf adventures for the year, we had so much fun with Jingles! Little Buddy just told me this morning that he wanted Jingles to come back now! lol so I guess it was a big hit at our house. For us it was more about the hunt for the little guy every morning not about the crazy set ups, because well, Jingles knows Mama doesn't need another mess to clean up! He's a good elf!
Here's a look at our last days with the Elf on the Shelf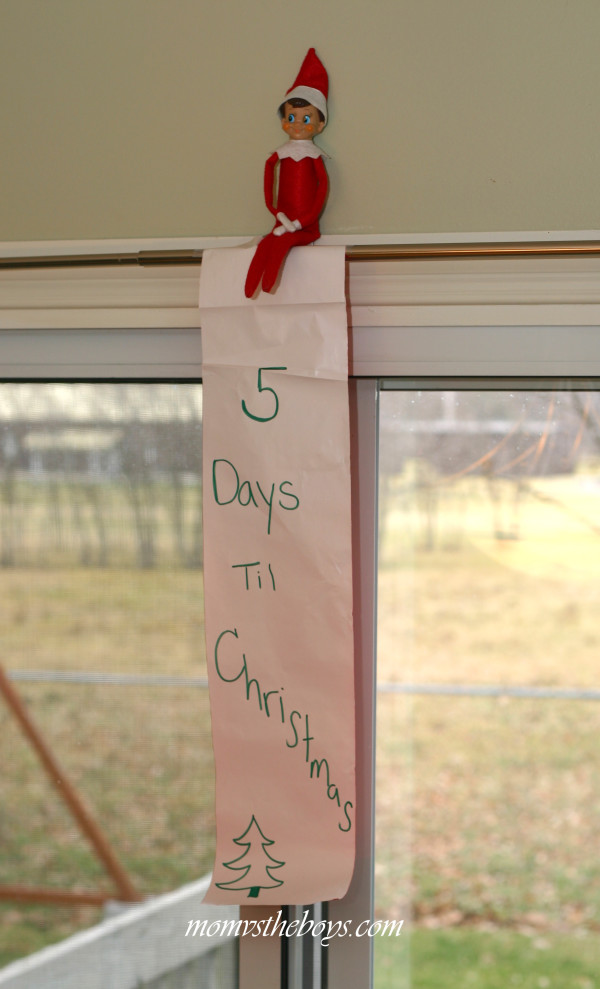 Jingles started a count down with a scrap of wrapping paper!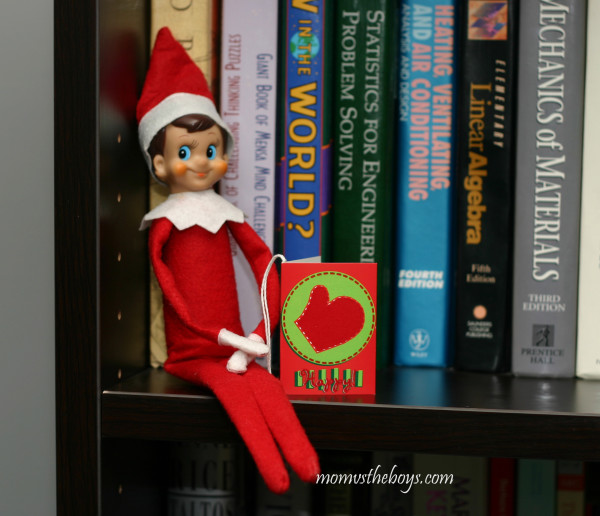 The note says, "Check your computer, Santa sent you a message!, Love Jingles" It was our Magic Santa messages!
The kids must have been good, Jingles brought them Candy Canes!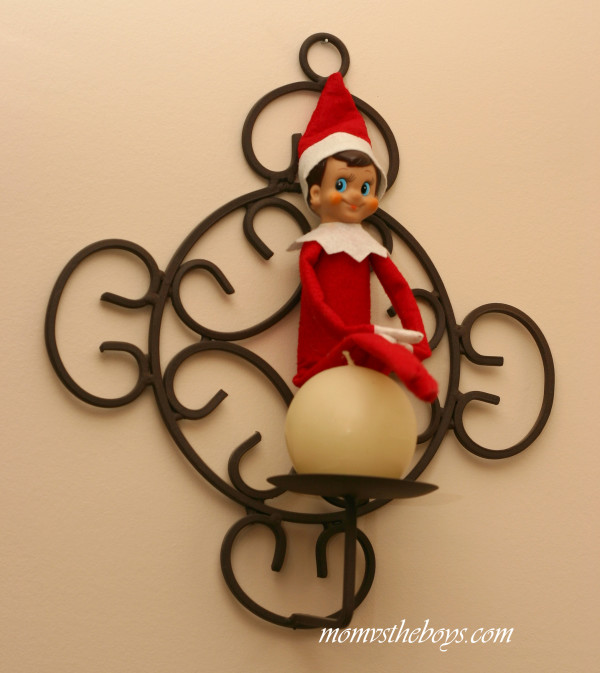 on the dining room sconce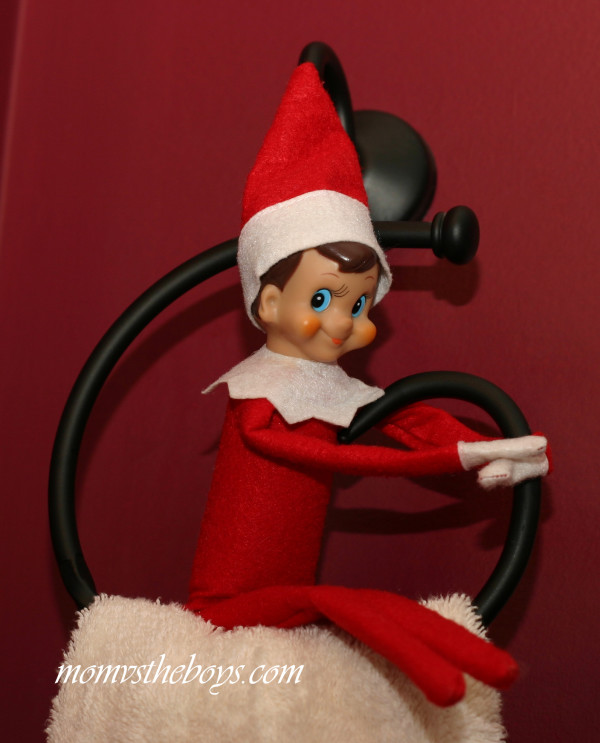 "Jingles saw me naked mom!" lol Hanging out in the kids washroom today!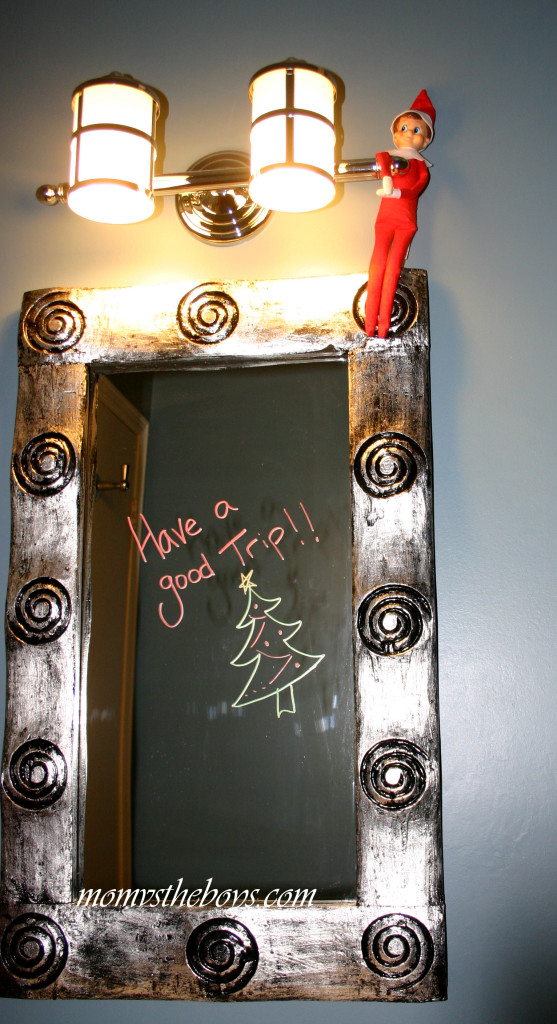 Jingles knew we were leaving for a few days and left us a goodbye note, it's a good thing he moved on from this spot because three days later when we came home, it was the first thing my 6 yr old said when he walked through the door. "I'm going to look for Jingles!" 
Hope you had a good season with your Elf on the Shelf if you have one! If not do you think you'll have one next year?
Check out our other Elf on the Shelf Adventure Posts
Christmas 2012 -1
Christmas 2012 -2
Christmas 2013-1
Christmas 2013-2