It's almost time for our elf on the shelf Jingles to return to Santa at the North Pole and say good bye to the boys. Before he makes his final journey I wanted to share with you some of the fun places we spotted him in on our morning searches throughout the house!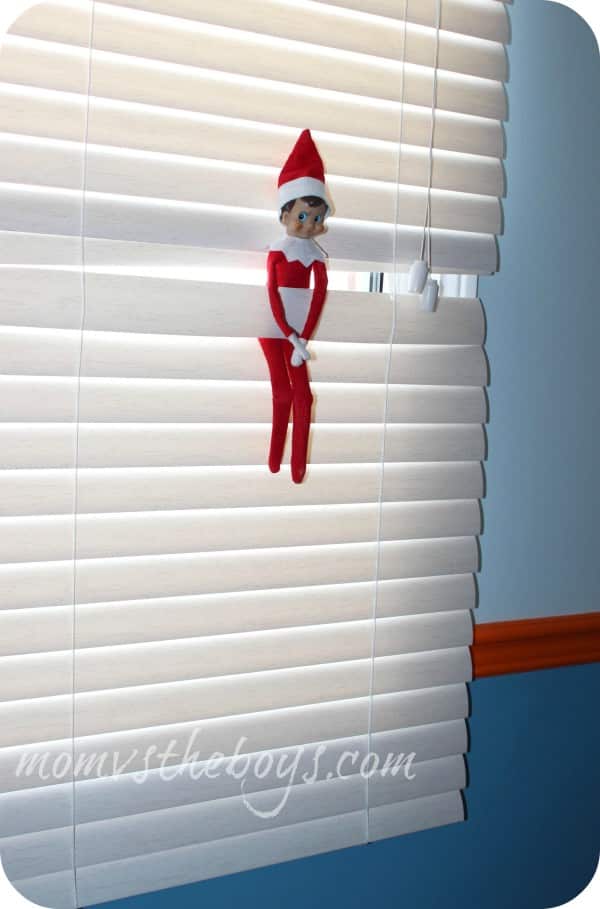 Not creepy at all to wake up to this guy over your bed right? My son was soooo excited to see him in his room!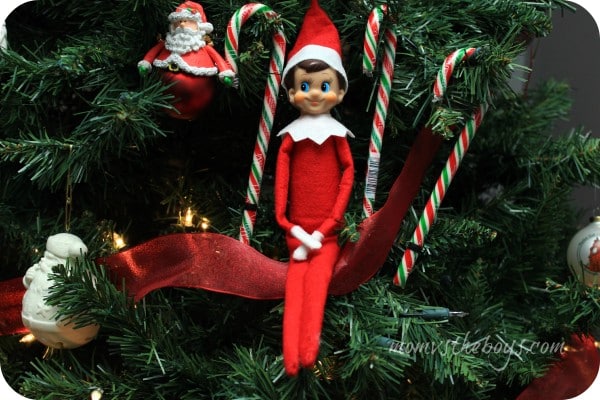 Jingles brought the boys candy canes and we spotted them all hiding in the tree!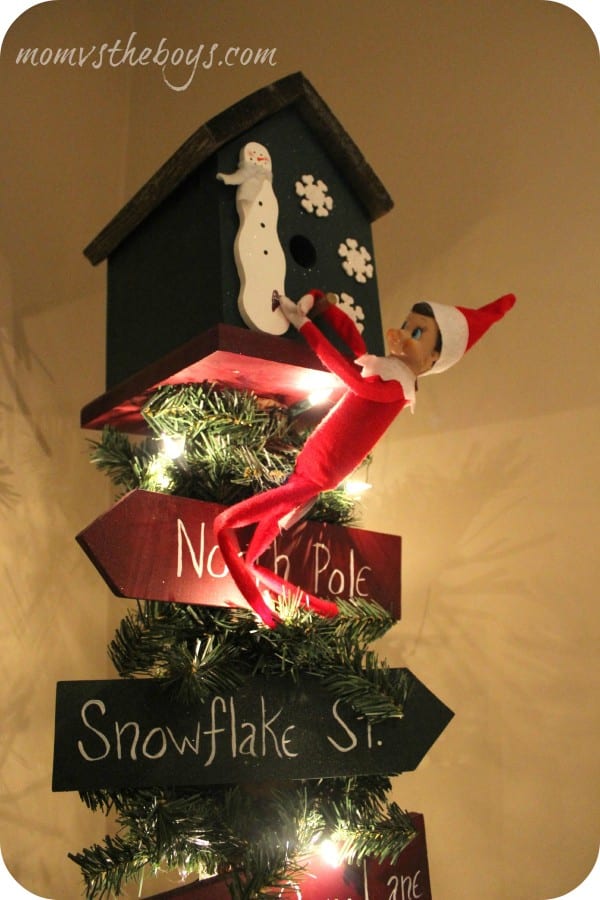 Climb Jingles Climb!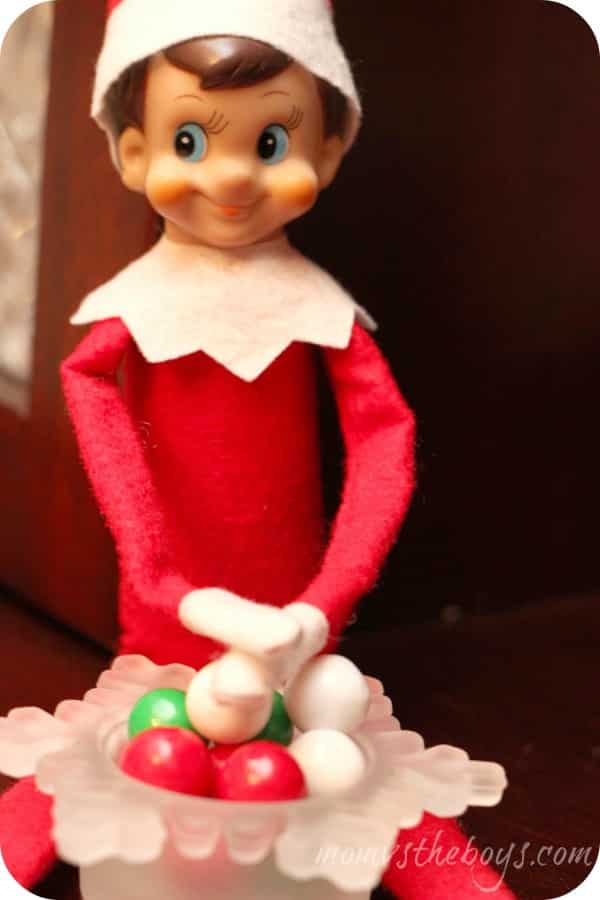 My snowflake tealight became a dish for gumballs this morning!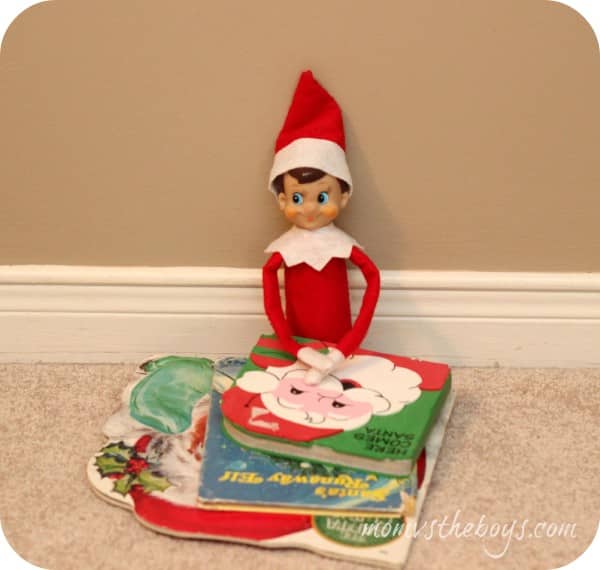 Jingles loves to read Christmas books about Santa!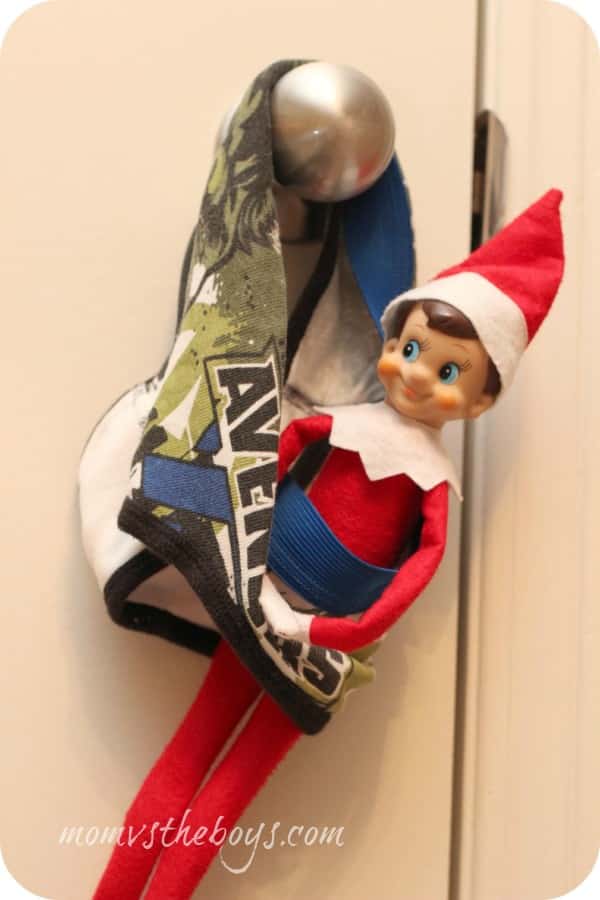 The excitement outside our bedroom door woke us up a little too early, but I wouldn't have missed that conversation for anything when the boys woke to find Jingles had decorated the whole hallway with all of their underwear! It was so funny! They promptly ran in to tell us he had been bad and made a mess, but than a Christmas miracle happened because the boys quickly sorted through all of the underwear and cleaned them all up, putting all the underwear back in the right drawers! Now if they would only clean their toys up!
 Hope you had fun with your elf this year!
Merry Christmas!
Check out our other Elf on the Shelf Adventure Posts
Christmas 2012 -1
Christmas 2012 -2
Christmas 2012-3
Christmas 2013-1
Christmas 2014-1
Christmas 2014-2