My husband and I love wings, so it really surprised us that neither one of us had ever made them from scratch. Nope, we have been relying on boxes of frozen wings for far too long and this past weekend we took Wing Night to a whole new and awesome level with Tandoori Wings!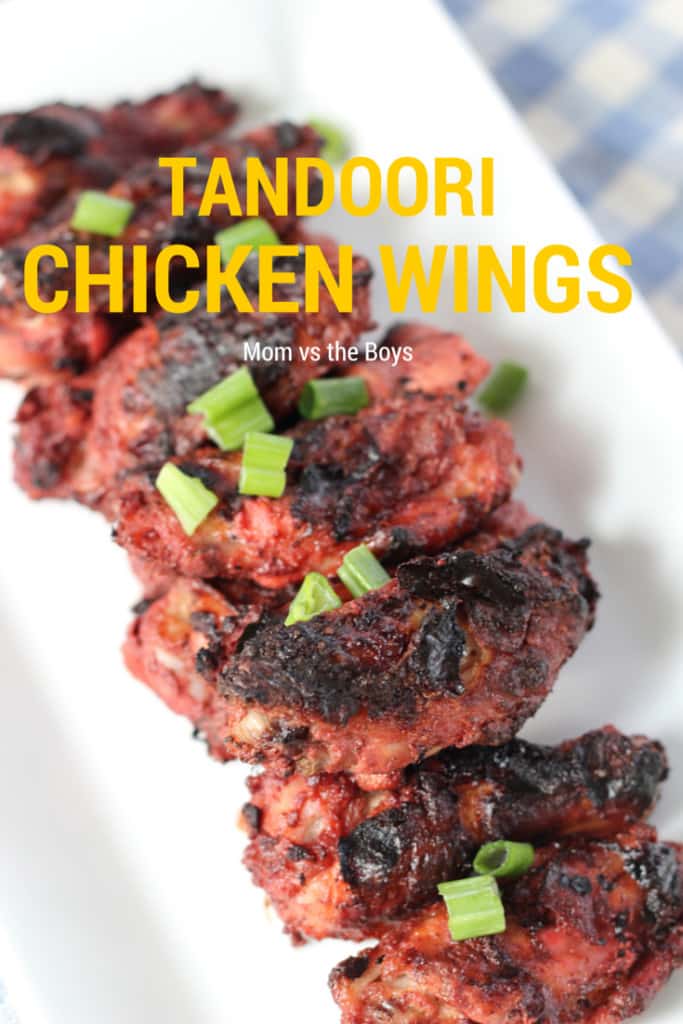 Tandoori Chicken Wings
4 tbsp natural yogurt
5 tbsp Pataks Tandoori Curry Paste
12  chicken wings
Mix the yogurt and Tandoori Curry Paste together and rub all over the wings in a dish. I actually used a ziploc bag and after mixing the marinade added the wings to the bag to coat. Let the wings marinade in the fridge for a few hours.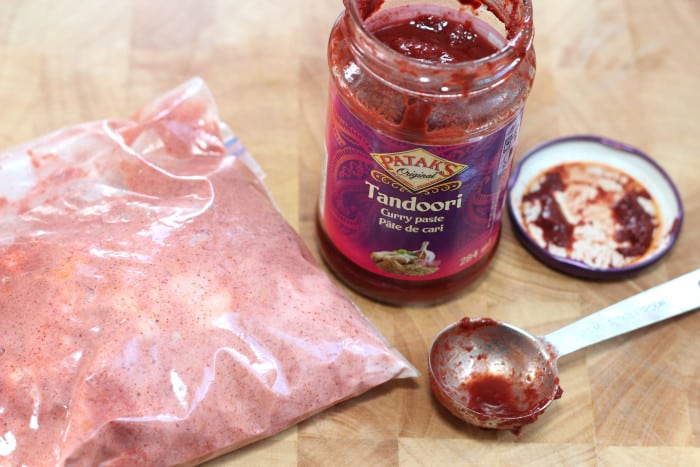 Preheat the oven to 400F and heat up a griddle pan, if you have one, to medium heat. This will get a nice char on the wings before going in the oven. Chargrill the wings in the griddle pan for a few minutes on each side before transferring to the oven for cooking a further 30 minutes or longer if not pre-chargrilled.
or
I choose to barbecue the wings because it was a nice day out, if cooking in the winter I would go ahead and use the cooking method above. The barbecue cooks the wings up really nicely leaving that cripsy skin on the outside that tastes so good!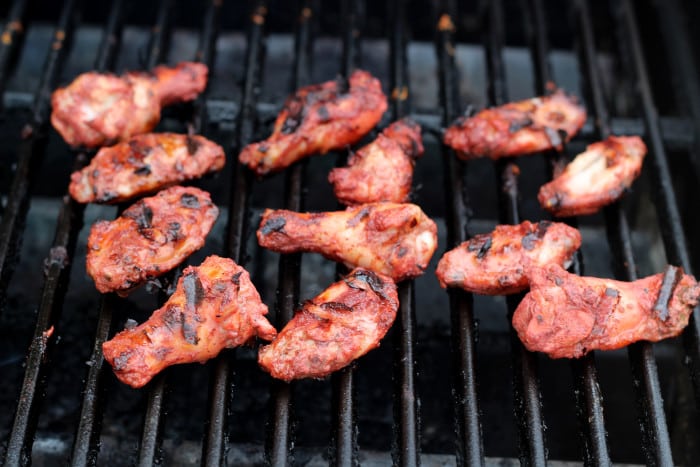 and voila! Our wing night was a success!!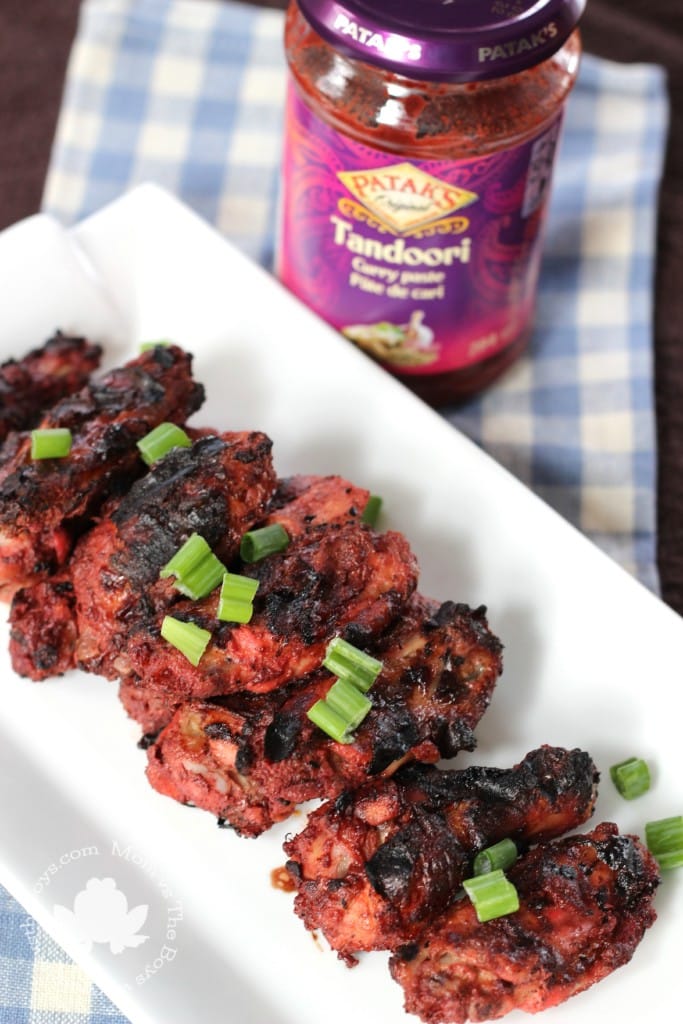 Don't they look amazing!? They were so crispy on the outside, juicy on the inside and packed full of that Tandoori flavour! Tandoori isn't a very hot spice, so don't worry about these being too spicy! I think we'll be cooking up our own wings from now on! Visit GoodKorma.ca for more recipe inspiration.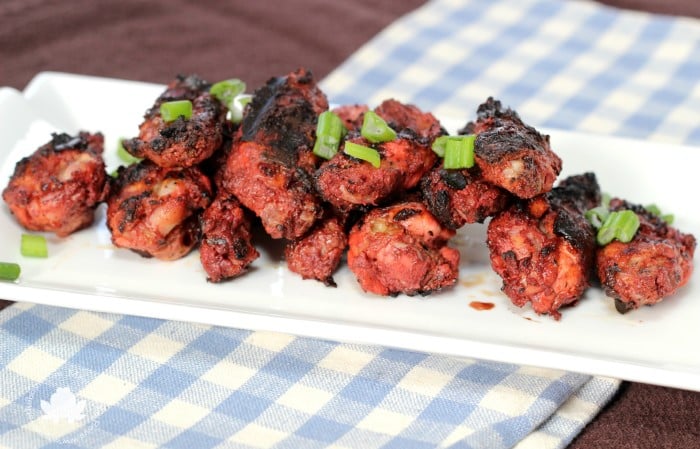 >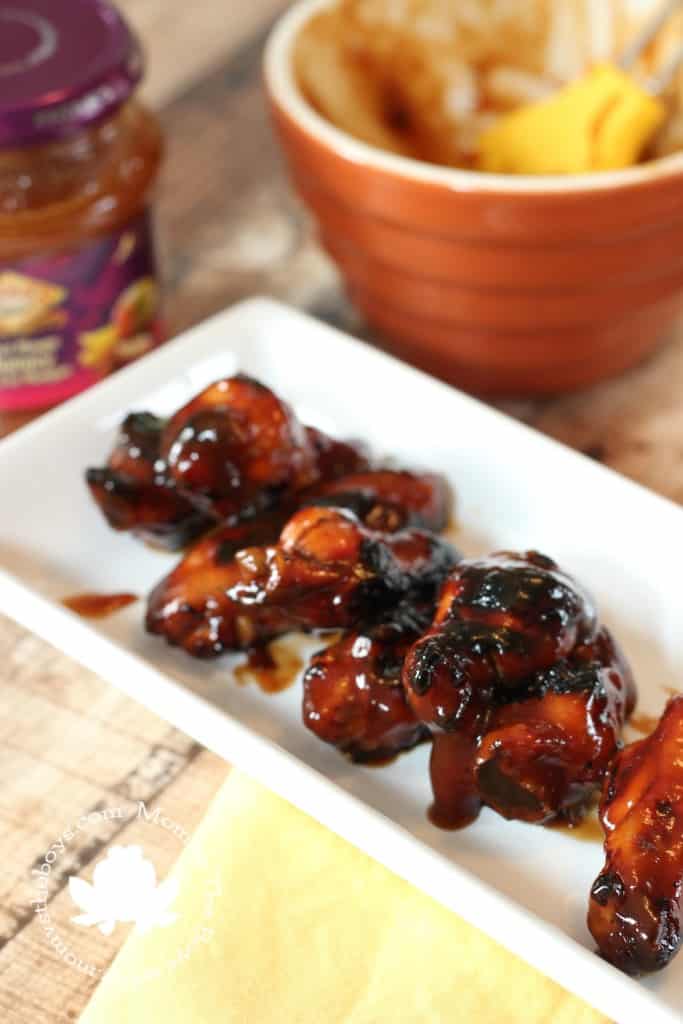 I am part of the Patak's Canada ambassador program and I receive special perks as part of my affiliation with this group. The opinions on this blog are my own.