As much as every woman hates shopping for swim suits, we all want a nice variety in our summer time wardrobe! I don't want to be stuck wearing the same suit all summer long and this year I was feeling quite brave and wanted to add a bikini to my collection. Bikinis are always in style and perfect for getting an all around tan. But this Mama of three little boys couldn't have just any bikini, I need something safe and secure,  that I can move and run and play in that won't fall off or fall apart!
When I read about the Capitva line, I knew this was the brand for my lifestyle!
The Captiva collection does not sacrifice design and style for the needs of an active woman. Prints and silhouettes are fun and appropriate for a day by the pool or a game of beach volleyball. The Captiva woman is ready for any situation and will always feel comfortable wearing the body flattering silhouettes, with design details and trims that add sophistication. Whether a day with the family or strolling along the beach, Captiva suits provide a blend of youthfulness with practicality.
Yes, this Mom is a "Captiva Woman" for sure! Just look at these amazing syles and designs to choose from! For the first time ever, bathing suit shopping was overwhelming in a good way! It was so hard to choose just one!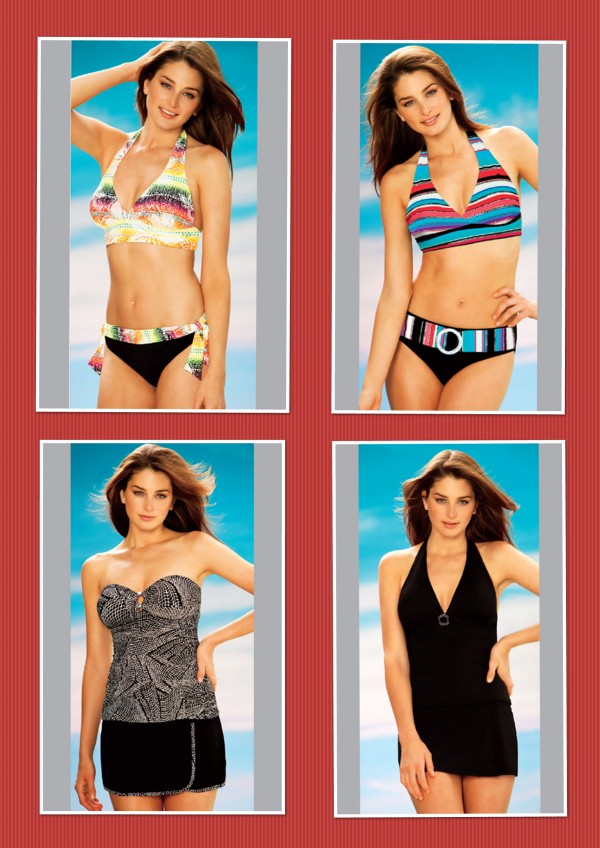 I was sent a Halter Top and Hipster Bottoms with Strings from the Basic Black collection. There are times when I love a splash of colour, but to be honest, you just can't wrong with a classic black. It's the LBD (little black dress) of swimwear! The hot weather last weekend had me sporting my new suit sooner than expected and I was happy to find that the fit was fabulous!
Captiva suits can be found at your local retailers including Sears this summer!
Enter below for a chance to win a Captiva Top and Bottom of your choice!
US/CAN