Don't even think for a second that I am turning 30, I wish! lol that milestone has come and gone years ago! lol
It's actually one of our Aussie Uncles that had the big 3-0 and this is a simple little gift that the boys and I mailed to Oz for the occassion
This fun little DIY gift will work for any milestone birthday and was adapted from a project I saw on Pinterest.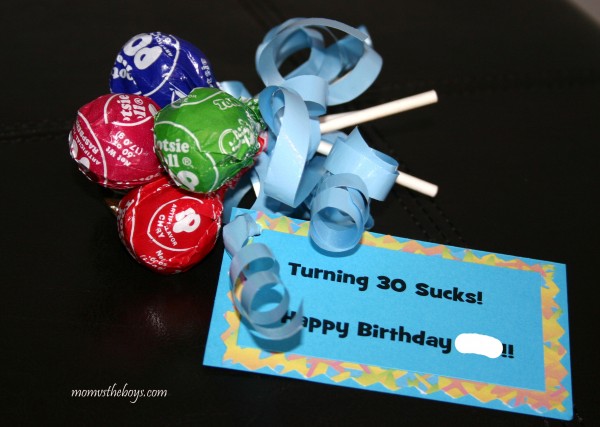 * Grab a bundle of suckers, any kind will do, but I liked these Toostie Pops (tho if you use a blow pop, you could easily use the phrase, Turning 30 Blows as well)
* Wrap an elastic around the sticks to secure them and then go over the elastic with a nice ribbon and curl ends
* Make a little sign out of coloured paper and voila! Easy peasy birthday gift!
For the record I didn't have issues with 30, It was an amazing year actually, but now 40 might be a tough pill to swallow! lol