As promised, each week I will let you in on the sweetbabydealz deal of the week! This week features 40% off Re-bel portable high chair & bibs! The brand was started by 3  Quebec moms and has some pretty adorable designs like Zebras and Hippos! Makes me sad our boys are past this stage!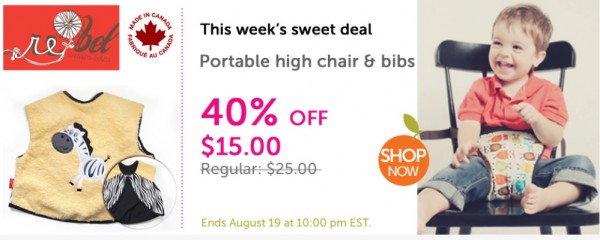 You know what's even sweeter? Save an Extra 5% using Discount Code: encompass5 now until Sept 30th 2012!
Sign up to receive the sweetbabydealz newsletter each week so you'll never miss out on another great deal and be sure to connect on Facebook and Twitter to keep up with all the  Sweet news!