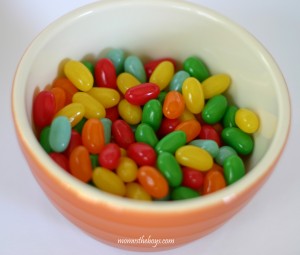 Anyone else get kind of excited when President's Choice publishes their new Insider's Report? okay, maybe not as exciting as, say, the Sears Wish Book, but for everyday foodies, it's pretty exciting to get a first look at all the new yummies hitting store shelves for the new season! 
If you are responsible for packing lunches whether it be your own or your kids, the Insider's Report it a good start for some inspiring lunch ideas!
Here's a few new items that our family was sent to try out: 
* Decadent chocolate chip bars – a great peanut-free treat for lunches
* PC Pita Crackers (Black Olive and Feta) – savory pita bites that are perfect for dipping, topping or enjoying on their own
* PC kettle cooked almonds (honey chipotle) – cooked using an old-fashioned kettle cooking process, unforgettably crunchy
* PC sour jelly beans – impossible to resist
* PC white cheddar and jalapeno dipping sauce – Great dip for pizza, wings or even grilled cheese!
* PC Carbonated natural spring water – Adds a nice sparkle to juices
* PC Black label porcini mushrooms glaze
 
I think our favourite item was probably the Decadent Chocolate Chip Bars! (and you thought I was going to say the jelly beans right? they were good too!) They taste so good, with cookie on the inside and chocolate on the outside, my only complaint is that they come in a box of 6 and with a family of 5, that doesn't go far. The boys loved these in their lunches though and with the peanut free symbol right on the packaging, this is an approved snack!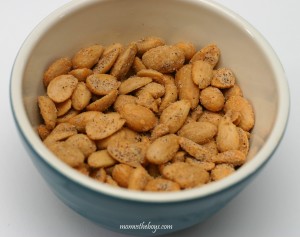 While the Kettle Cooked Almonds can't go in the school lunches, there is nothing stopping my husband for bringing them along in his lunch bag! They taste really good and remind me of a bbq chip with that chipotle flavour! They are also AMAZING in a stir fry!
Wondering what to do with Porcini Mushrooms Glaze? So was I! The Insider's Report gives these tips- Drizzle mushroom glaze on crispy thin crust pizza or tomato brushetta. Now that's a good idea right? I will be adding this to our pizza on our next movie night, and we love to make our own pizza so it's a perfect fit! 
I had no trouble thinking up ideas for the White Cheddar and Jalapeno dipping sauce, I added this to spice up mash potatoes and it was a hit! 
And now I have you all drooling and that's not really fair right? So President's Choice has a $25 GC for one of readers, so you too can check out the Insider's Report and pick out your favourite new products!
ENTER BELOW
CDN Only