Oh the boys are growing up, it's pretty sad when the days of Caillou and Diego start to slip from the interest of your baby boy, but you knew the day would come. Our 6 year old is moving on up and has really formed an interest in transformers, so the latest DVD from Shout! Factory Kids is right up his alley!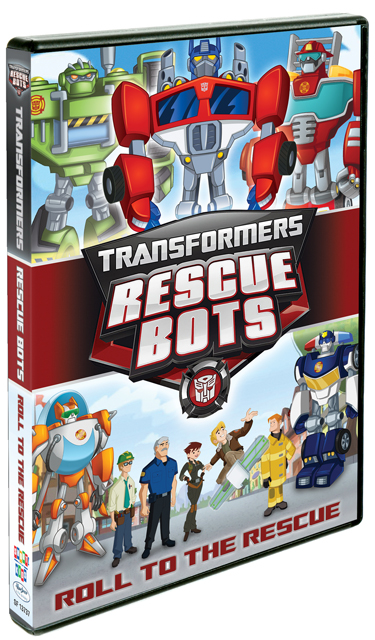 TRANSFORMERS RESCUE BOTS: ROLL TO THE RESCUE
OWN IT ON DVD STARTING OCTOBER 2, 2012
 
Griffin Rock seems like just another chunk of land floating off the coast of Maine. But if you look a little closer, you just might find more than meets the eye! Meet the RESCUE BOTS — CHASE, HEATWAVE, BLADES and BOULDER! Stationed undercover, they're given the task of protecting and learning about mankind by teaming up with a family of first responders, including a police chief, firefighter, helicopter pilot and engineer. With help from Cody, the family's youngest, the RESCUE BOTS help keep people safe, and along the way they learn what it really means to be a hero!
Episodes Include:
Under Pressure
Hotshots
Flobsters On Parade
The Alien Invasion Of Griffin Rock
Four Bots and A Baby
DVD Bonus Content
The premiere episode Family of Heroes
Printable Coloring Sheets