Come along with the Mom vs. the Boys family as we celebrate our favourite season – FALL!!! We love to cram in a ton of family memories during the fall including pumpkin patches, fall fairs, colourful hikes, halloween and this year we added in our first trip to the Apple Orchard!
Let's Go!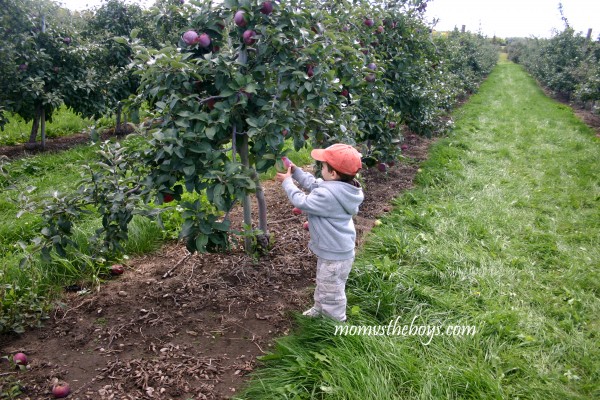 The trees are just the right size for pint size picking!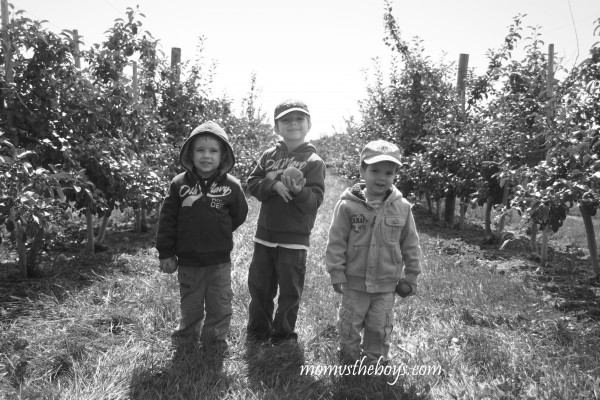 My apple loving boys! (just had to bring a knife to cut the skin off for one of them!)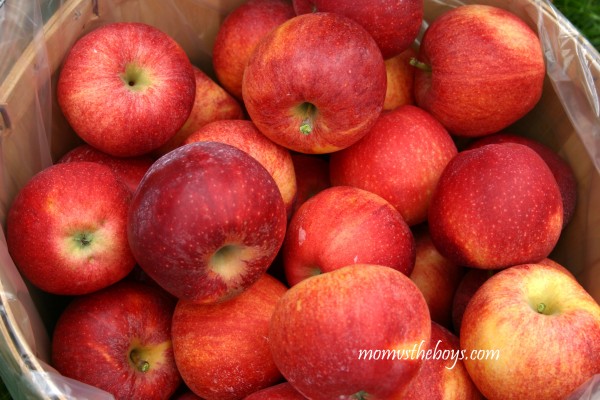 A is for Apple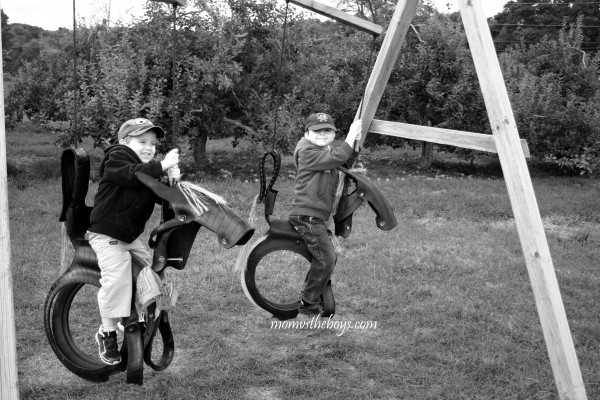 How fun are these swings! Giddy-up!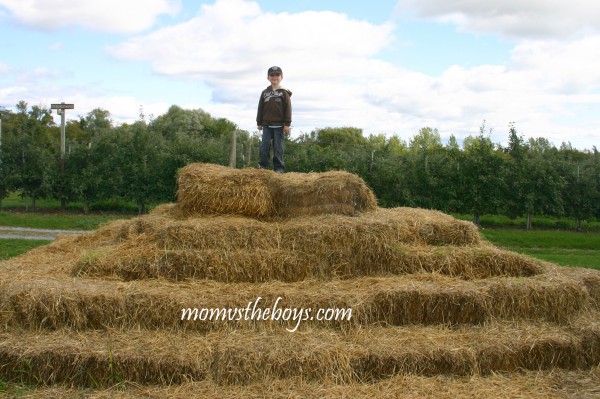 King of Hay Mountain!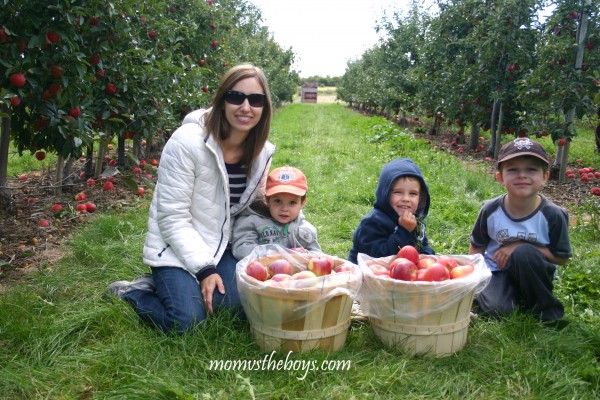 Ma and da boyz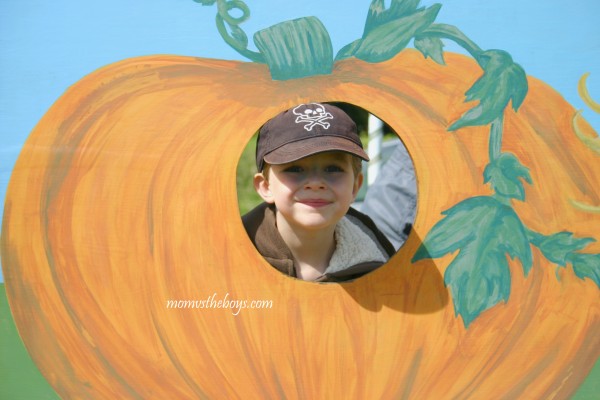 Pumpkin Head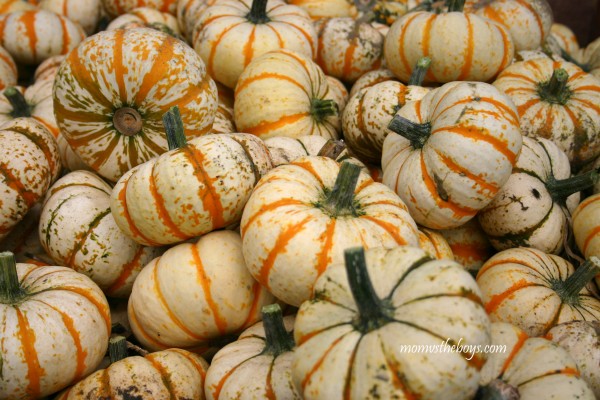 Cute baby striped punkins!
What Fall Festivities does your family take part in??