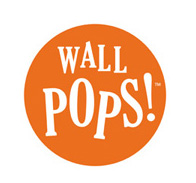 If you aren't already familiar with WallPops (shame on you! lol) they are fun and funky wall art stickers for all ages! But the best part is these wall decals are resuable and removable in a quick and easy fashion! Yes, ladies it's perfectly fine to change your mind for the hundredth time, well with Wall Pops anyway, maybe not so much with your husband! They are completely repositionable so you have time to find the perfect spot and get it looking right. You can also just peel them back off when you are ready for a change or if you moving on up to a bigger and better apartment or house and it doesn't leave any sticky residue behind. 
Wall Pops! are not only fashionable but functional too, with their Dry-Erase Collection!

 
Dry erase WallPops are the most convenient and fashionable way to keep up with the times. Choose from dry erase calendars, maps, message boards and dots in an epic assortment of colors and styles.
Get ready to jazz up your office space or household communication centre with these really fun and creative message boards and calendars, they will keep you organized and look great! But the one item, I had my eye on was the dry erase wall map. We had been looking for a map for our house for a while now, we have family that live both near and as far as Australia, so we were looking for a fun map to teach the boys some geography. We also started traveling out of Province and out of Country this summer as we headed on a road trip to Pennsylvania, so we wanted to be able to track some areas that our family has been. The Wall Pops Dry Erase World Map, delivered everything we needed! We placed ours on the wall in the boys reading corner.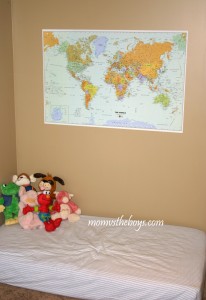 The World Dry-Erase Map is 24″w x 36″h and comes with it's own dry erase marker. You can purchase directly from the Wall Pops website for $20.99 us (For Canada Shipping UPS Canada Ground is $10 -5-10 day transit)
You can also win one right here! Enter below to win a WallPops Dry Erase World Map!