When chilly temperatures hit, fevers tend to rise! Yes, welcome to  cold and flu season! 
But not every fever is created equal, did you know that what is considered normal body temperature in a 4 year old may be regarded as fever in a new born? When it comes to fevers, age matters!
Vicks has created the 'agesmart' thermometer, the first of it's kind to track temperatures and give readouts adjustable to your child's age. The thermometer  features colour-coded screen displays depicting temp levels: OK, Mild Fever, and High Fever , takes fast 8 second readings and has a memory system to track the last readings. It also has a soft flexible tip that is comfortable under the arm or in the mouth and is water resistant for easy cleaning.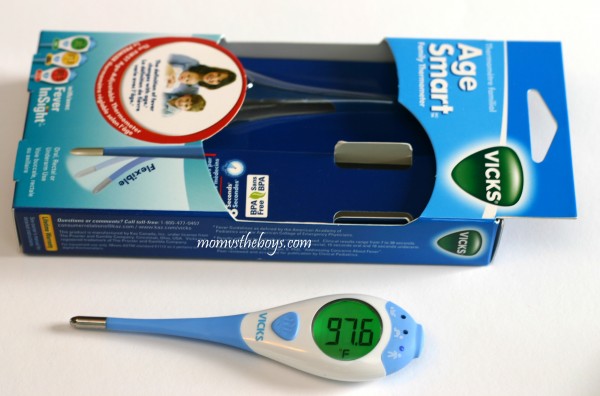 Don't be caught off guard this winter season, enter to win a Vicks AgeSmart Family Thermometer below! (Canada Only)