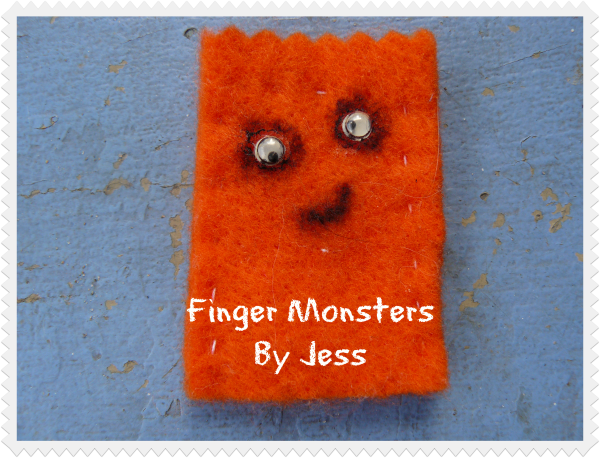 If you are anything like me, you struggle to find "boy crafts" to do with your boys. If you want a "girl craft" I can rhyme off a dozen but then someone says, "Hey, know any good boy crafts?" I'm all like, "uh,uh,uh…just a sec, I know I have one somewhere!" Don't get me wrong, my son will do pretty much any craft I put in front of him but he draws the line at hair clips and things that are clearly "too girly" for him.
 I won't lie to you, a lot of my ideas are not my own, they come from different sources, magazines, internet, Pinterest and friends. BUT, I want to share them with you so you can also add them to your "boy craft" resources. 
The craft I am going to share with you today is what I like to call "finger monsters."  I don't have any step-by-step photos as this is my first time on a blog (thank you Mom Vs.the Boys) so I am pulling a super easy craft from stuff I've already done. I will start taking "step-by-step" photos from now on when doing crafts so if I am asked to guest spot again, I will be at the ready!
So, let's get started, shall we?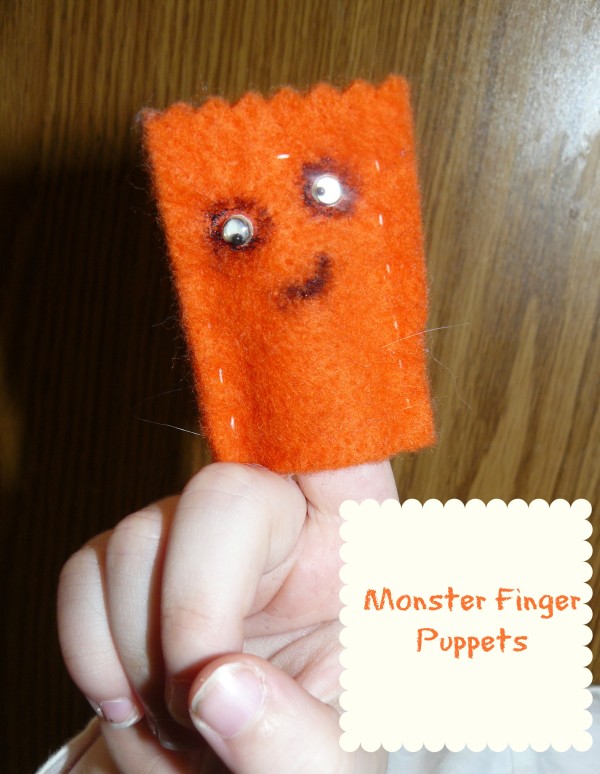 Materials:
  Felt of any colour (big enough to fit over a finger)
  scissors ( I like to use the zigzag scissors for this particular craft)
  googly eyes
  glue
  any colour thread
  a sewing needle
  a black sharpie
Step 1.
  Cut out enough felt to cover a finger tip, you can cut 1 piece and fold over and then sew, or you can cut 2 seperate pieces to sew together.
Step 2.
  Sew up the sides and top of finger puppet leaving the bottom open. (An in-and-out stitch all the way around is the easiest).  You could also carefully glue around the edges if you have a very hands on child but don't trust them with a needle. 😉
Step 3.
  Glue on the googly eyes ( if you don't have googly eyes, don't worry! You can paint or draw on your monster eyes, I like to make them a little askew so they look a little more monstery)
Step 4.
Put a little mouth on your monster, he can be smiling, frowning, whatever you like.  You can also outline the eyes if you wish or just keep them plain.
You are now finished your little "finger monster".  My son loves his and played with it for a couple of days before he moved onto bigger and noisier things.  I hope you have enjoyed this little "boy craft". I will see what else I can dig up!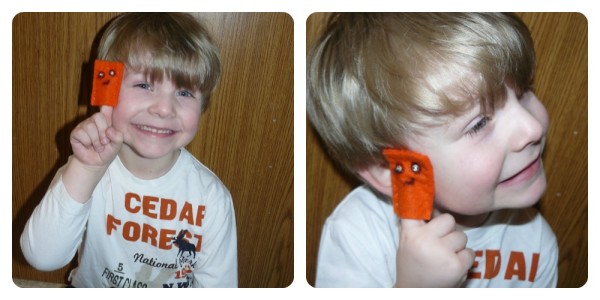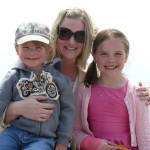 Jessica Fediw is a mother of 2 (one being a 4 year old boy and the other, a step daughter of almost 10). She has her diploma in E.C.E, is procastinating publishing some children's books that she has written, and loves to travel.