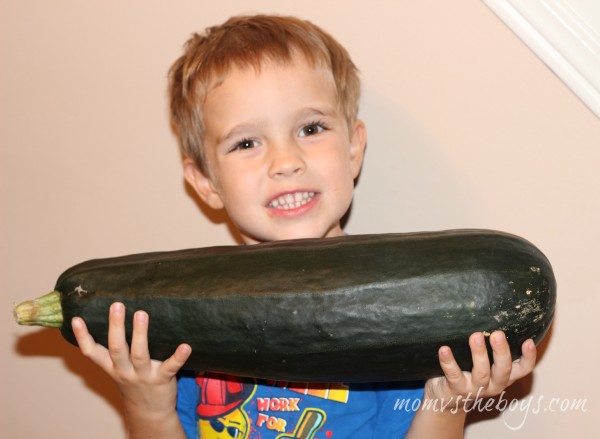 When my husband brought this ginormous zucchini home from a farm vegetable stand, I knew I had my work cut out for me. Never having cooked with zucchini before, I put the word out to friends that I was looking for recipes and shared some awesome ones with you in this Zucchini round up. Next, I began playing around with ingredients for muffins, my boys are total muffin monsters and I had a camping trip coming up that I wanted to bring some on. I've come up with some Zucchini Chocolate Chip muffins that I love and a variation of those are these Double Chocolate Zucchini muffins that were a big hit with my guys! Hiding veggies in baked goods is the only way to get it in them! sneaky sneaky!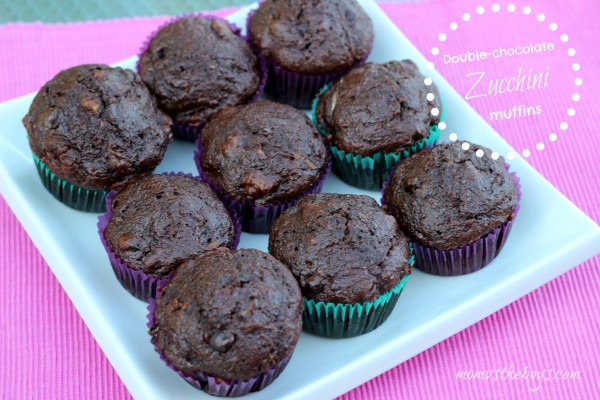 Double Chocolate Zucchini Muffins
Prep time:
Cook time:
Total time:
Ingredients
1 cup all-purpose flour
½ cup whole wheat flour
½ cup cocoa powder
¾ cup sugar
1 tsp baking soda
1 tsp ground cinnamon
½ tsp salt
1 egg lightly beaten
¼ cup vegetable oil
½ cup applesauce
¼ cup milk
1 Tbs lemon juice
1 tsp vanilla extract
1 cup shredded zucchini
1 cup semisweet chocolate chips
½ cup chopped walnuts (optional)
Instructions
Preheat oven to 350 degrees F. Grease muffin cups or use paper liners
Combine flours, cocoa, sugar, baking soda, cinnamon, and salt into a bowl. Mix egg, oil, milk, lemon juice, and vanilla extract into another bowl.
Stir wet ingredients into dry ingredients until just moistened. Fold in zucchini, chocolate chips and walnuts.
Fill prepared muffin cups ⅔ full.
Bake in preheated oven for 20-25 min or until toothpick inserted into center of muffin comes out clean.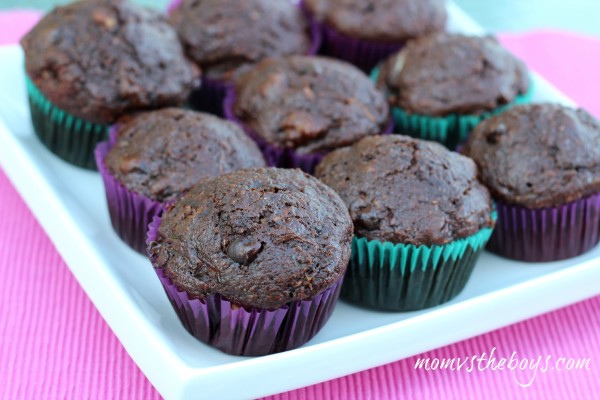 Best served slightly warm with a nice cold glass of milk, these are great after school snacks for the kiddos or if you take out the nuts they can go right into the lunch box!
Hope you enjoy!