Earlier this week, I showed you our LEGO Valentine's that I'm pretty proud of, but with two boys in the same class this year, I didn't want them to have to hand out identical Valentine's. With three boys in two classes, I had it in my head that we only needed one set for each class, it actually didn't even occur to me that we actually needed a whole other Valentine until I was walking the aisles of the bulk barn to pick up the LEGO candy. Oh shoot! So putting my thinking cap on as I wandered the tasty rows, I came up with this super cute Valentine using the pink and red Smarties they have over the Valentine holiday! I created a the tag using picmonkey and have turned it into an easy printable for you! I have to say they turned out pretty darn cute, I love them!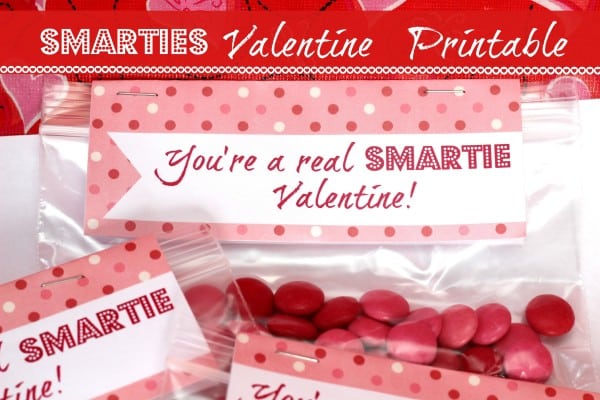 Create Your Own Smartie Valentines!
You will need:
Smarties chocolates in pink and red 
Snack sized ziploc type bags
Smarties tag printable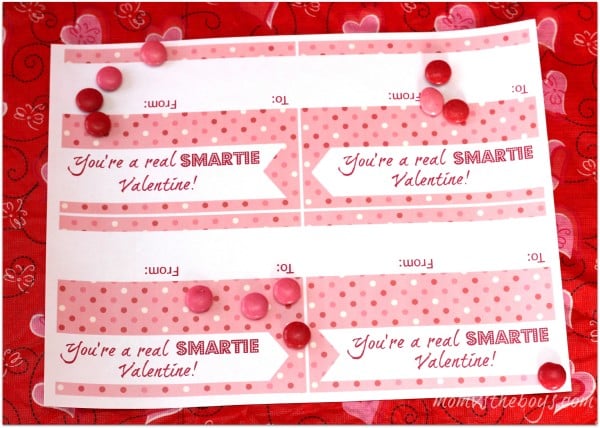 Simply print the tag sheet and trim using scissors or a paper cutter. Fold in half and staple at the top to secure the tag to the bag. I've included a section on the back of the tag for your child to write their name and who it's for. Probably best to fill it out before attaching to the bag.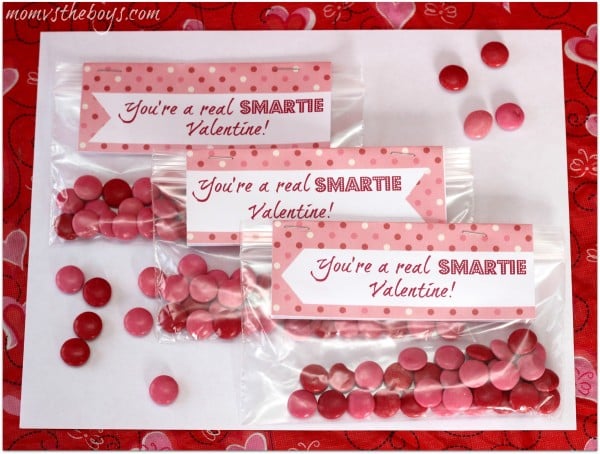 Your'e a real SMARTIE Valentine!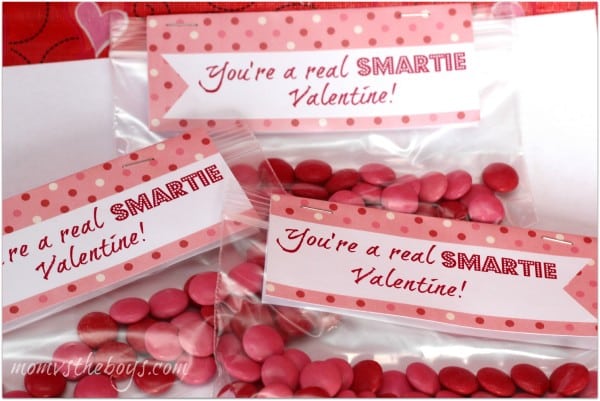 FREE SMARTIES VALENTINE PRINTABLE
Click the link above to grab the printable