DIY LEGO VALENTINE TREAT BAG TOPPERS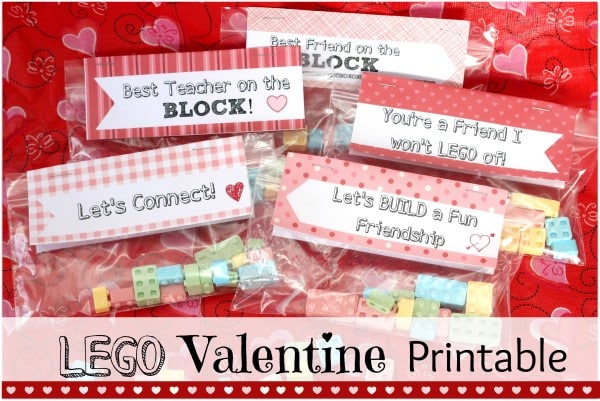 I have all three boys in school this year, so I wanted to create a simple Valentine that the boys could give out to their class that wouldn't take a lot of time, but would still be a lot of fun! My boys are all LEGO fanatics and we often get these little LEGO block candies for fun treats. I've used them for birthday cupcakes and treat bags before and thought they would be a great to include in a little Valentine for the boys to pass out to their friends this year! 
The LEGO candy can be found at any Bulk Barn store and the treat bag topper I created by thinking up some Valentine worthy phrases that went with the LEGO brick candy. The candies are secured in a 'snack' sized ziploc style bag. 
LEGO VALENTINE TREAT BAG TOPPERS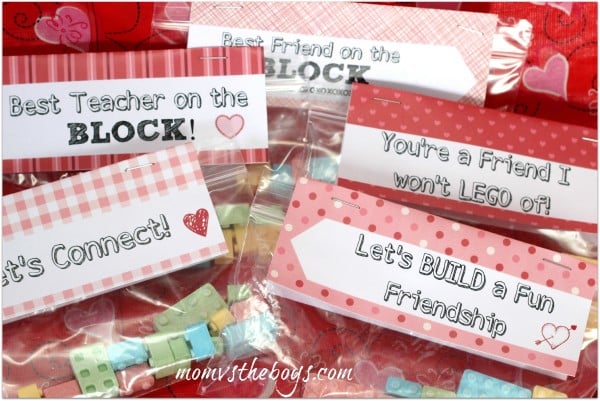 Sayings include:
"Let's BUILD a Fun Friendship"
"Let's Connect"
"You're a Friend I won't LEGO of"
"Best Friend on the BLOCK"
"Best Teacher on the BLOCK"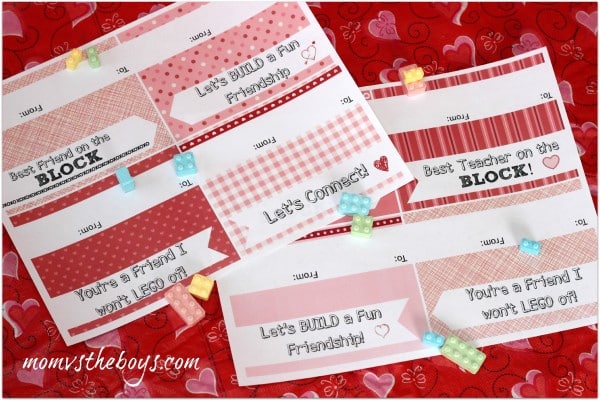 I have created two printable sheets, one of the sheets includes a Valentine for a teacher, both are pictured below.
To assemble, just print out the treat bag topper sheets and trim using a paper cutter or scissors. Fold each topper in half and staple at the top of the filled candy bag to secure the tag. I've included a section on the back of the tag for your child to write their name as well as their classmates name.
There are four LEGO Valentines treat bag toppers on each page. Print out as many as you need for your child's class. The sheet with the teacher tag you might only need to print once.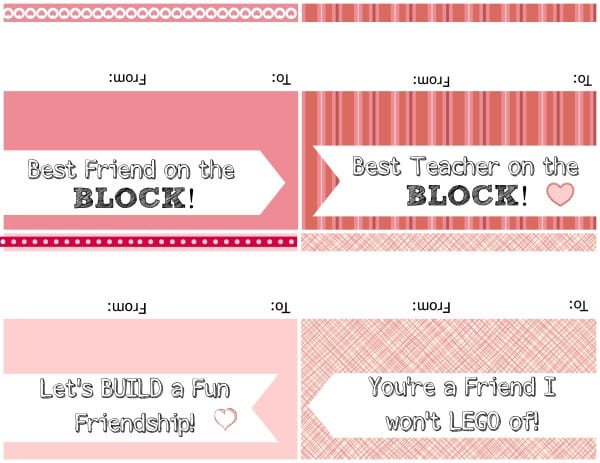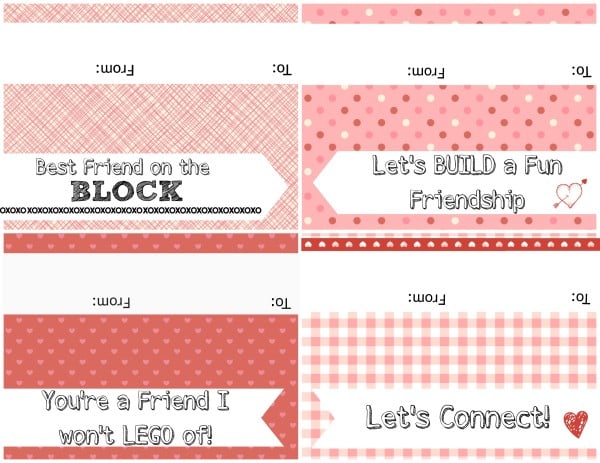 Free LEGO Valentine printable for Friends
Free LEGO Valentine printable with Teacher included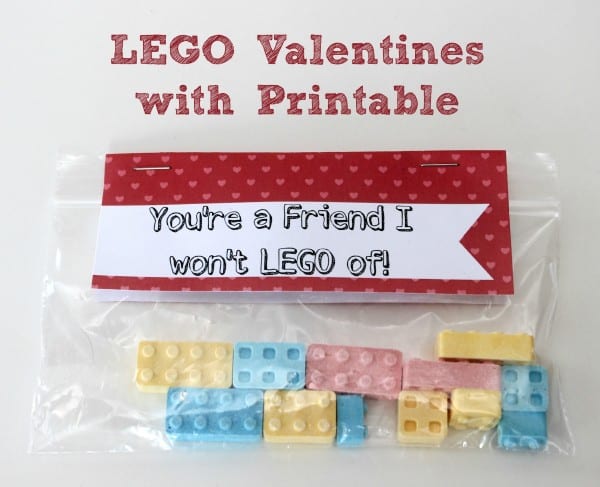 You might also like to try these Smarties Valentine Treat Bag Toppers as well