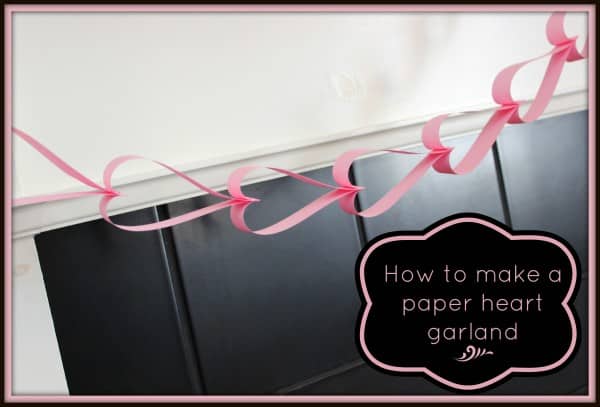 I've been busy decorating our mantel for Valentine's Day and had a lot of fun with this quick and easy Paper Heart Chain Garland. It's a super simple way to spruce things up for the holidays that costs almost nothing! With using any paper you have around the house and a few staples, you have a low cost craft that makes a big impact! 
Here's How

Cut your paper into even strips and fold them all in half. 
To start, take two and staple them together at the fold.

Take the outside pieces and fold down to form a heart shape, grab another folded strip of paper and staple together at the fold.
And repeat, continue to fold the paper down, and secure a new strip on until you have the chain as long as you need.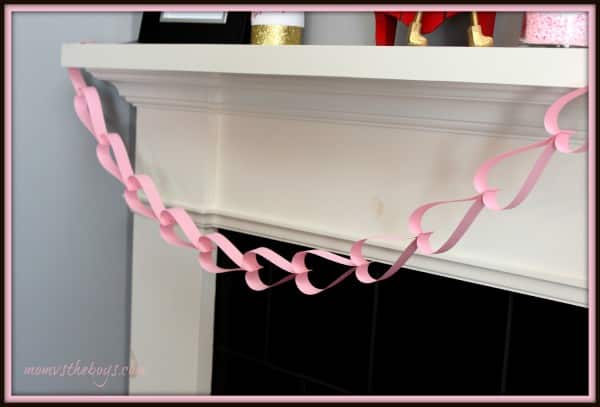 See the finished mantel all put together for Valentines Day here