mmmm….bacon! Bacon makes everything taste better doesn't it? Last week I asked my readers on social media how they liked to cook their bacon – oven, frying pan or microwave. A few smarties, said they would take it any way they could get it, some of you reported that you cook your bacon in the oven like us, a number of you are still frying it up in pan and apparently, only mom is microwaving her bacon these days, because not one of you picked that option! 
Since there were a few questions tossed my way on the subject, I decided to do a up a little post on how we cook our bacon and I find it really is the best way! Perfect bacon every time people!!! The oven is definitely the way to go. Less mess, less smokey smell, and the bacon comes out nice and straight.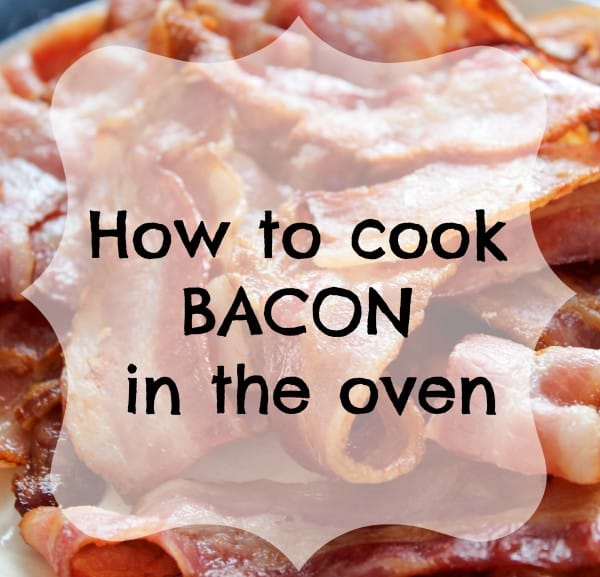 Ready for perfect bacon? Here we go:
How to cook bacon in the oven
1. Line a baking sheet with parchment paper, it helps with the clean up later. I use a 22×16 pan and LOVE it for all kinds of uses, but it is perfect for 1lb of bacon. Everything gets cooked at once! Lay your bacon out on top of the parchment. 
2. Place assembled baking sheet in the middle rack of a cold oven. Yup, don't preheat this one. Close the door, turn the oven on to 400F  
3. Let bacon cook for 15-20min, you want the bacon to look browned but not too crisp, timing will depend on your oven and the thickness of the bacon. Keep an eye on it after the 15 min mark until done.
4. Remove pan and immediately transfer bacon to a paper towel lined plate to absorb the grease. I detest all things greasy so I try to soak up as much as possible.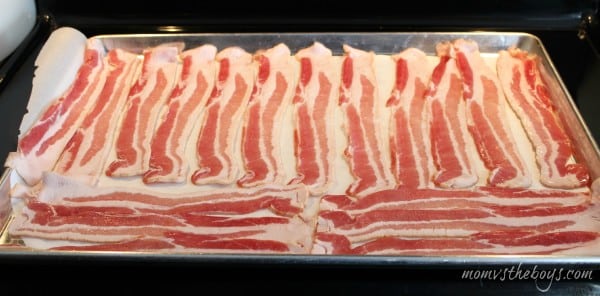 Ready for the oven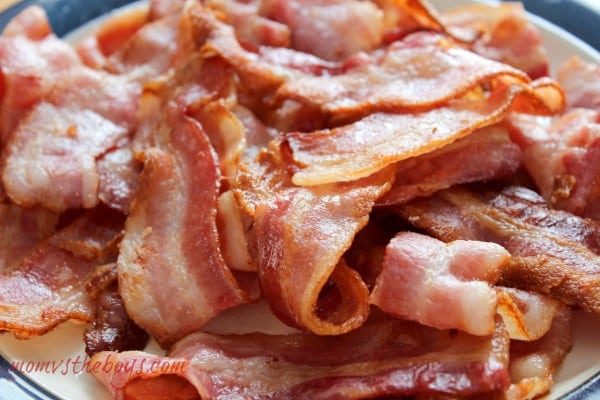 om nom nom nom
Breakfast is my specialty. I admit it's the easiest meal to cook, but I make everything with a twist, like lemon ricotta pancakes or bacon that's baked instead of fried.
There ya go people, even Hugh Jackman bakes his bacon!