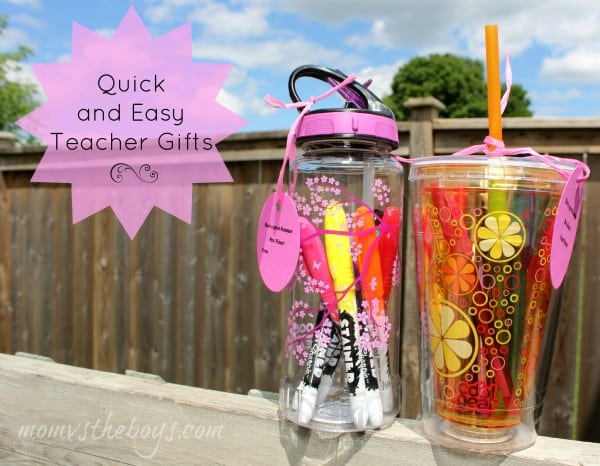 Tomorrow is the last day of school for my boys and I've finally gotten around to getting together some gifts for the teachers, any one do this kind of thing last minute? No worries, I got ya covered if you are running out tonight or just pin this post and you'll be ahead of the game for next year!
I used to work in a day care and was on the receiving end of gifts from parents, some were thoughtful and some were…..well, not all of them made it home if ya know what I mean. Sorry parents! 
The key is to keep it simple and our gifts this year are just that! I picked up each teacher an insulated cup or bottle for keeping hydrated in the classroom and all summer long, these run between $5-$10. I know I keep a similar one on me at all times here at home filled with water!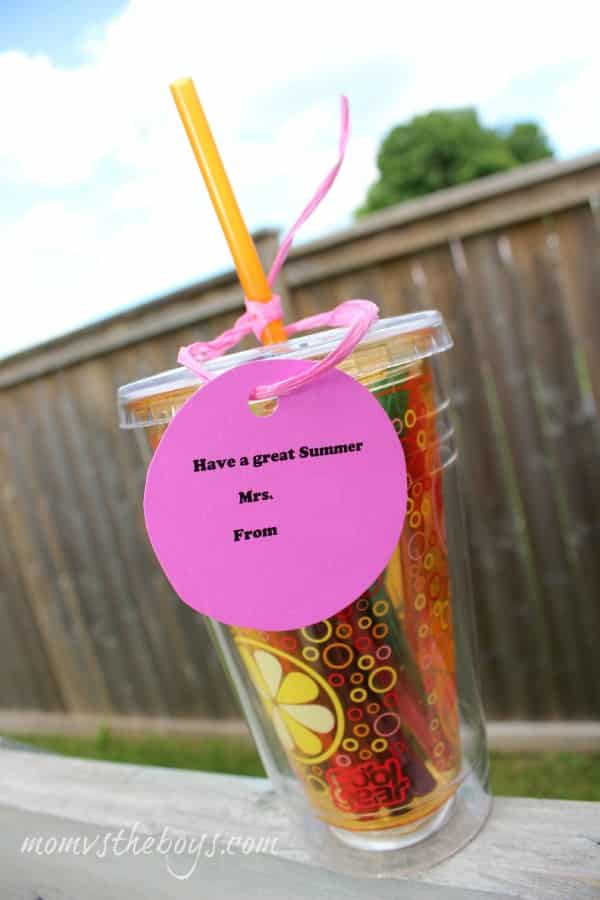 Next I choose a pack of Sharpie markers to fill two of the cups (I made three in total) and a pack of coloured pens to fill the other cup. Who doesn't love fun things to write with? I sure do! 
To tie it all off, I made a quick and easy note on coloured card stock I had on hand. I went with a simple "Have a great Summer" greeting, but you could totally get all fun and cheesey and come up with clever sayings to play on words like "sharp" or "bright" if you wanted to! This Post, has a cute idea! I printed the teachers name and my child's name right onto the cards, I've just removed the names for privacy to include in this post. Tie the note on using a co ordinating ribbon and you are good to go!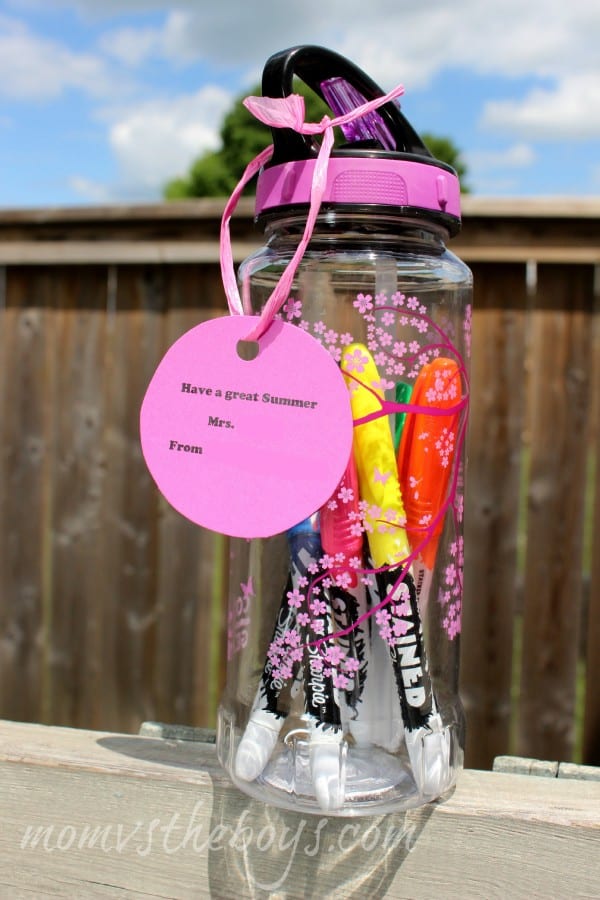 For another easy and inexpensive Teacher Gift, see this 'Smartie' idea!