The squirrels have been extra busy in my backyard lately, a sure sign that Fall weather is on it's way! As the Autumn air starts to get cooler, it's time to turn to classic comfort foods to get us through! Since my husband and I have started eating a little healthier this year, I've been looking for ways to still eat all the foods we love, but skinny the recipe up a bit and I've come up with this great Ground Turkey Chili that tastes great!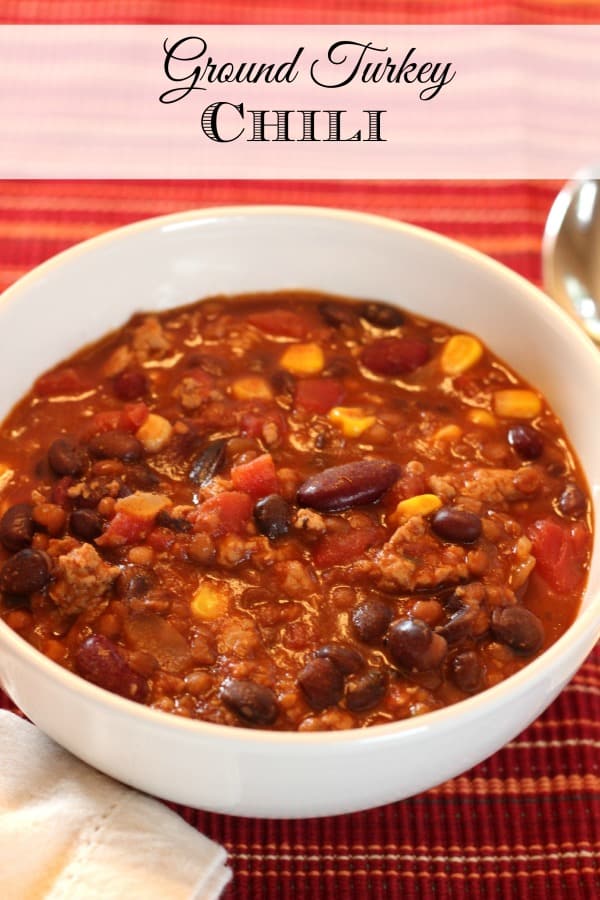 Ground Turkey Chili
Ingredients
1 lb Ground Turkey
½ onion chopped
1 tbsp minced garlic
1 cup water
1 can petite cut tomatoes
1 can black beans, drained and rinsed
1 can red kidney beans, drained and rinsed
1 can tomato sauce
1 cup salsa
2 tbsp chili powder
1 cup frozen corn
hot sauce - optional
Instructions
In a large pot over medium heat, cook ground turkey until crumbled and brown, add onion and garlic and saute for a couple of minutes.
Add the rest of the ingredients and bring to a boil. Reduce heat to low, cover, and simmer 30 minutes.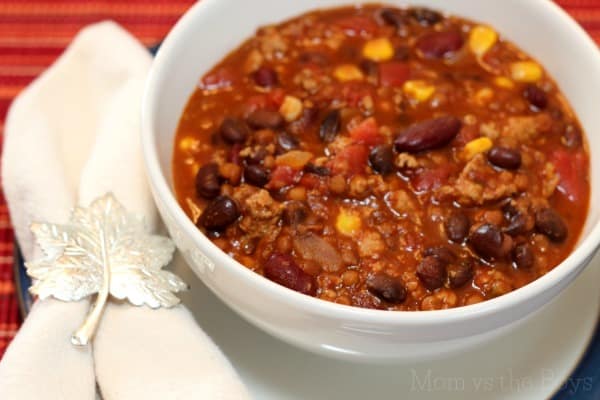 I really like the Alymers Accents Spicy Red Pepper Petite Cut Stewed Tomatoes, it adds a great kick of heat and I omit the hot sauce if I'm using it. Serve with some warm bread and you've got yourself a tasty Fall meal! Enjoy!