Fall is in the air, and it's time to PUMPKIN ALL THE THINGS!!! Any other pumpkin addicts out there? I love to bake seasonally in the late summer and fall so we've been busy cooking up a storm with rhubarb, zucchini, and now were moving on to pumpkin! I've been playing around with a few recipes for waffles and cookies, next on my hit list is french toast! 
For now though, here's what I've come up with for some tasty fall cookies! I love that it's a recipe that will make roughly 3 dozen at once because with a family of 5 they tend to go fast!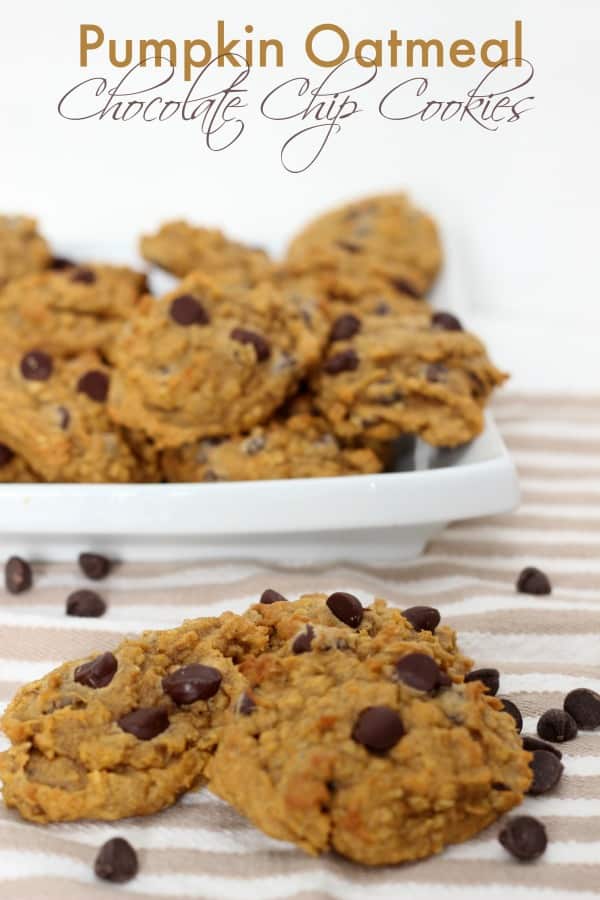 Pumpkin Oatmeal Chocolate Chip Cookies
Pumpkin Oatmeal Chocolate Chip Cookies
Prep time:
Cook time:
Total time:
Ingredients
1½ cups all purpose flour
1 cup whole wheat flour
1½ cup quick oats
1 tbsp ground flax
1 tsp baking soda
1 tsp salt
1½ tsp ground cinnamon
¼ tsp ground nutmeg
¼ tsp ground ginger
1 cup butter, softened
1⅓ cups packed brown sugar
⅔ cup granulated sugar
1 egg
1 tsp vanilla extract
1¼ cups canned pumpkin puree
1½ cups semi-sweet chocolate chips
Instructions
Preheat oven to 350 degrees
In a large mixing bowl, whisk together flours, oats, flax, baking soda, salt, cinnamon, nutmeg, and ginger. set aside.
In a large bowl,beat butter and sugars until creamy. Beat in egg, vanilla extract and pumpkin.
Slowly add dry ingredients into the wet mix until combined. Mix in chocolate chips.
Line cookie sheets with parchment paper or silicone baking sheets. Drop 2 tbsp balls of dough onto prepared sheets about 2 inches apart.
Bake for 14-18 min
Allow to cool on sheets for a few minutes, then transfer to wire racks to cool completely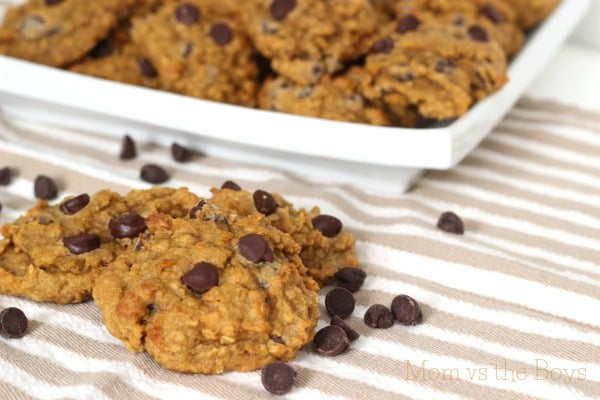 The perfect nut free snack for school lunches!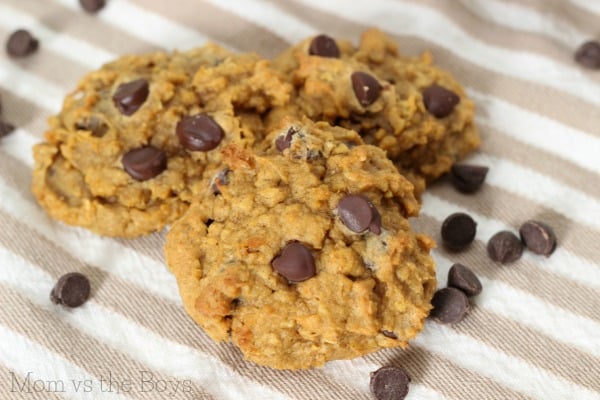 Love Pinterest? Pin these for the season and be sure to follow me on Pinterest!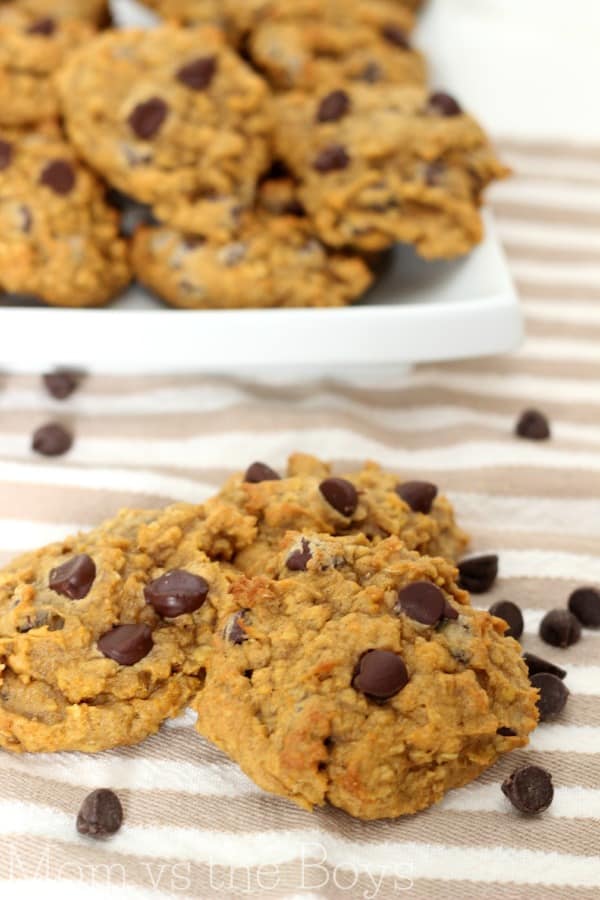 Looking for a chewy Pumpkin Chocolate Chip Cookie? Try this Recipe!