Over the last couple of months I've shared with you posts about our Spring trip to Beaches Turks and Caicos and why I thought it was amazing and why I thought it was the perfect family getaway. Today I wanted to share with you why Kids love Beaches Turks and Caicos, because while adults love the delicious food and impeccable service, kids have their own opinion on what makes a holiday great!
Check our video where my son weighs in on Beaches Turks and Caicos!
Beaches Strive to Make Dad's Happy
During our visit to Beaches Resort we had the pleasure of meeting Adam Stewart, CEO of Sandals/Beaches Resorts and listening to him give a short speach. He recalled to us how the Beaches line of resorts were a natural offshoot to the fabulous adults only Sandals resorts. People who got married and honeymooned with Sandals, were growing older, starting families and wanted a place to come back to with their kids. It was a learning curve at first, but today they have it mastered with the perfect balance of the beauty and quality of a Sandals resort paired with the fun and excitement that kids crave. Following the motto that if the kids are happy, Mom is happy, and if Mom is happy Dad is happy! Beaches wants to see the whole family with smiles!
Why Kids Love Beaches Turks and Caicos
For a full report I encourage you to check out our video above, but here's the quick version of the top reasons why your kiddo will fall in love with Beaches Resorts Turks and Caicos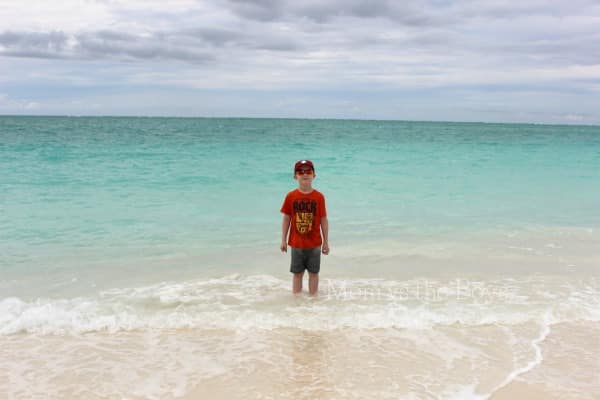 The Beach
Everyone favourite, Grace Bay Beach has been named one of the most beautiful beaches in the world and Beaches resorts has 12 long miles of the silky white sand and turquoise water! There are plenty of lounge chairs to choose from, no need to rush out in the morning and reserve one and you can borrow snorkeling gear to get a look under all that blue from the resort.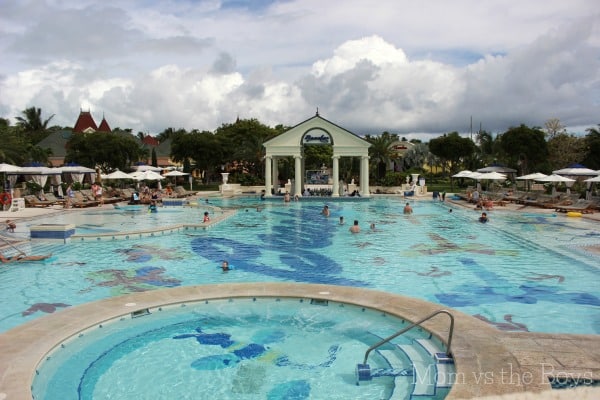 The Pools
There are a whopping 6 pools to choose from and think we may have tried each one during our stay. There are a couple large main pools with swim up bars, and a some small quiet pools that were just as fun. You'll find plenty of lounge chairs for watching the kids on and the kids found some pool floats to play on as well. Small kids will love that shallow areas to sit and play in and the easy walk in steps.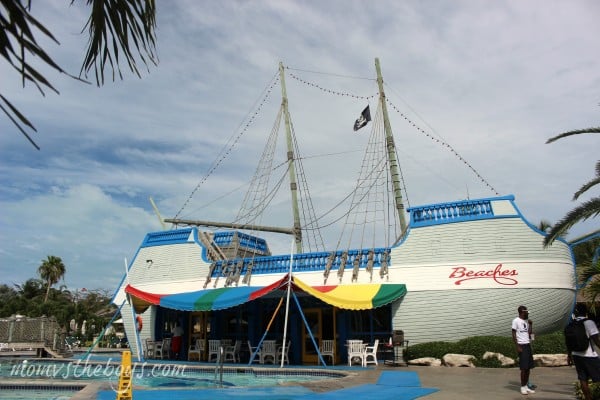 Bobby Dees
We spent A LOT of time here at Bobby Dees! This awesome little diner inside a very cool pirate ship is conveniently suituated beside the waterpark and is complete with a swim up kids bar on the side. The menu is kid friendly all of the time with selections such as burgers, pizza, chicken nuggets and fries. You will also find a popular ice cream shop here and cotton candy! It's a perfect hub for a day at the waterpark and my son's all time favourite place to grab a bite to eat!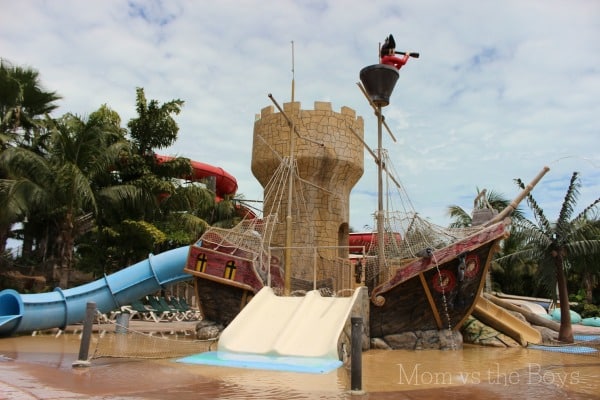 Pirates Island Waterpark
Beaches has the biggest waterpark in the Carribean right here! Fun waterslides for big kids and small, plus the lazy river, the waterpark isn't JUST for kids, the whole family will have a blast together! If you want to wear the kids out, this is the perfect place to do it!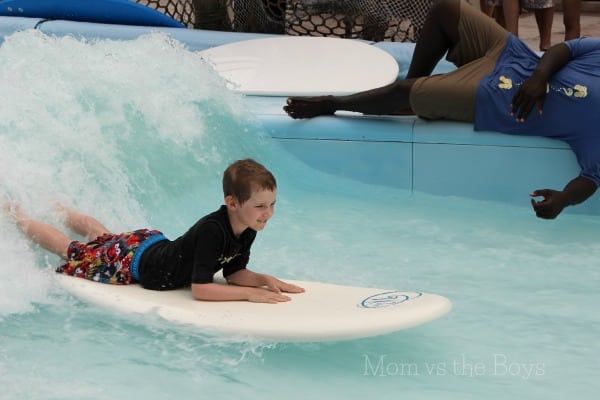 Surf Simulator
The surf simulator is part of Pirates Island Waterpark and was super fun! Big kids can learn to surf standing up, but my little guy opted to stay on his belly and it wasn't as easy as it looks! He had a blast and challenged himself to stay on longer and longer each time!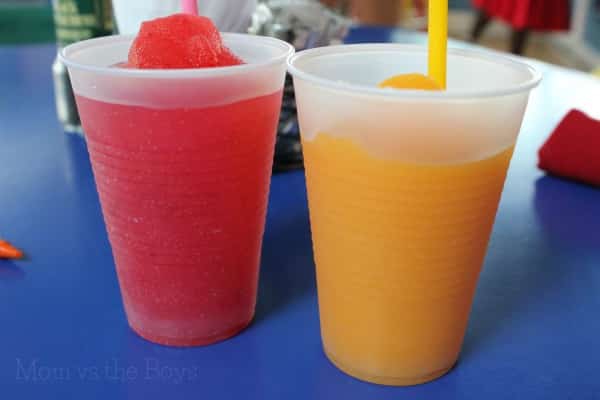 Kids Drinks
Fun fruity drinks are not just for adults at Beaches Resorts, the kids are well thought of too! They have a whole menu of kids drinks to choose from with fun names and flavours! Each one comes with a long bendy straw that the kids love tying in knots!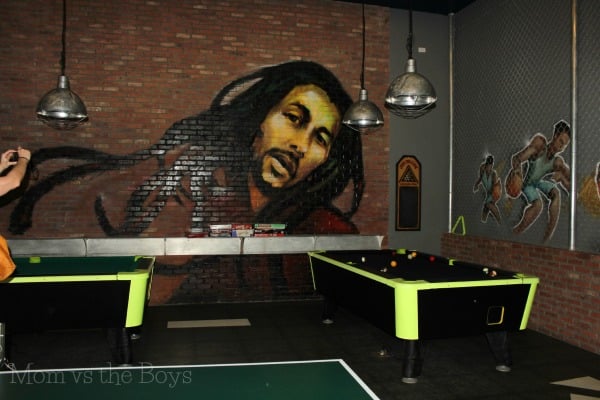 Kids Club & Lounges
Before our visit to Beaches Resorts, I was hesitant about Kids Club. I wasn't sure how comfortable I would be leaving my son with strangers in a foreign country, but all those worries quickly melted away when I saw the fun play spots set up just for them. Whether your child needs supervision or not, there is a place for all age groups to meet other kids and have fun. My gamer boy loved the X-Box Play Lounge and could have spent hours playing air hockey, fooseball and pool. It's a great spot to have some fun out of the sun, down times before meals or the day of departure when your bathing suit is already packed up. The kids club staff were kind and helpful when needed and even found and extra pair of shorts when my son got his dirty. Mom and Dad can leave the little ones here for some adult time and won't be missed at all.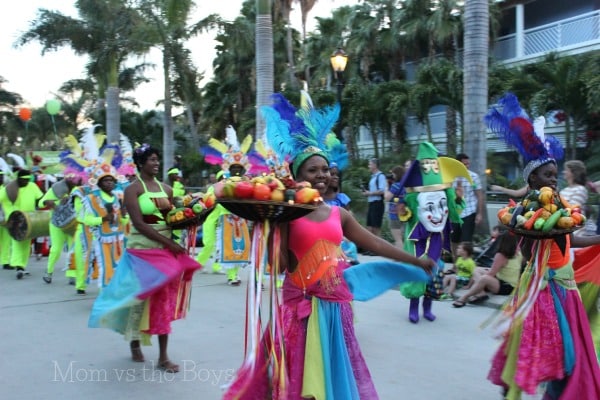 Sesame Street Characters, Parade and Breakfast
Beaches has been partnering with Sesame Street for 10 years now and have an extensive list of daily activities with the characters. There is a chance to see one or more of the 10 available characters each and every day of your vacation! The Sesame Street Carnival Celebration Parade that happens once a week, it's a ton of fun and afterwards each character is introduced to the crowd! You can also catch the furry monsters at a Celebrating Friendship Stage Show for some evening entertainment, this happens every night (except the parade night) and it's a different show every night of the week! The Character Breakfast is an extra cost, but a good guarantee at meeting each character in person. My 8 year old went in thinking he was too old for Sesame Street, and it took one visit from Oscar the Grouch to snap him right out of that! Minutes later he was getting his groove on with Abby Cadabby on the dance floor!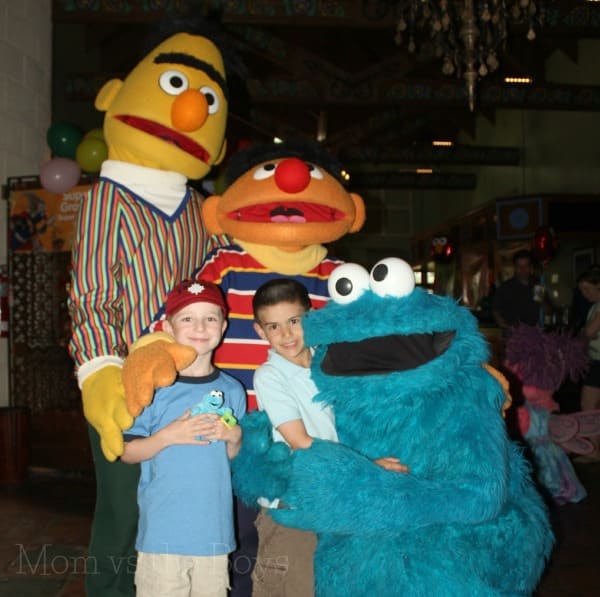 It's in the Details
You can truly see the love Beaches Resorts has for kids in all the tiny details. Along the paths you'll find some cute Gecko crossing signs reminding little ones to look down to spot a small lizard. The kids loved trying to sneak up close to get a good look at these guys! Many of the pools have fun caves to swim into and explore and the towel art was a hit every single day. The maid that cleaned our room sweetly folded my sons blanket and arranged his stuffed animals every day and if she found something of his like a pair of sunglasses laying around, she incorporated them into her towel creature for the day. It was always a fun surprise to return to our room and see what she left us!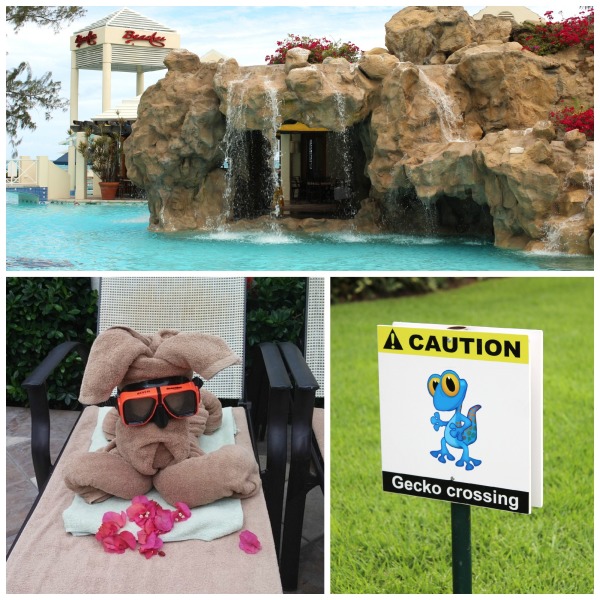 For these reasons and more Beaches is tops when it comes to family travel, they have pleasing kids down to an artform! Check out our Interview with a Kid video to see everything in action!
Follow Beaches Resorts on social media for some of the best beach and sunset pictures around!
Twitter @beachesresorts Facebook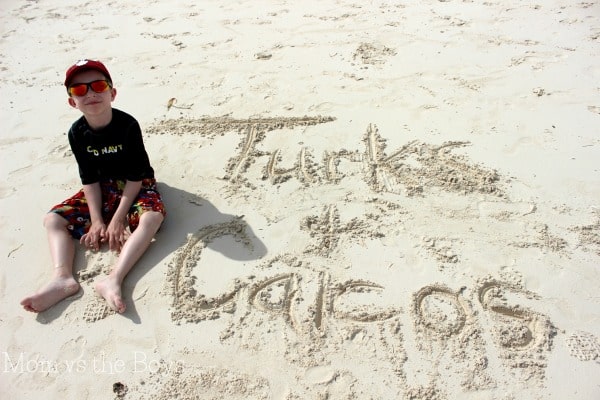 Looking for more posts about Beaches Turks and Caicos? Check out these:
Beaches Resorts, Turks and Caicos Celebrates the Grand Opening of Key West Luxury Village
We Packed with a Purpose for the Sandals Foundation
Where in the World is Turks and Caicos?
Disclosure, I was provided with airfare and accommodations to attend the event, regardless,  all opinions expressed are honest and my own.