I used to be a pretty crafty person, but I guess life got busy with the little boys and I lost the time and motivation for it. With Fall in the air though, I have been itching to do some fun little projects for Autumn and Halloween! I rounded up 10 Fall Crafts that look like they don't require excess of time, money or talent. None of which I have! Happy Fall Crafting!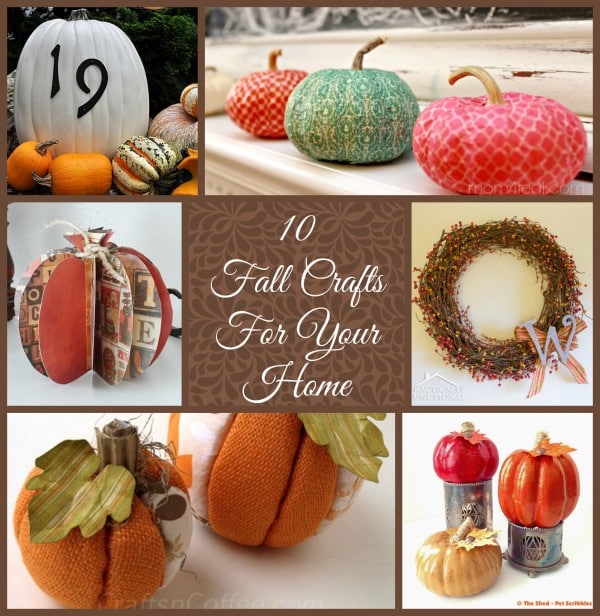 I have a whole bin of scrapbooking paper, even though I have never actually put together a scrapbook! Time to put that paper to good use with these really cute 3D Paper Pumpkins that would look great on our mantel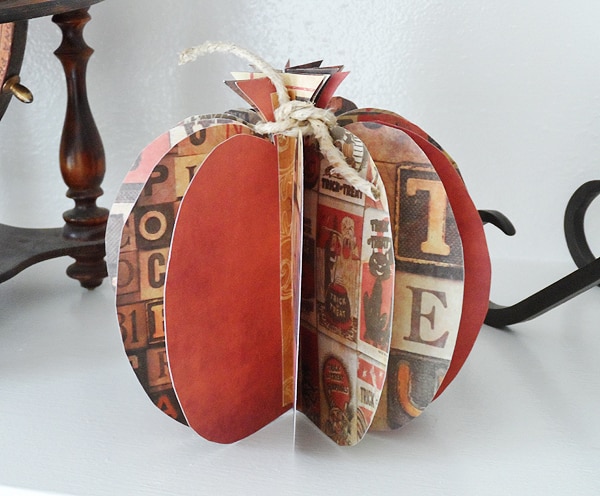 I'm not the world's best pumpkin carver, so I usually leave that up to my husband, but I saw these Two-Toned Polka Dot Pumpkins and loved them! So easy!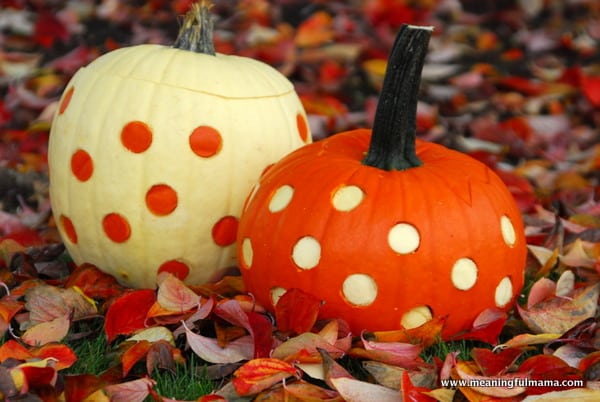 I love how my Christmas wreaths look on our front door and would love something similar for Fall, this Monogram Wreath with berries is perfect!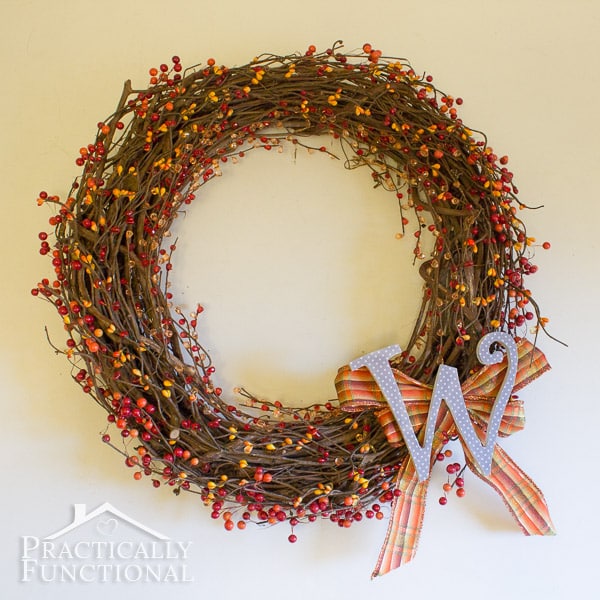 We have a great fire place mantel I don't utilize nearly enough, this Burlap Apple Bunting has a nice Fall feel still and would look nice hanging on the mantel.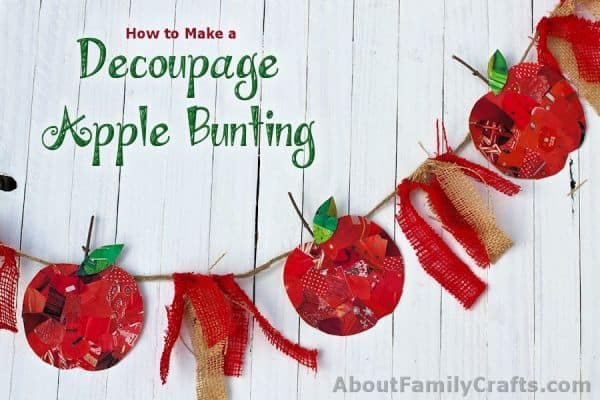 Washi Tape is really popular, but it's one thing I've never actually worked with. These cute Washi Tape Pumpkins are a good starting point, love the colours and patterns!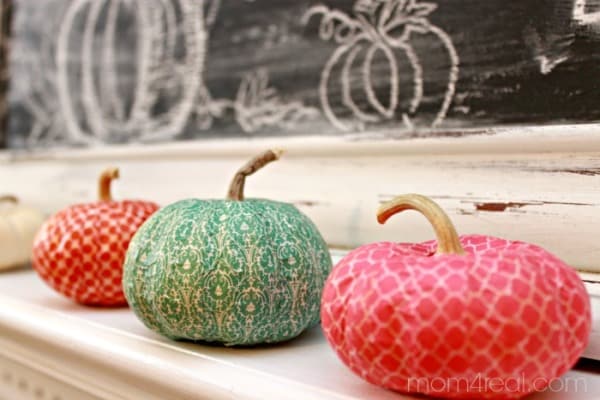 Can you believe these Painted Pumpkins started out as ugly dollar store finds? I need to get better at seeing diamonds in the rough!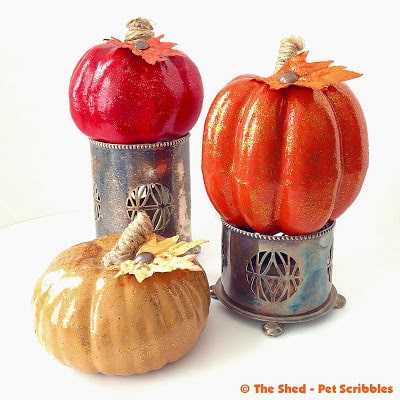 It seriously doesn't get quicker or easier than this fabulous House Number Pumpkin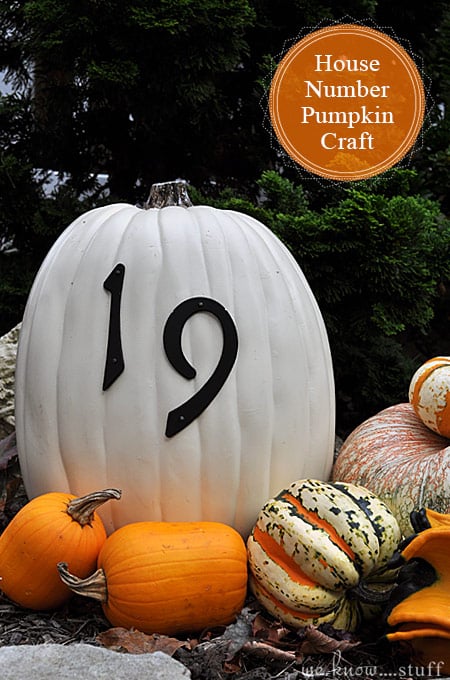 I can't sew. At all. I still beg my mom to do it! So I love no sew projects from fabrics like these Burlap Pumpkins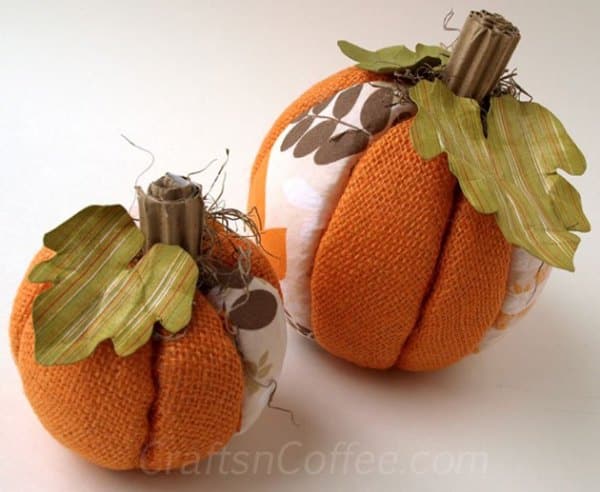 Chevrons are super trendy, I love these funky Chevron Pumpkins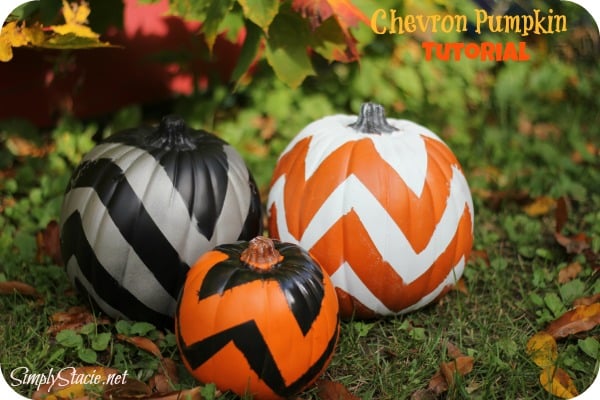 Tired of pumpkins? You'll love these adorable acorns made with buttons, fabric or yarn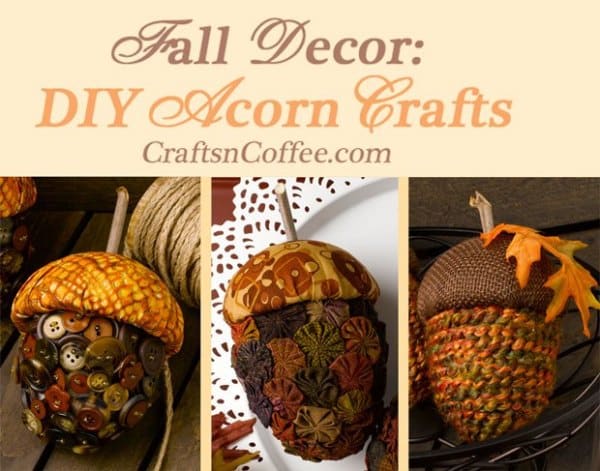 Okay, who's ready to start crafting???