For awhile now I've been known as the girl with the big head. Who can blame them really, see me over there on the right? I love my cartoon bobblehead and the staff over at Things Engraved noticed it too. See, they are pretty fond of bobbleheads themselves and let me know that they could make that cartoon bobblehead picture come to life!
Okay, yeah, I did question whether or not I needed a bobblehead doll of myself, but the fun of it all was simply too hard to pass up!
When I jumped onto the Things Engraved website to get started, I found out that not only can you get a bobblehead of one person, but you can actually get a bobblehead of two people! And two is ALWAYS more fun than one! The bobblehead Bride and Groom as so so so adorable and I would have done these as a wedding cake topper in a heart beat!!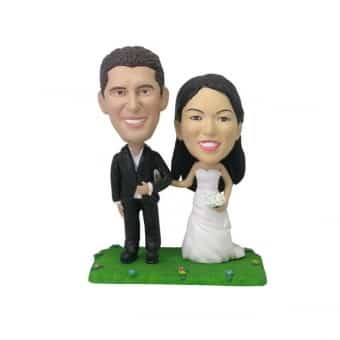 Fun right? What a great keepsake!
The Bobbleheads are between 6″-7″ tall and the bodies are prefabricated. This meant that I couldn't get a bobblehead exactly like the one I use for my blog, but that I would get to search through over 50 differnt bodies and choose the one best suited for me! There are so many to choose from, including professions like doctors, firefighters and dentists. Sports poses for golf, cheerleading, hockey and dancing. I could have dressed myself up in ballgowns, bikinis or the iconic Marilyn Monroe dress, but take a look at the perfect Bobblehead persona I found!
Say hello to my alter ego – Super Mommy!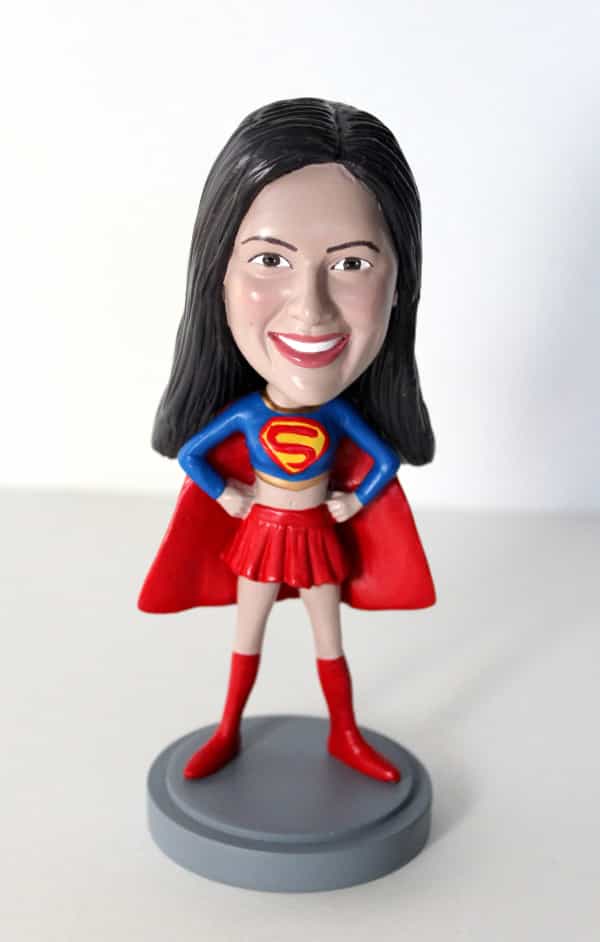 So once you decide on the body, you need to upload one or two good pictures of the face. I didn't have a lot of pictures showing my face close up, so I decided to use one of my old headshots. Here's the photo I sent in.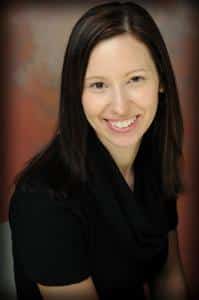 From there, you can manually select skin tone, eye colour and hair colour. Within 10 days you will receive a digital proof via email. The first proof you receive will be an unpainted clay mold that is still soft and they can make amendments to if you require. You always have the option to accept as is, or leave them some notes on changes and they will amend. Next, you will receive the painted proof and again you can accept or amend for some changes. They want it to be right!
After accepting the final proof, the bobblehead will be ready for pick up at the store you purchased from within 10 days. The end-to-end production time is 4-6 weeks on average, but will vary depending on the changes you request during the proofing stage.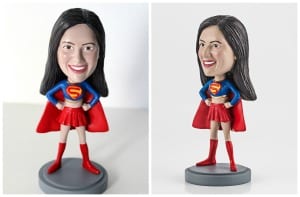 Bobbleheads are a fun gift for that hard to shop for person in your life, kids, teens, sports enthusiasts, couples…everyone!
Follow Things Engraved on Twitter @ThingsEngraved and Facebook
Enter below for a chance to win a $150 Gift Card! (This covers the cost of a single bobblehead ordered in store)
Canada Only, excluding Quebec