HUGE Trash Bag Spider Webs that are perfect for Halloween decorating indoors or out – they are waterproof!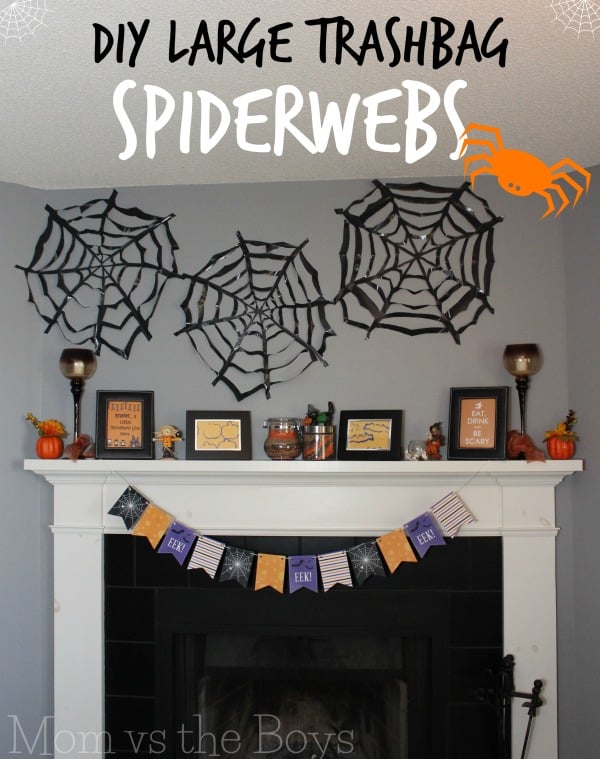 With just a week to go until Halloween, I finally have my fireplace mantel decorated for the holiday! This is the first year I've dressed up the room for Halloween, and didn't want to spend a lot of money so I went with some stuff I already had on hand, and got a little creative too! 
The trash bag spiderwebs make a BIG impact and were simple and super cheap to make!
How to make a large trash bag spider web 
Start with a standard black trash bag, trim off the sides and bottom so now you have two large pieces of plastic. Cut each one into a square shape instead of a rectangle. Don't worry about measuring it, eyeballing it will do.
Fold one corner up to the next, making a triangle. Fold the triangle in half to make a smaller triangle and in half again.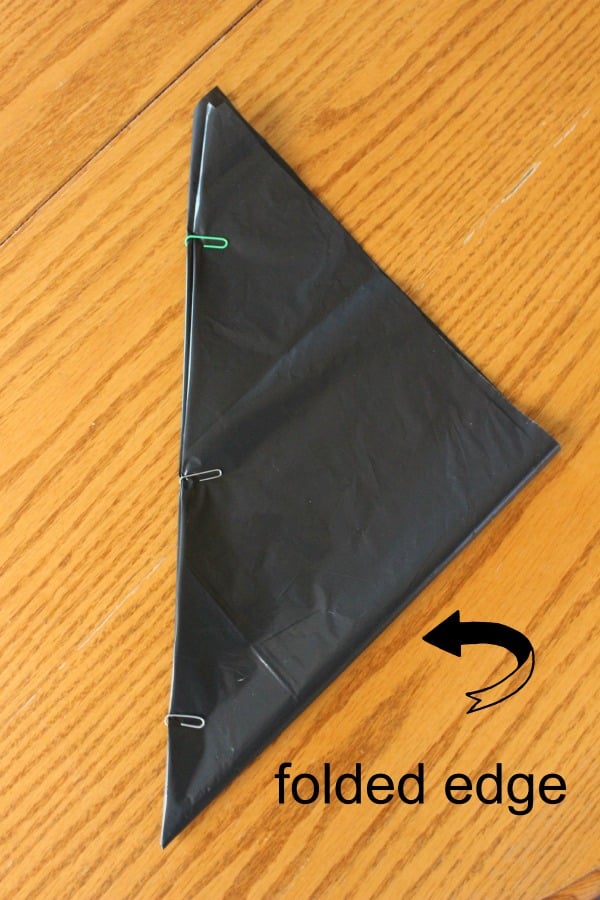 Working with plastic is slippery! Use a few paperclips to help hold the sheet in place, it will help you when you start to cut!
Using a black sharpie, draw your lines onto the bag where you will be cutting. I used a silver sharpie so you can see them on my bag, but if you use black you won't see them when you are done.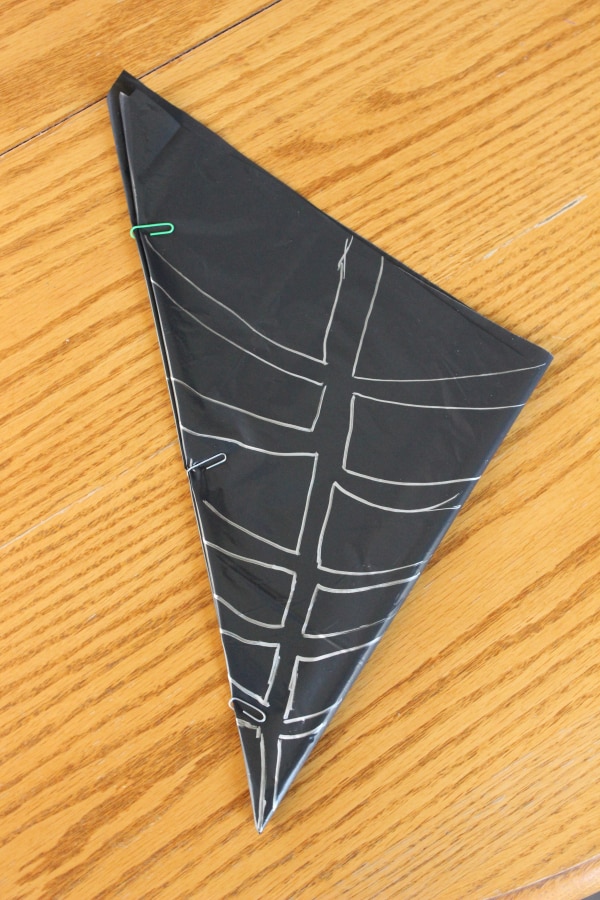 Now grab some sharp scissors and start to cut along the lines trimming out the side pieces of the bag.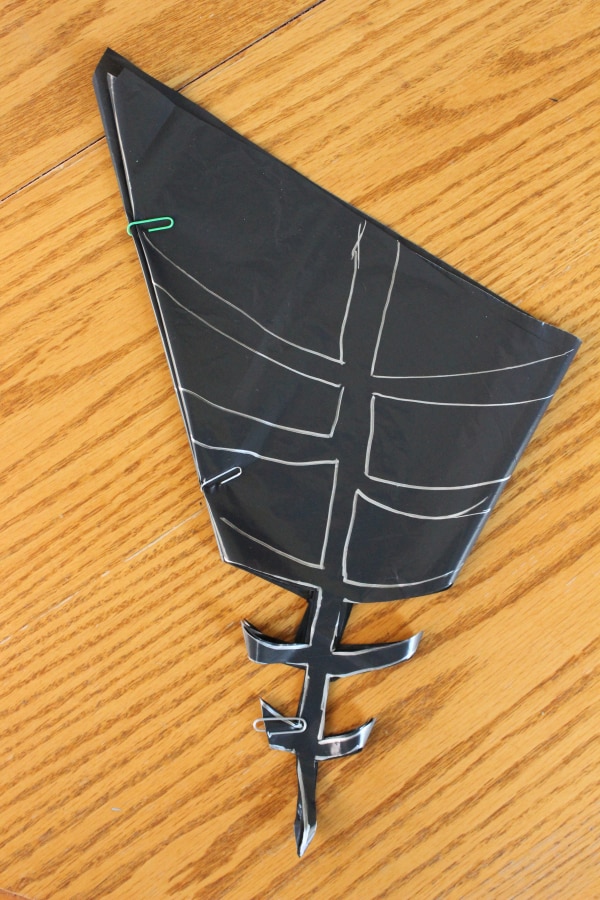 I don't worry about making it perfect, once it's done no one will notice and it will look great!
Once all the pieces are cut out, remove any paper clips still on and unfold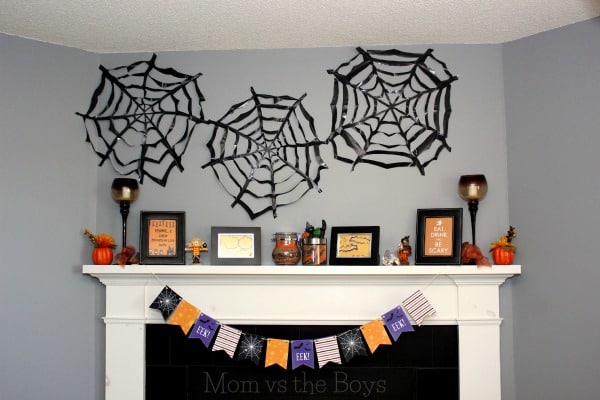 I used mine for above my mantel, but they would look really great in a front window and since they are plastic, they are rain proof and can even go outside!
Make your goblins giggle with this BIG List of Halloween Jokes for Kids!
Happy Halloween!