Happy Halloween!
Halloween is just 7 days away! Eek! Are you ready mamas?? I just got our house decorated today and wanted to share a quick, easy, and inexpensive way to decorate your fireplace mantel or house for Halloween!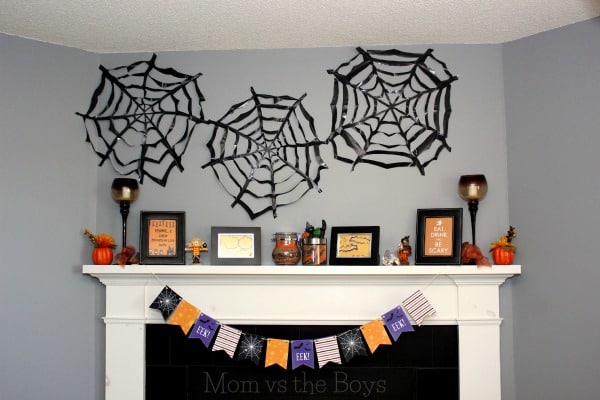 Start with any decor items you might already have
I made this awesome large spiderwebs out of trash bags! They would look great in a front window on Halloween night! Find my tutorial on how to cut them out here.
They were easy to make and barely cost a thing, but make a pretty big impact! Since they are plastic, they are rain proof and can even go outside!
Next I removed the photographs from my frames and found some fun printables to add in!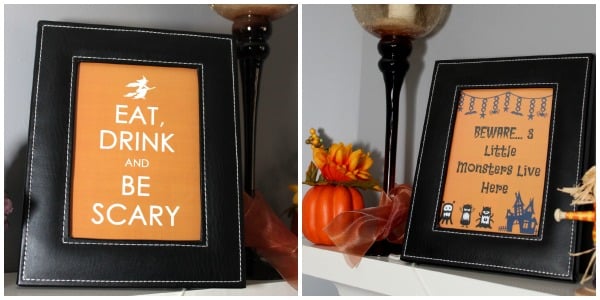 The Eat, Drink and Be Scary can be found at Craftily Ever After and the Little Monsters printable you can get from Gina at East Coast Mommy. It's so cute and she went to the trouble to make signs for families with 1 through 5 monsters in the house!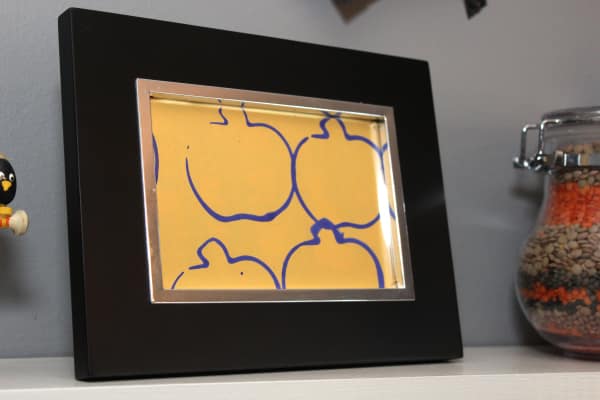 In the smaller horizontal frames, I had my 5 year old help me with some art. He used orange paper and stamped pumpkins and bats using purple paint and some cookie cutters.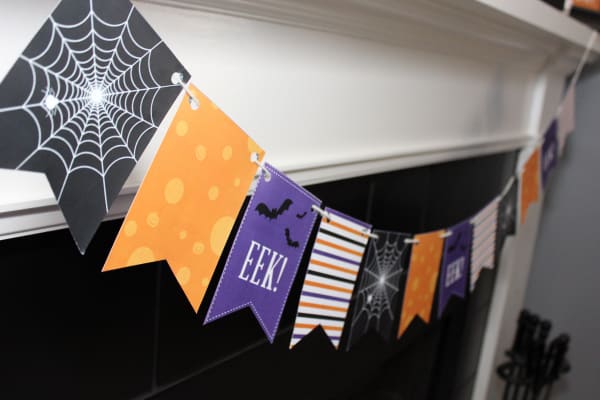 I love this colourful bunting banner I found at Life Made Simple! I repeated the print three times, cut and pasted the images onto cardstock and strung them up with yarn.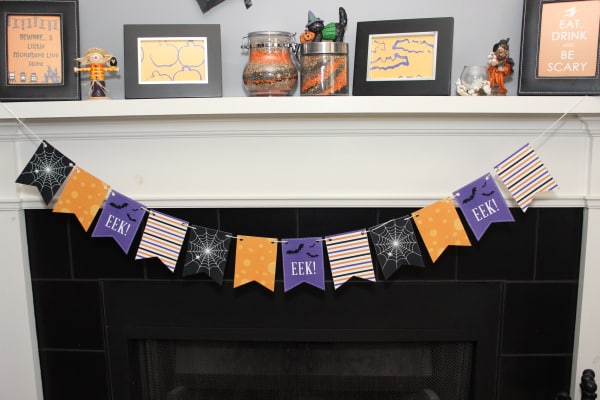 Some of you might recognize those lentil jars from Blissdom Canada 2013! I'm sure they are pretty easy to make yourself too!
 So there it is! Our mantel is decorated for the season, if I had more time I'd find a way to make a HUGE spider for that web! 
Keep Calm and Scary On Friends!