Not just for girls, check out these Rainbow Loom Patterns for Boys!
Did you know that the rainbow loom was created by a Dad in his garage? Since then it is one fad that keeps on growing and has definitely crossed gender lines. It started out as little girls making bracelets for friends, but these days boys are just as excited about the rubber band building as girls are, just follow the trail of tiny circles around my house! The boys started coming home with bracelets their reading buddies or friends had made them probably over a year ago, but when a friend showed my eight year old how to create the bracelets, I started receiving all kinds of new jewelry to wear!  Check out this list of other fun boy approved patterns, that your little guys are sure to love!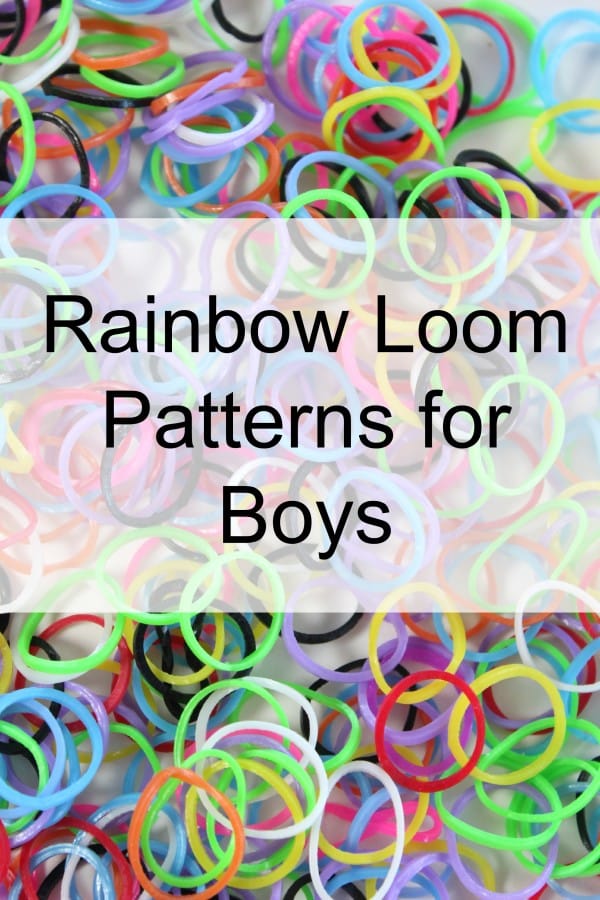 Rainbow Loom Patterns for Boys
Ninja Action figure (video)
Owl  Harry Potter fans will love this!
Dragon From How to Train Your Dragon 2
Bracelets