I know everyone struggles making healthy meals for the family, but Dare just made this a bit easier with two New flavours of Breton Bean crackers (in White Bean with Salt & Pepper and Black Bean with Onion & Garlic).  These Gluten-Free options have 3 grams of fibre and 2 grams of protein per serving.  Stamped with their 'Made Better' promise, these healthy snacks have no preservatives or artificial flavours/colours and beans are the #1 ingredient!
If you have picky kids like mine, you need to try and hide as much healthy you can into each bite!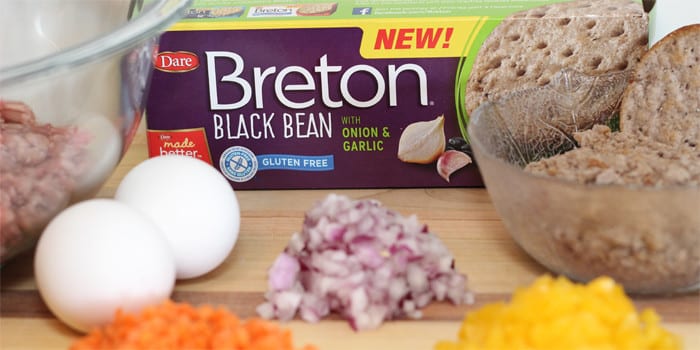 Try this Sneaky Meatloaf loaded with veggies and Breton Black Bean with Onion & Garlic!
Sneaky Meatloaf

Sneaky Meatloaf with Breton Bean crackers
Prep time:
Cook time:
Total time:
Ingredients
1lb lean ground beef
¼ cup minced carrots
¼ cup mincedd red onion
¼ cup minced yellow pepper
2 eggs
½ cup crushed Breton Black Bean with Onion & Garlic
¼ cup ketchup
dash hot sauce
salt and pepper
Instructions
Preheat oven to 400 degrees F (200 degrees C). Spray a 9x5-inch loaf pan with cooking spray.
Combine all ingredients in large mixing bowl; mix well using your hands. Press meat mixture into the prepared loaf pan.
Bake in the preheated oven until no longer pink in the center, 35 to 40 minutes. An instant-read thermometer inserted into the center should read at least 160 degrees F (70 degrees C).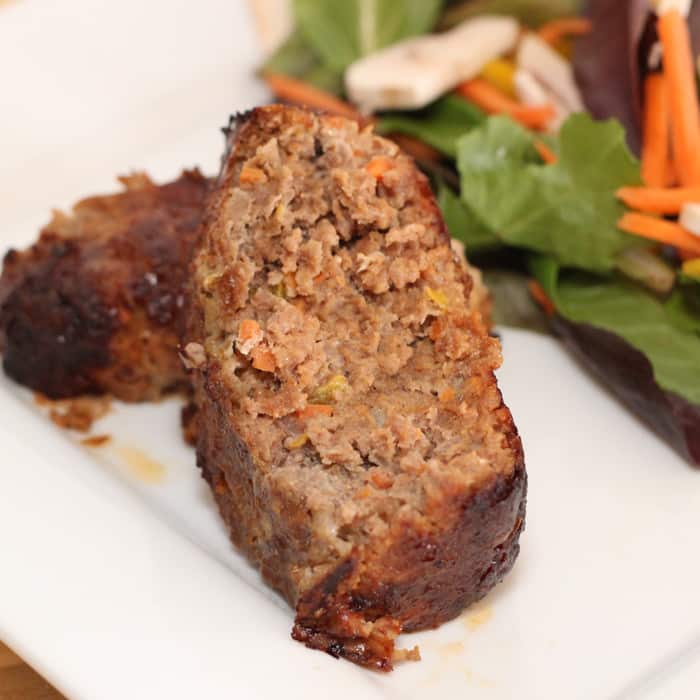 Breton also has you covered in the snack department with Breton Popped! Beans cracker chips! These are made with chickpea and red bean and come two new flavours: Breton Popped! Beans Sea Salt & Pepper and Breton Popped! Beans Sweet Chili Cheddar. They have 2g of fibre and 2g of protein per serving and like the Breton Bean crackers, they are also gluten-free!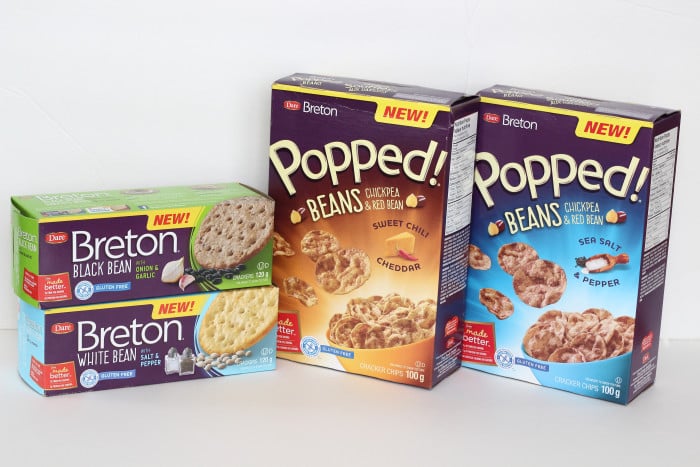 Have you given these a try yet? Check them out! Visit the Dare Foods website and follow along with Breton on Facebook for more product information and tasty recipe ideas!
Join the Party!!
Save the date, because you do not want to miss out on the #BretonBean Twitter party on May 21, 2015 at 7:00 PM EST. @sheblogsmedia will be chatting about healthy living and the delicious NEW Breton Bean crackers adn Popped! Cracker chips for a chance to WIN cash prizes and Dare Food products! Pop on over to the sheblogs Canada website to RSVP!
Retweet to Win!
If you love Breton crackers you'll want to get ready to tweet the love!  From May 21 – 27, 2015, you'll have the chance to WIN when you retweet the #NewBretonBean image from @sheblogsmedia on Twitter!
Although this post has been generously sponsored by Dare Foods Limited, the opinions and language are my own, and in no way do they reflect Dare Foods Limited.