My boys have never been big on crafts, but one thing they all absolutely love to do is bake with Mommy! To be honest, it's really fun for me too and I feel a little lost in the kitchen without them. These days the boys are really into crafting with food, or edible crafts! They get to express their creativity and eat their rewards, win-win!
Last weekend, we sat down as a whole family and crafted up some tasty and adorable Chick Cupcakes just in time for Easter!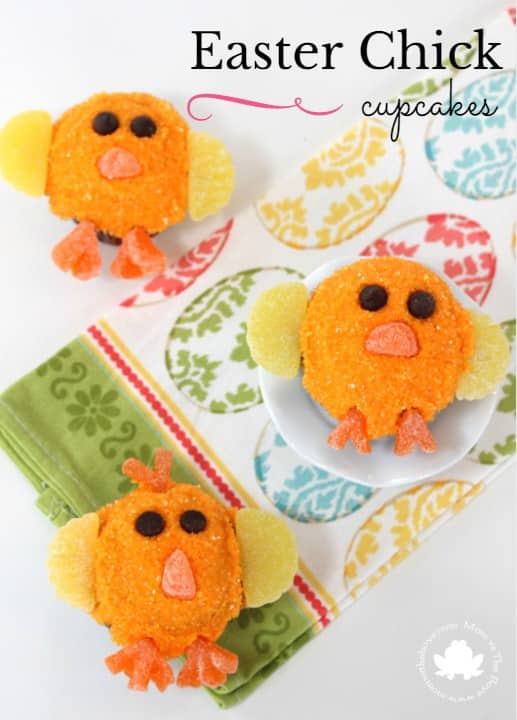 Easter Chick Cupcakes
Perfect for Easter of course, but pretty darn fun any time of the year really! Here's how we put our little cuties together
You'll Need
Pre Made Cupcakes
Yellow Frosting
Yellow Sugar
Chocolate Chips
toothpicks
Orange fruit slice gummies
Yellow fruit slice gummies
To Assemble
Frost each cupcake with the yellow frosting so that it's flat and smooth. Place yellow sugar in a small bowl so that it completely covers the bottom and invert each cupcake into the sugar, covering the full surface.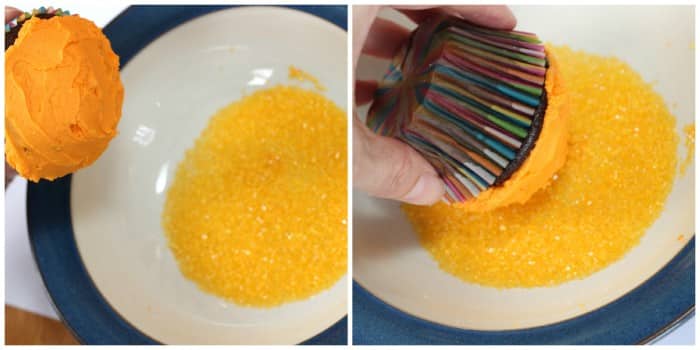 Using a knife or kitchen scissors, trim your orange fruit slices to resemble feet and beaks. I found it easier to cut the fruit slices in half to make two thin slices. Same for the wings. Insert a toothpick into each foot and each yellow fruit slice wing.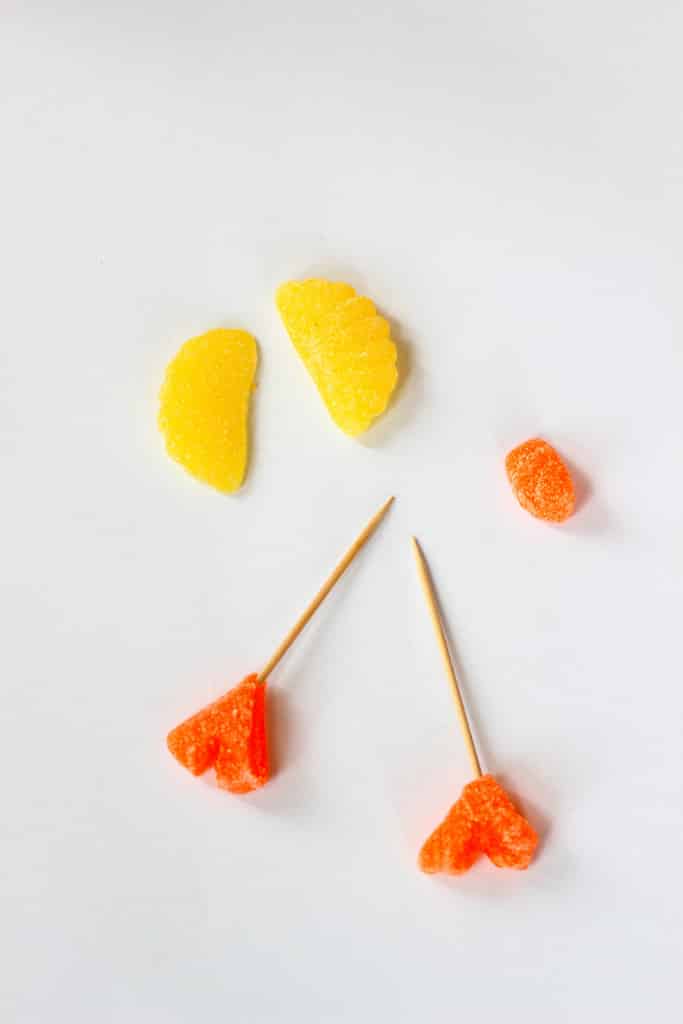 Insert the toothpicks into the cupcake, orange feet at the bottom and yellow wings to the side. The beak shouldn't require a toothpick, just push down into the icing.
Next, place your chocolate chips into the icing for eyes. You can put them either way, flat side out or flat side down, it's up to you.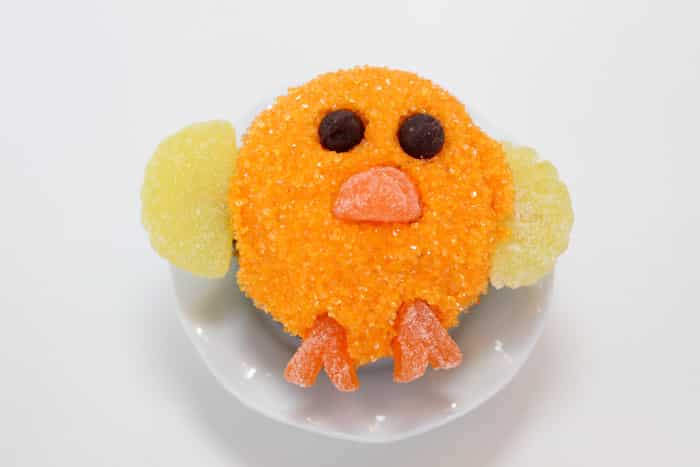 and voila! You have yourself one cute little Easter Chick Cupcake!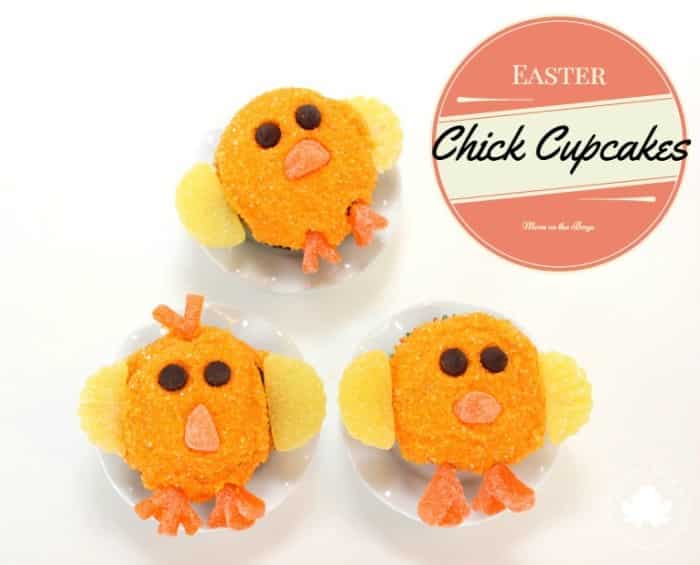 Feel free to give each one it's own personality. We added some spikey hair on some, different beaks and one even ended up with eyebrows! We had a blast!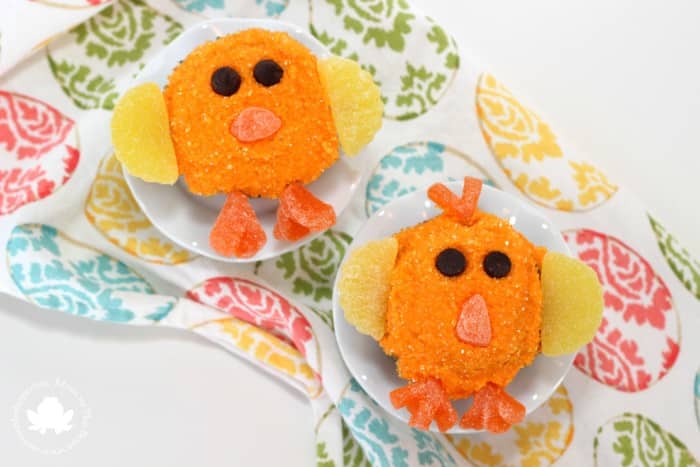 HAPPY EASTER!!
You might also want to try these fun frog cupcakes too!