Adorable Frog Cupcakes, so easy, the kids can decorate themselves!
Spring is finally upon us and like everything around here, we like to celebrate with food! It's our favourite activity to do together, well it's mine, if you asked the boys they might say video games are their favourite, but back to my kind of fun – cupcakes!
Recently we made these adorable frog cupcakes, that turned out to be just as much fun to make as it was to eat them! Yes, they are cute, but not too cute to devour!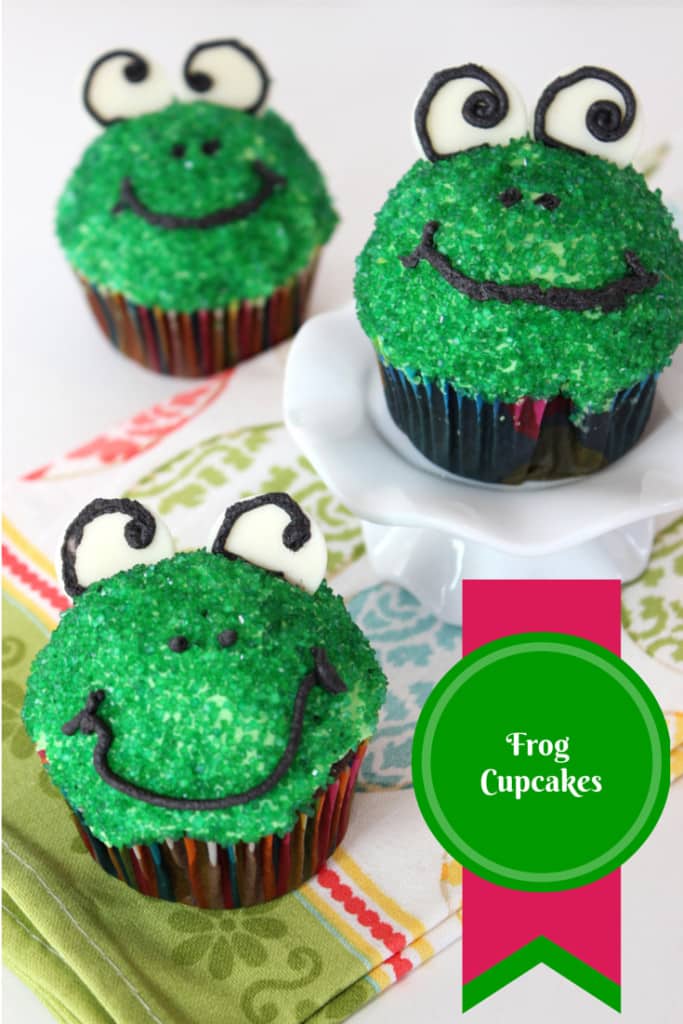 Perfect for the spring season, but just as good any time of the year!
Frog Cupcakes
You'll Need
Cupcakes
Black icing
Green icing
Green Sugar
White candy melts
To Assemble
Frost each cupcake with the green frosting so that it creates a bit of a dome shape. Place green sugar in a small bowl so that it completely covers the bottom and invert each cupcake into the sugar, covering the full surface. Roll the cupcake around a bit to get the full surface.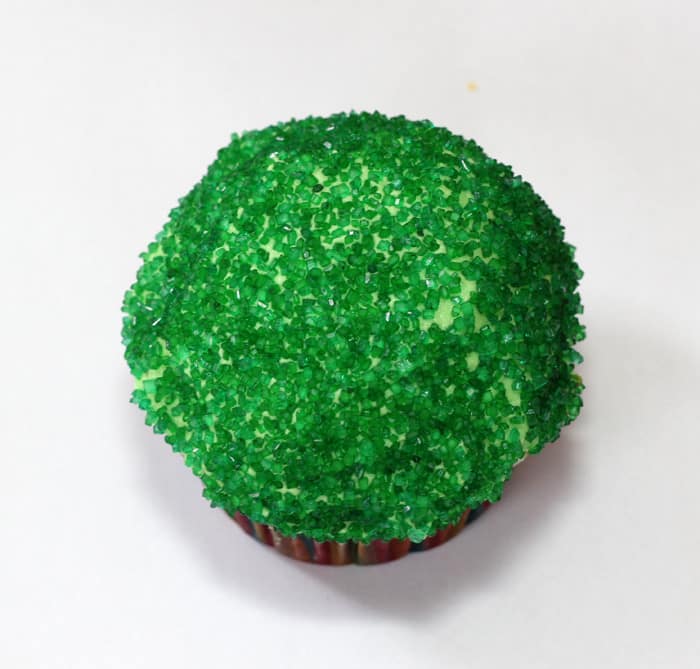 Now using the black icing draw pupils onto the white candy melts. I used a bag and a writing tip to pipe mine on. Be as creative as you like with super silly eyes, or something more simple. Just push them into the top portion of the cupcake to attach.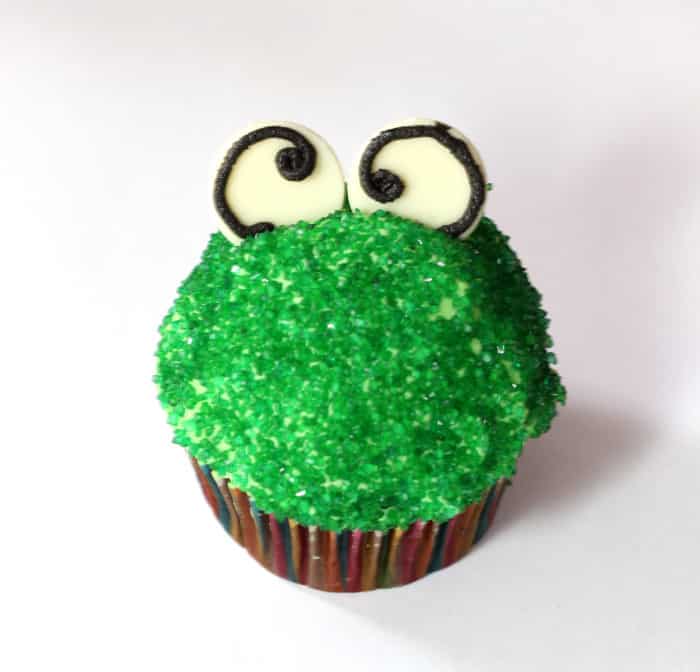 Finally, just pipe on the mouth and nostrils also with the black icing. Again, use your imagination, they don't all have to look the same. That's the fun part about creating as a family, they all come out a little different.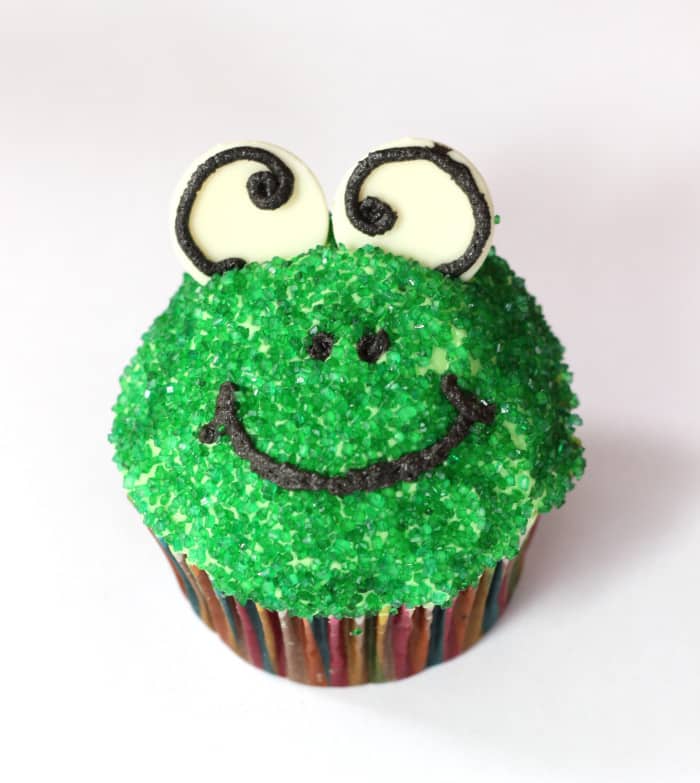 And they are as easy as that!
Why are frogs so happy?
They eat whatever bugs them!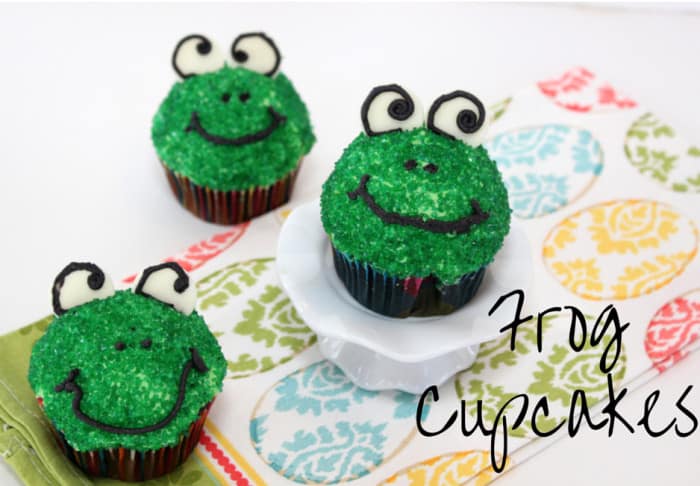 Enjoy making some of your own Frog Cupcakes this Spring!
If you like our frog cupcakes, you might also like our Chick Cupcakes or these Rainbow Cupcakes! Check them out!
These cute frog cupcakes will be a big hit at spring church or school bake sales!
Happy Spring!!