Yesterday my youngest was home sick from school. It's not often I only have one child home in the house with me and after he showed up at my side a few times looking sad and asking "how much longer until the brothers come home?", I was reminded that my son and his brothers are better together.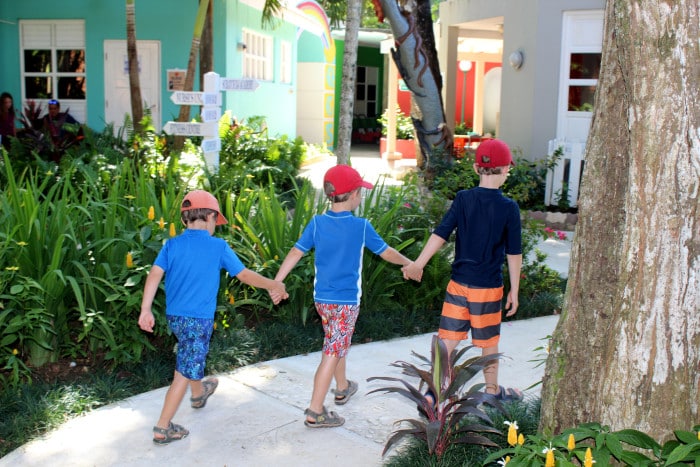 Having all boys so close in age means they always have their best friends to play with; a video game challenger, a worthy wrestling opponent and someone to giggle with in the dark at bedtime. While they do need to have some alone time, the boys need their partners in crime more than anything else and when the gangs all here, they truly are better together .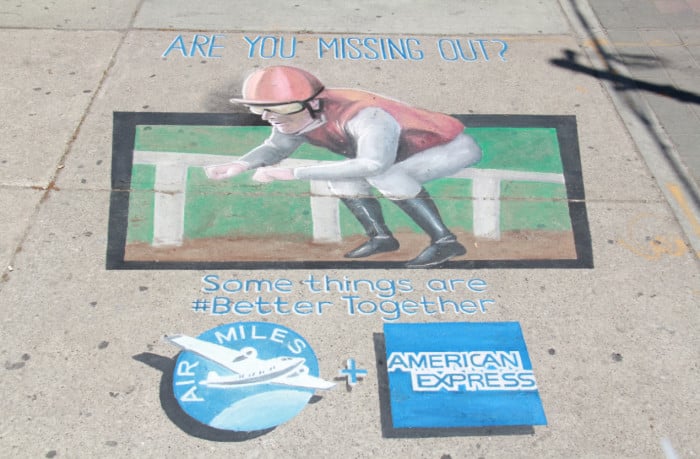 Someone else looks a little lost without their partner too! 
The best jockey in the world is only as good as his horse and even the most beautiful dancer knows it takes two to tango. This is what I'm realizing about my boys as well, while they are perfectly awesome little boys on their own, as a family we are even stronger and can have the most fun all together! This is one of the reasons we make it a priority to take trips as a family as often as we can. 
As a family of five, though, vacation expenses can add up. Collecting AIR MILES is a great way to earn rewards that help get us where we want to go. On its own, it's a great program, but pairing my AIR MILES Collector Card with an Amex AIR MILES Credit Card makes it easy and quick to rack up your AIR MILES rewards even faster! They're just better together. If you use one without the other, you're missing out on the big picture!
I'm always shopping in the city and online for the family. On a regular basis I visit Foodland, Old Navy, Toys R Us and Shell. By passing the cashier both an AIR MILES Collector Card and an Amex AIR MILES Credit Card, I can earn twice as many reward miles! The American Express AIR MILES Credit Card can also allow me to earn AIR MILES even when I'm shopping at stores that aren't AIR MILES Sponsors, a definite bonus to really rack up those reward miles fast!
Visit the American Express website to learn more about the suite American Express AIR MILES Cards and discover which one is best for you. Don't forget to keep it near it's partner, the AIR MILES Collector Card so you double your rewards and get your family on their next great adventure faster! 
This post was sponsored by Amex Bank of Canada. The views and opinions expressed in this blog, however, are purely my own.