Pretty Snowball Ornaments, easy enough for the kids to make!
Each year the boys and I sit down and create a new ornament for our tree. This year, Mama got a brand new tree for herself! I'm pretty excited about it! We've always had a family tree with a mish mash of ornaments from pretty to cute and handmade ones the boys made at school along with ornaments we pick up on our travels. It's really fun to decorate the tree every year and look back on those memories, but secretly I had longed for a pretty, matching grown up tree. So this year, I got one when a big sale came on and I bought a bunch of silver, red and white ornaments to go on it and I lurve it!!! But to add a personal touch I had the boys create these adorable snowball ornaments, that both match my lovely tree and were made by my little boys.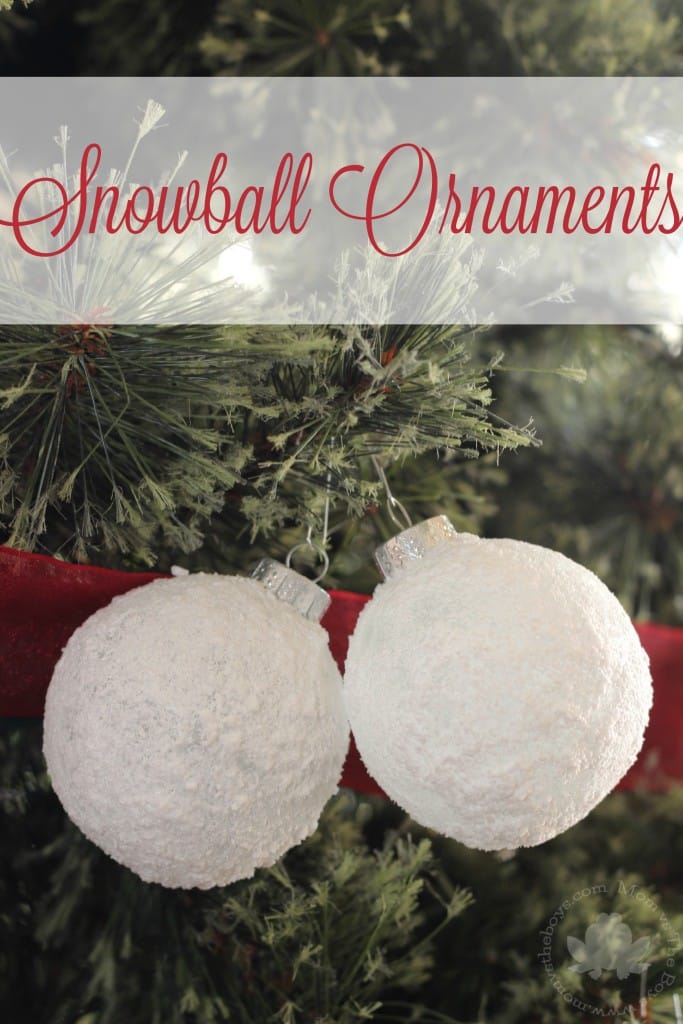 Aren't they pretty? They look just like some nice packed snowballs, and they are so simple to make!
Snowball Ornaments 
You'll Need
Glass ornament balls
Epsom salt
Small bowl
White Glue
Paint brush or foam brush
Directions
Before you start, prepare your bowl of epsom salts.
Remove the metal piece at the top of the ornament. Using a small paint brush or foam brush, coat the ornament ball with white glue. We found that by sticking a finger in the hole of the ornament, made it easier to hold the ball without getting glue everywhere.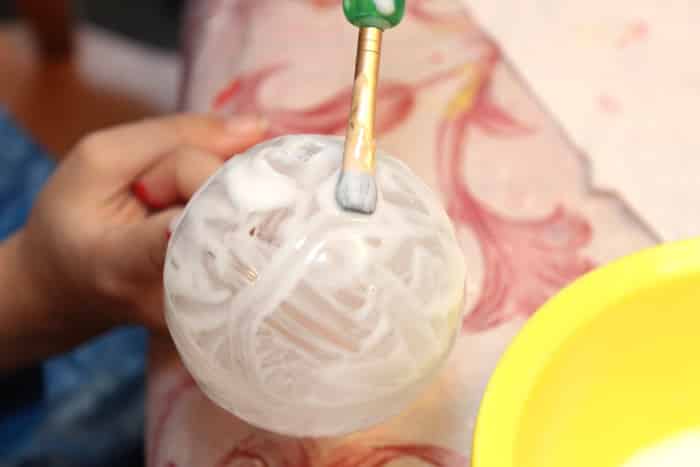 Now cover the ball with epsom salts. You can set the ball inside the bowl and roll it around to cover most of the ball, then just use your hand to sprinkle more on in places you've missed. I say the more the merrier, and we tried to get a nice thick coat on.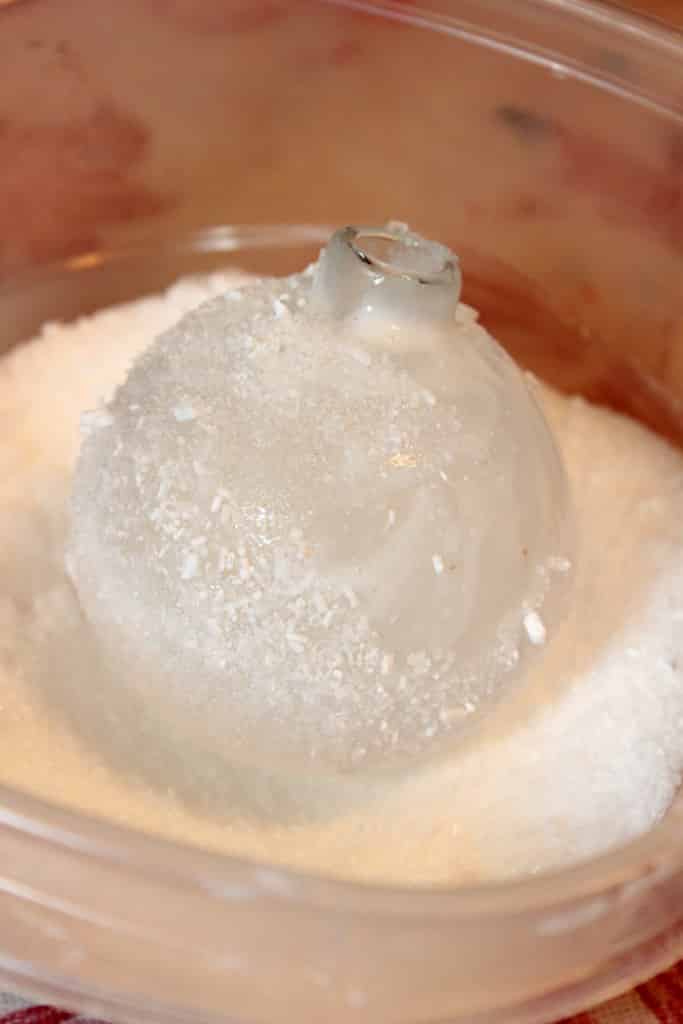 Now replace the metal hanger part of the ball, slip in a hook and hang to dry. I found using a metal cookie rack held up by some books made for an easy solution to hold many balls at once.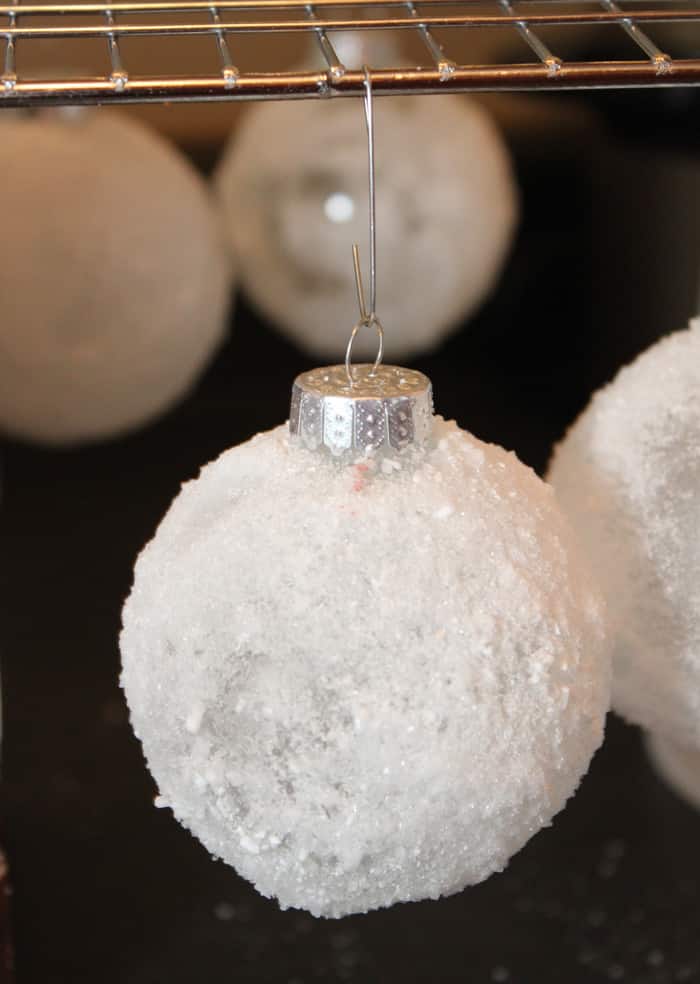 Be sure to start with clean hands. See that red spot? We had just finished some painted ornments before starting this project and my son still had some red paint on his hands that transferred over to these. oops, lesson learned.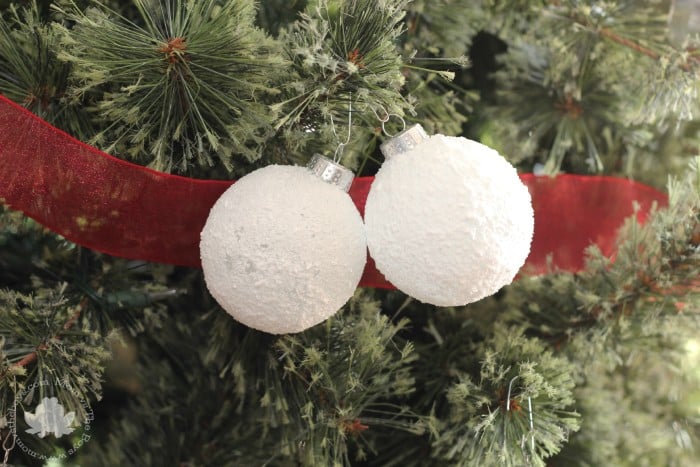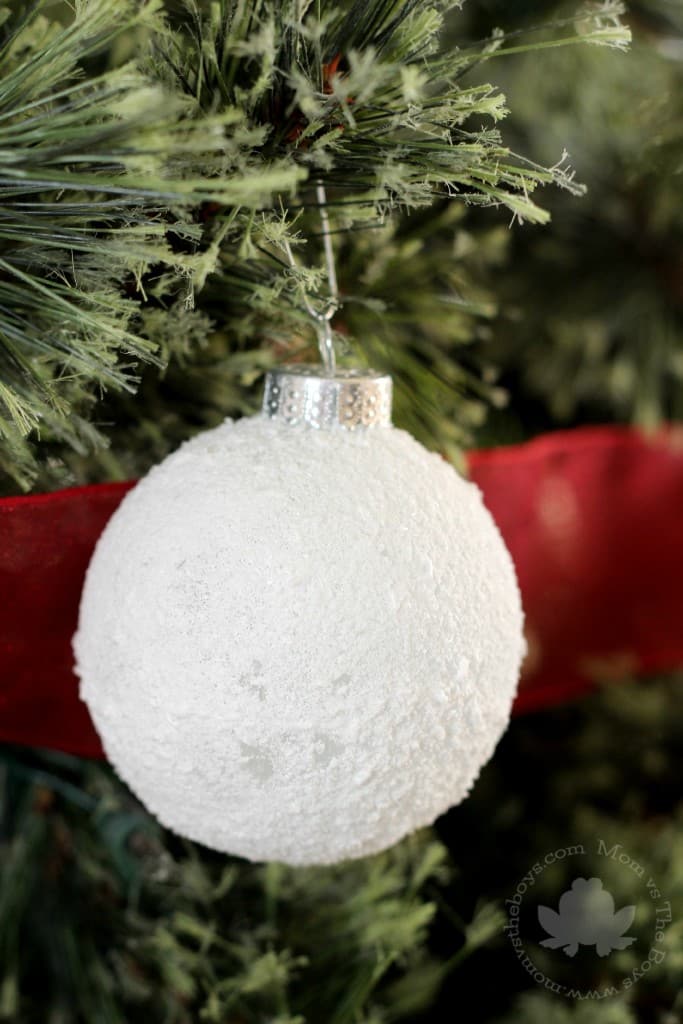 I love the way the bright white balls stand out from the dark green tree, you can see them really well! They would look really pretty with some ribbon to hang them with as well. Right now we are just using the little metal hooks.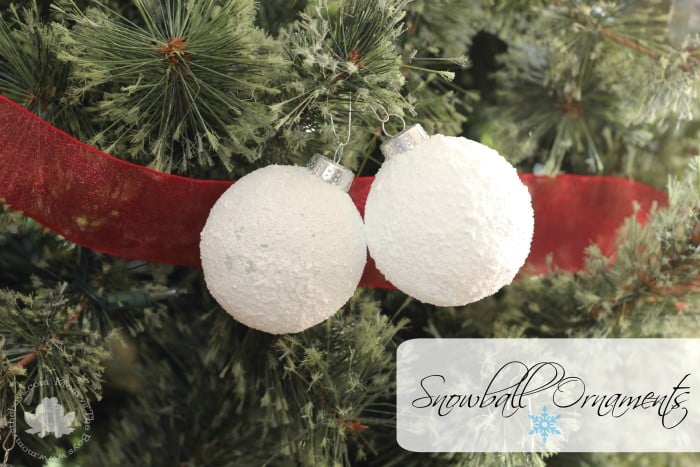 These are very quick and easy to make, and will make a great last minute gift idea that kids can make for their teachers, parents or grandparents.
Give it a pin on pinterest!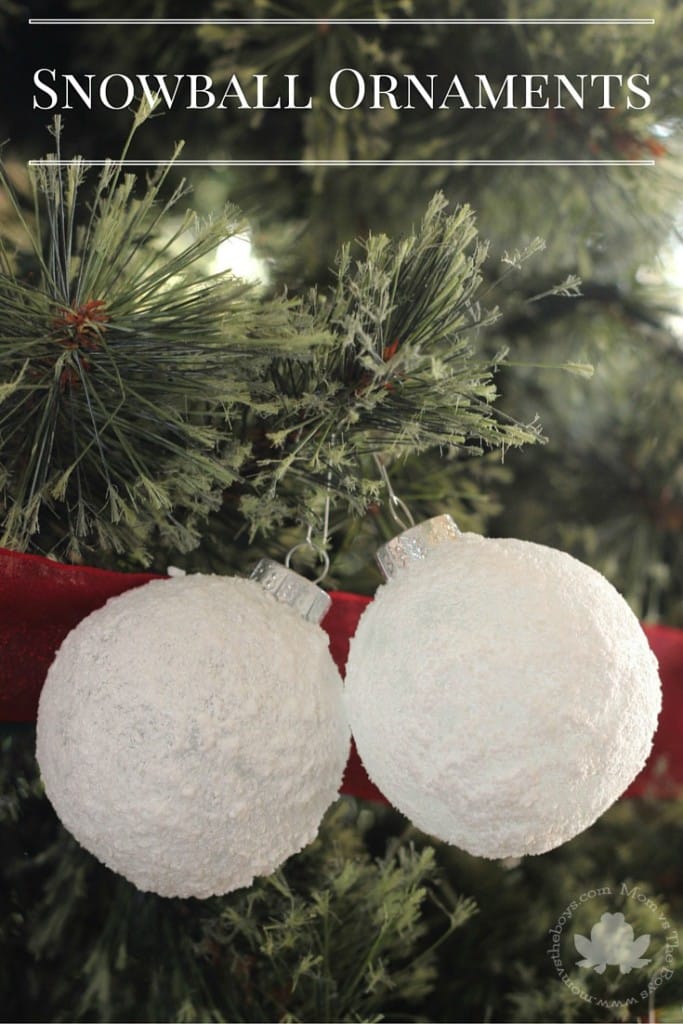 You might also like these Reindeer Thumbprint ornaments