Still need a last minute gift for a friend? I've got you covered!
I've been having a ton of fun this holiday creating the cutest little cards to go with everyone's favourite lip balm- eos! Those pretty round balls of balm have been the inspiration behind these fun gift cards that make crossing people of your list so easy and affordable.
These eos cards are a fun addition to a stocking or a great tag for on top of a gift or if you are just looking for a little token gift to say Happy Holidays, than it's the perfect gift all on it's own. 
Think teachers, bus drivers, babysitters, figure skating coaches, ballet instructors, and of course friends and loved ones. I had one reader make a few for her nieces!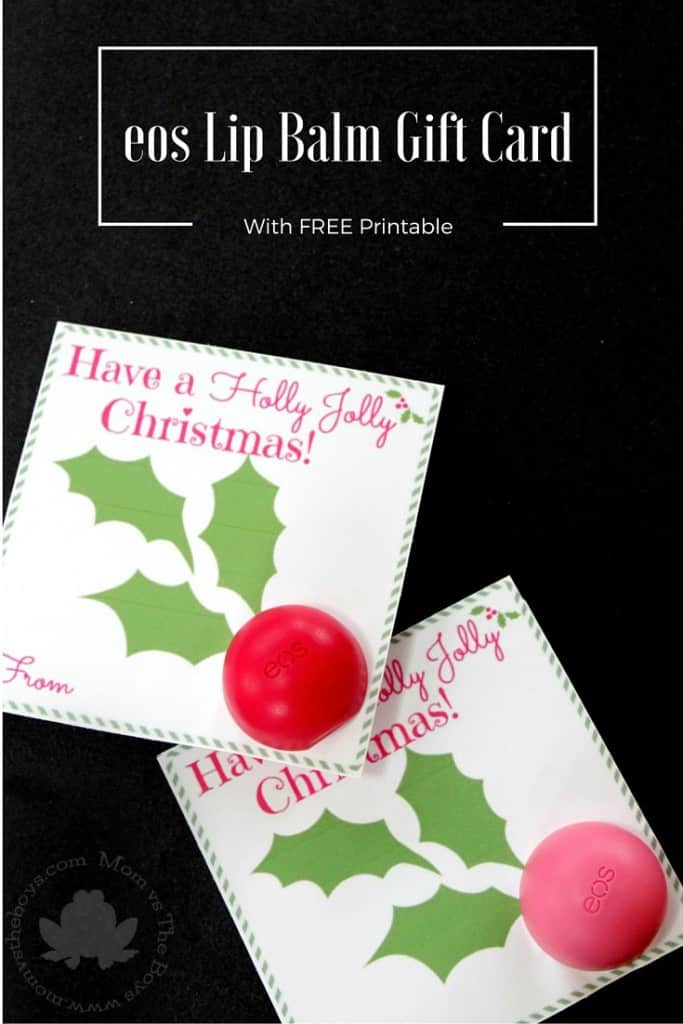 eos Lip Balm Holly Jolly Card
You'll need:
One eos lip balm in a Red or shades of pink
One sheet of white cardstock paper
Scissors or paper cutter
Exacto knife or small scissors
Quality printer 
Printable Holly Jolly Card – choose from one or two cards to a page
Simply download the card printable, I've included a single card and a two card option, 'cause I know you'll want to make lots to share!  Print the card sheet onto a piece of white cardstock (you'll want a stiffer paper than regular printer paper) and trim using scissors or a paper cutter.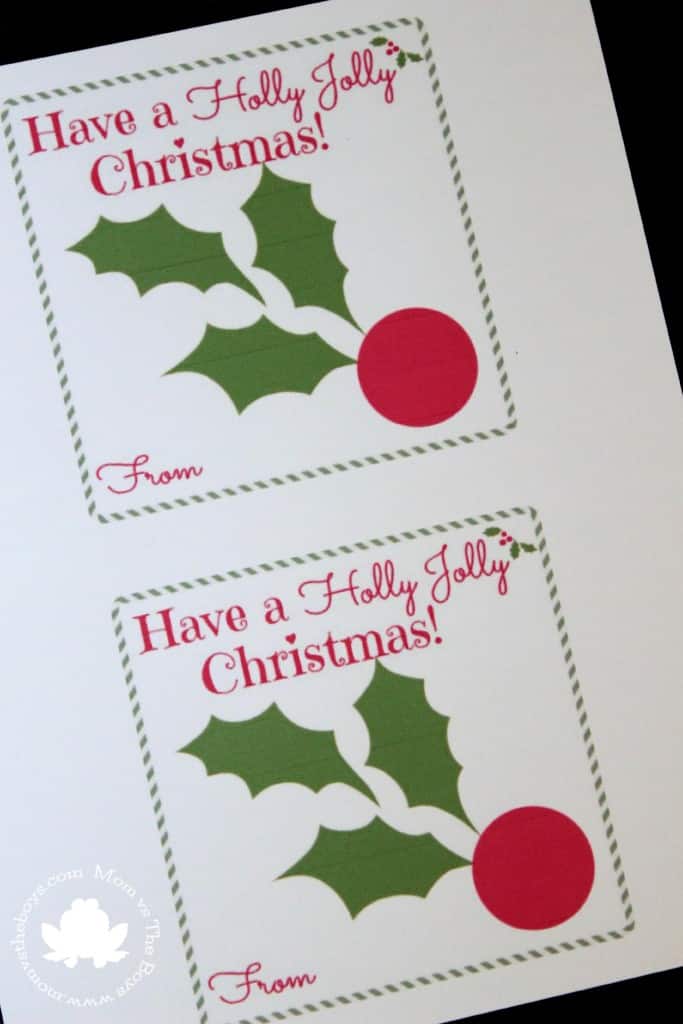 Use an exacto knife or small scissors to cut out the belly in the spot indicated.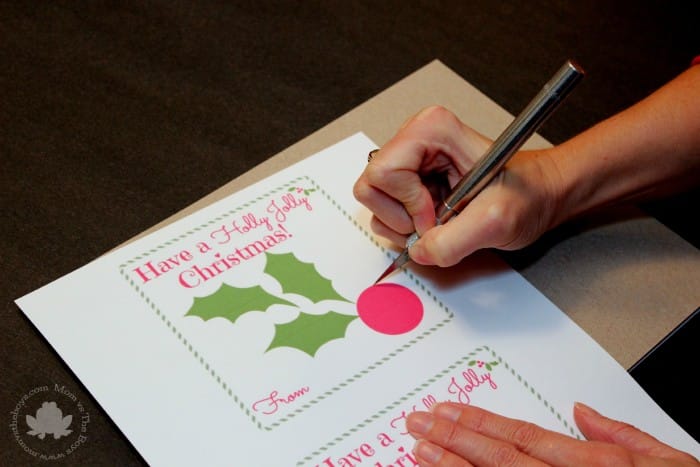 Open your eos package and separate the two parts of the eos balm. I used both Pomegranate Raspberry and Strawberry Sorbet.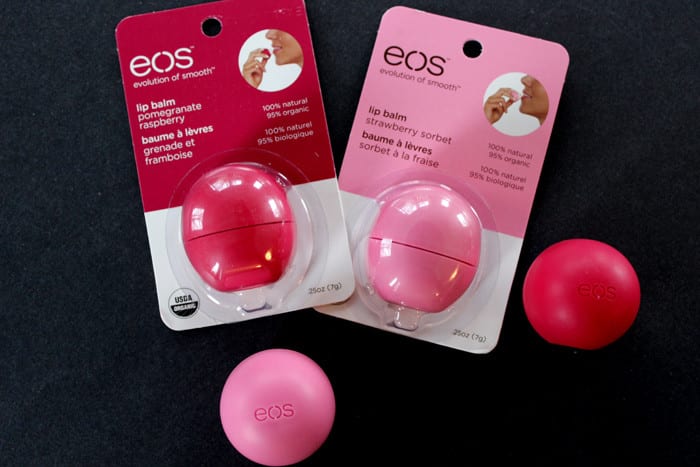 Carefully place the card over the balm and push down so that the threads are exposed. Twist on the top of the lip balm and you are done!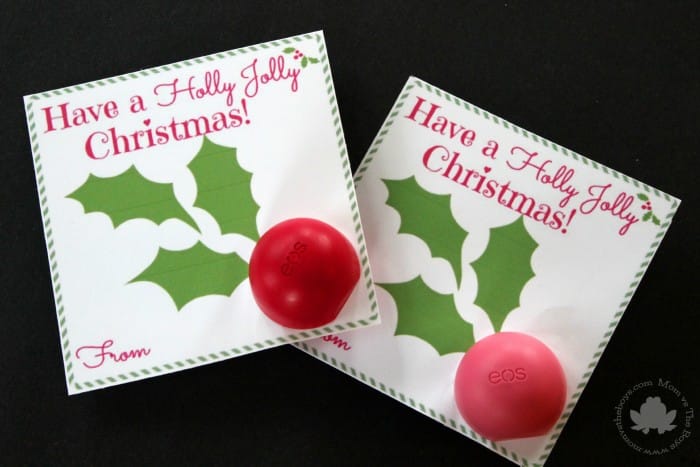 This is a fun way to turn an inexpensive gift into something really fun. An eos balm is about $4-$5 and the printable is free!
Check out my other eos card designs below!