Our Elf on the Shelf arrived back to us safe and sound from the North Pole for another year! Jingles is always fun to have around, he's a good little elf that likes to move around from spot to spot and sometimes brings us treats! It's really exciting to hear the boys each morning as they search the house and try to be the first to spot him!
Here's a few places we found him so far this year
Care for a spot of tea Jingles?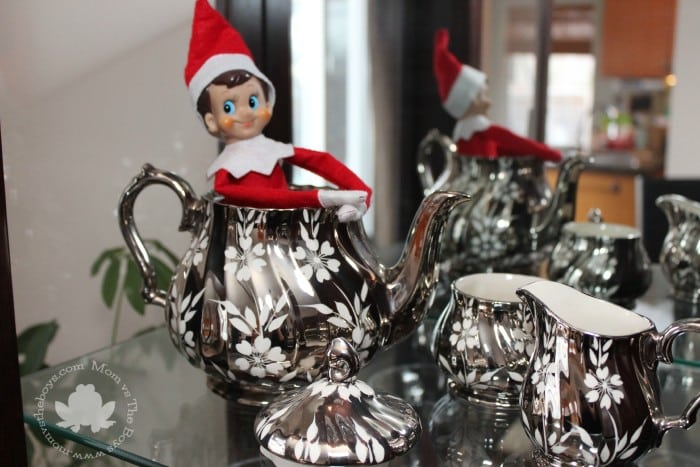 This was a good laugh, Jingles made a copy of himself!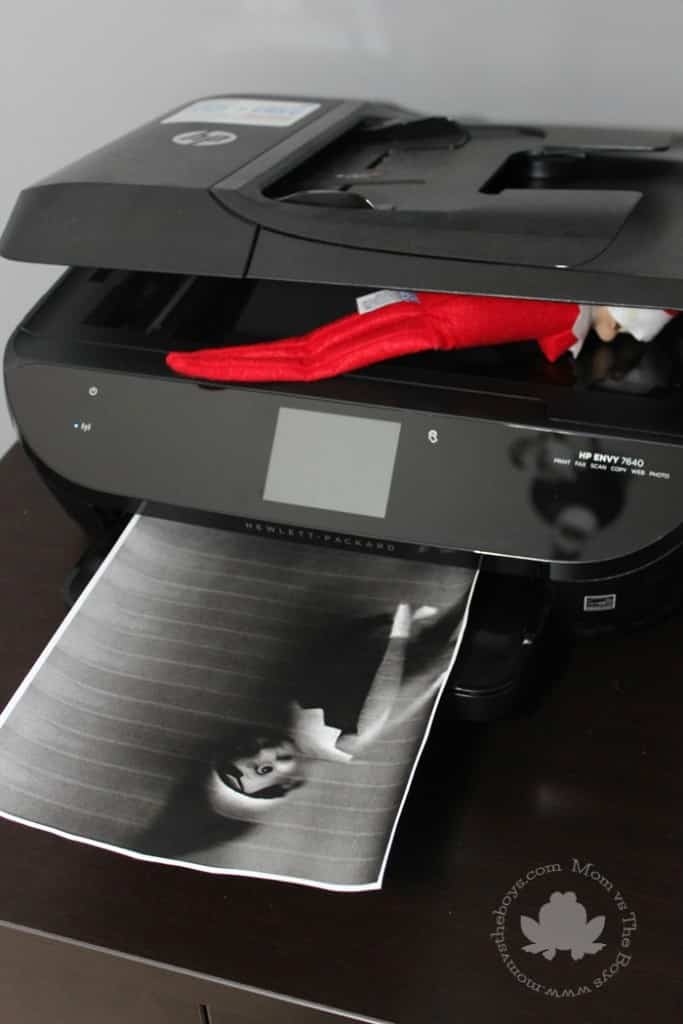 So Jingles made his very own little Christmas tree and even left three presents under the tree for the boys! These little presents are mint chocolate! yum!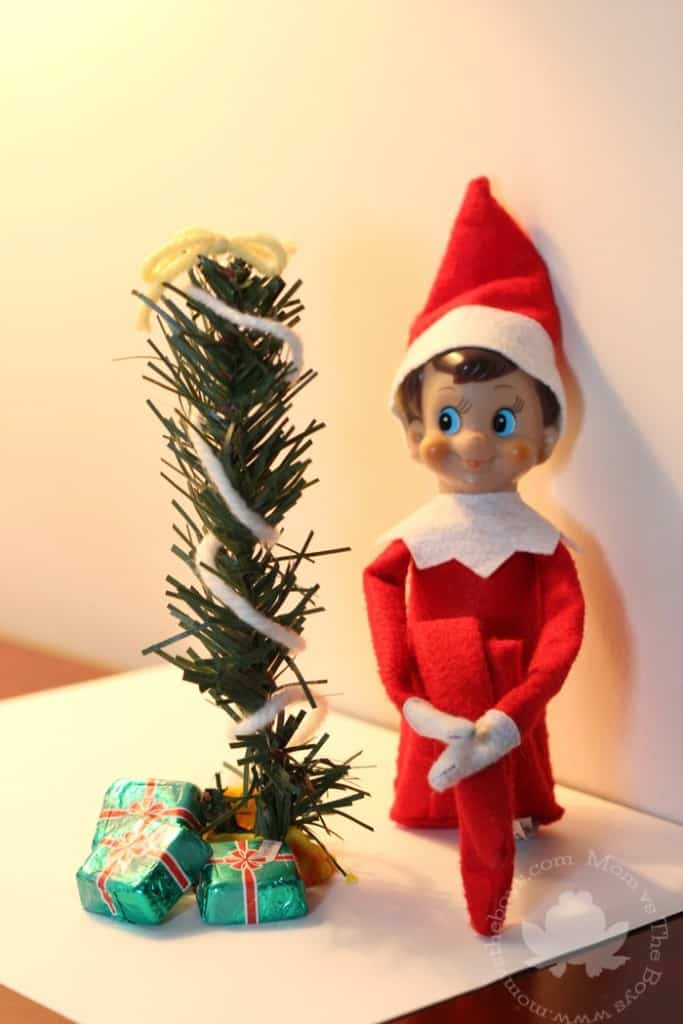 Jingles decided HE should be the tree topper this year!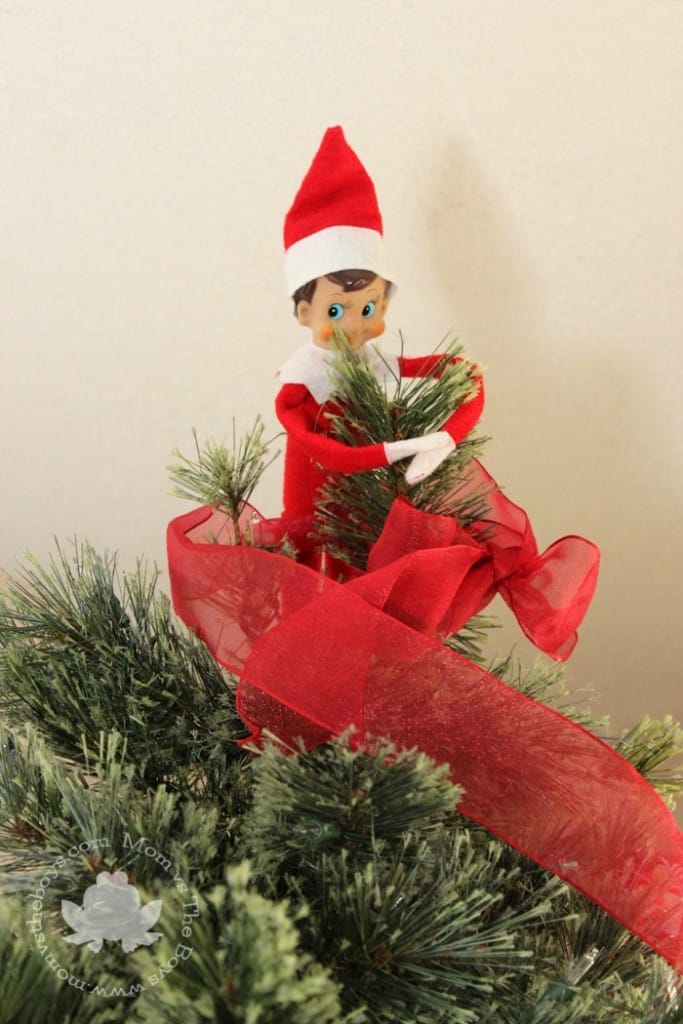 The best days are when Jingles brings us a little treat from the North Pole!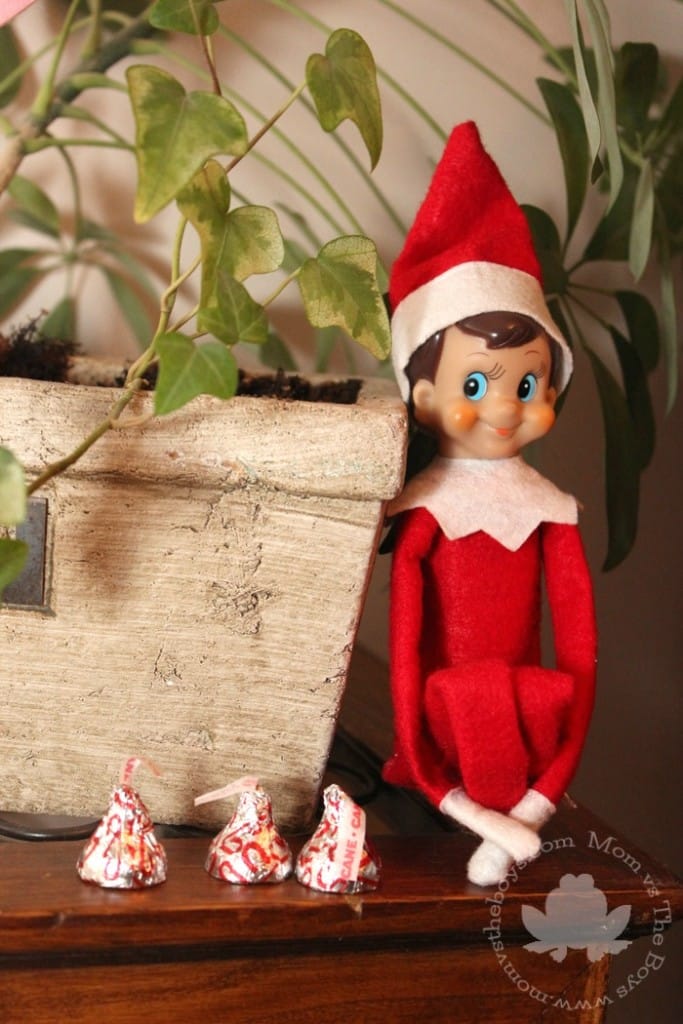 Sniff…we left for the weekend and the poor guy was all alone. I thought he looked sad, the kids were sure he had caught a cold.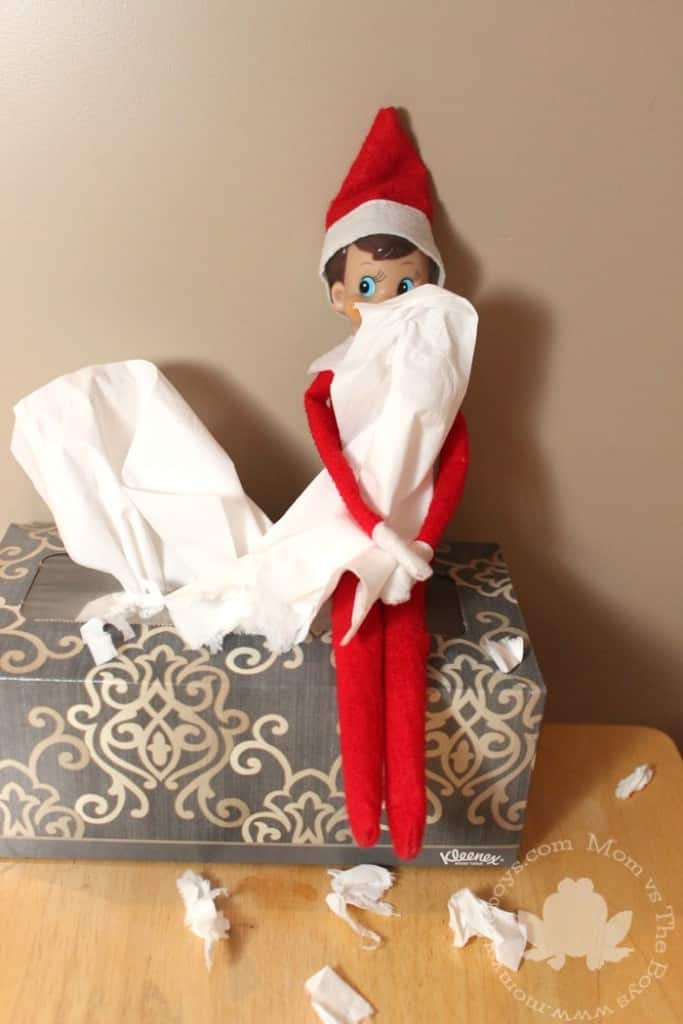 Jingles made his own light garland out of chocolate light bulbs! (you can find these at the bulk barn)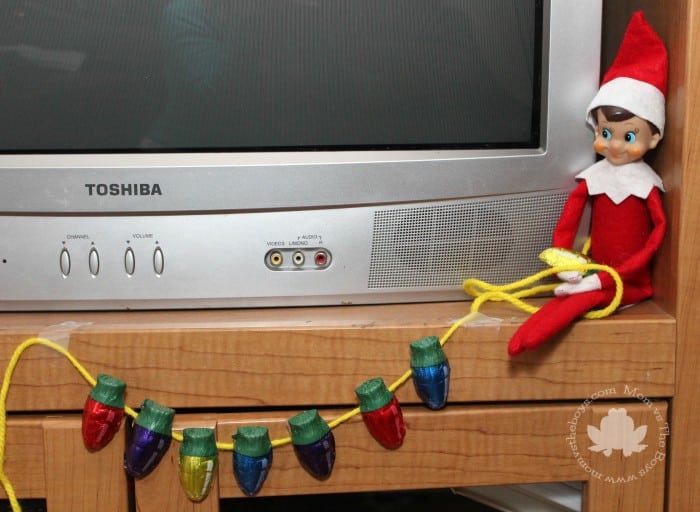 The boys couldn't find Jingles anywhere this morning, until we got in the van to head to school! There was Jingles right on the visor! It's a good thing Jingles is from the North Pole and is used to the cold!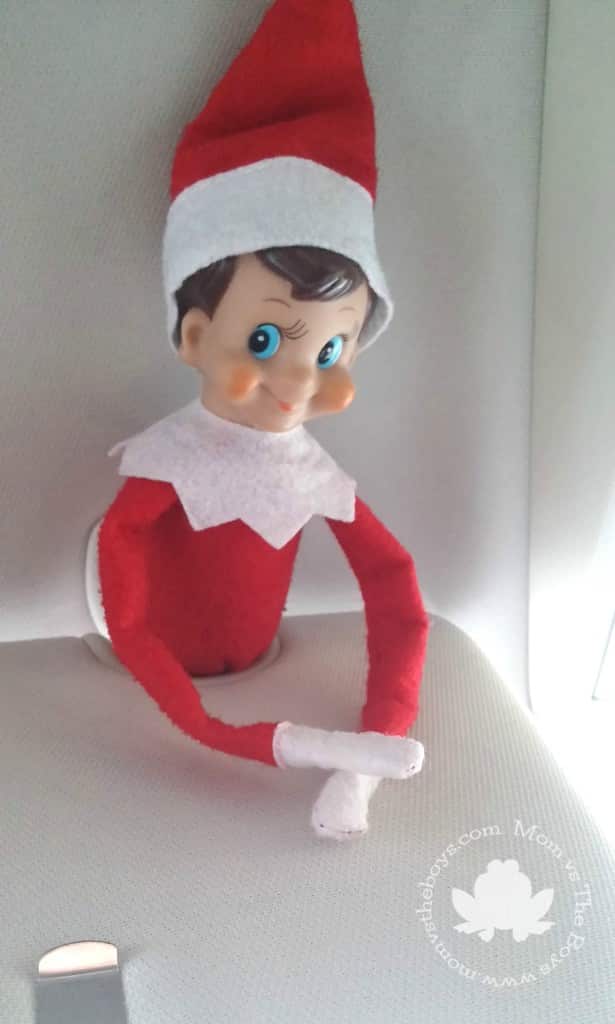 Looks like somebody wants me to pick him up a few things from the store! Too bad they don't take chocolate money!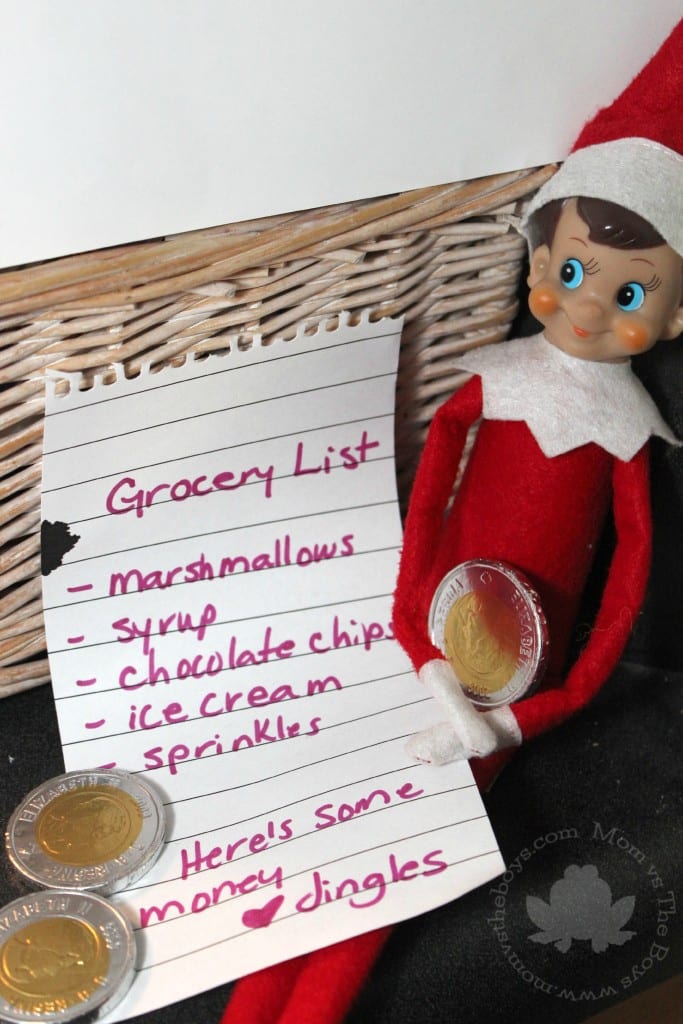 Hope you are having fun with your elf on the shelf this year!
Merry Christmas!
Check out our other Elf on the Shelf Adventure Posts
Christmas 2012 -1
Christmas 2012 -2
Christmas 2012-3
Christmas 2013-1
Christmaas 2014 -1
Christmas 2014-2