My family has a passion for travel, but we also love having a furry member of the family and those two things don't often mix. Our previous dog Riley often spent time at our local kennel and our hearts literally broke a little leaving her there each time. Our newest addition to the family is a Mini Australian Shepherd puppy, and I knew we had to find a way for us to take a holiday together, with every member of our family.
Viamede doesn't just allow pets, they welcome them!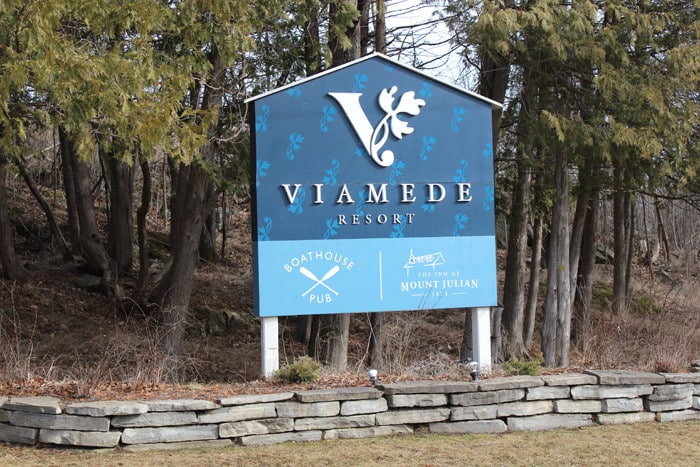 I was beyond excited to discover that Viamede Resort on Stoney Lake, goes above and beyond for our four legged friends. Most of the other places I found, called themselves pet friendly, but then added a fee to your stay and a laundry list of restrictions and rules to follow. That doesn't sound very friendly does it? At Viamede you'll find none of that, in fact, when I was checking in I reminded the staff we had brought our pup with us and asked her if there was anything we needed to know, and she said "nope, just enjoy your stay!"
When travelling with a large family, space is always a big concern. I've stayed in plenty of accommodations where you could barely walk around the bed let alone set up a dog crate, so we breathed a huge sigh of relief when we opened our cottage door at Mount Julian Cottage #431. The two bedroom unit is quite spacious and had plenty of room to move around and set up Oakley's dog bed and dishes. The Master Bedroom had lots of extra floor space to pop up a crate and still be out of the way. He felt right at home.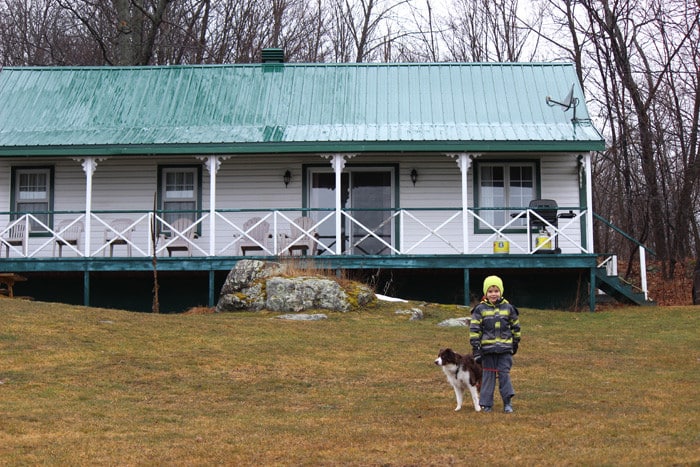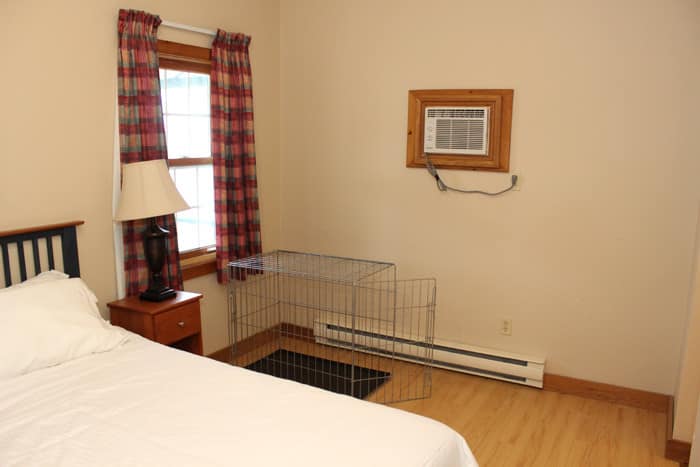 So now that we'd found the perfect accommodations for our family, of course we planned on frolicking in the woods all day together. Viamede has 6km of marked walking/hiking trails and 165km of wooded land to explore. We were ready to conquer Mount Julian! Mother Nature had other plans, she's so moody in the Spring isn't she? We were met with a cold windy rain for most of our stay and Oakley compromised by spending his day snuggled up by the fire place instead.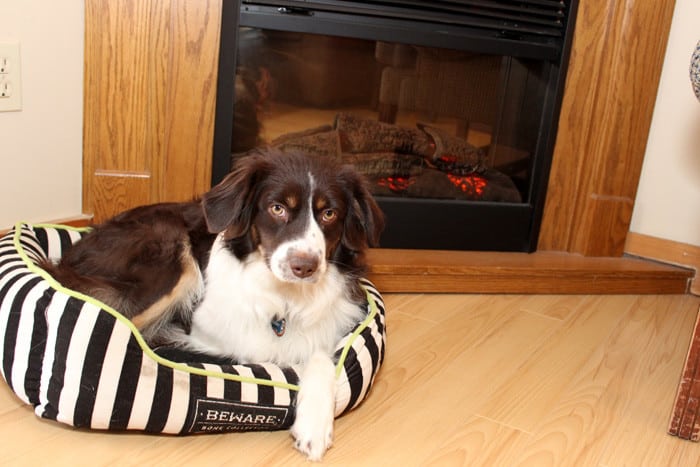 Okay, Oakley enough of the warm naps, let's go play! Never having to ask Oakley twice to go for a run, we decided to brave the weather and go exploring! In addition to the hiking trails and forest, Viamede Resort also offers fur-guests a shaded, fully enclosed, off leash park to run to their hearts content! Oakley much prefers to be off leash and wasted no time being still while we were there! He could run all day!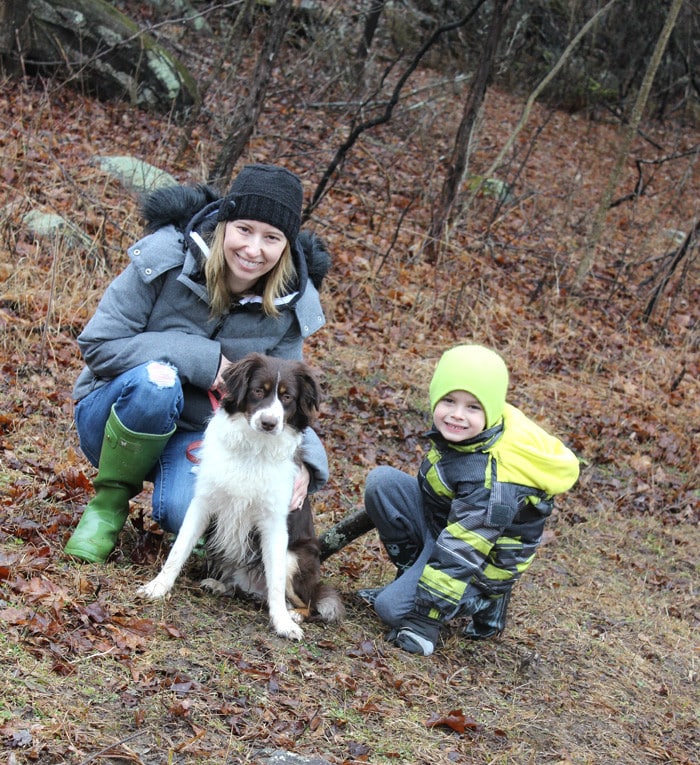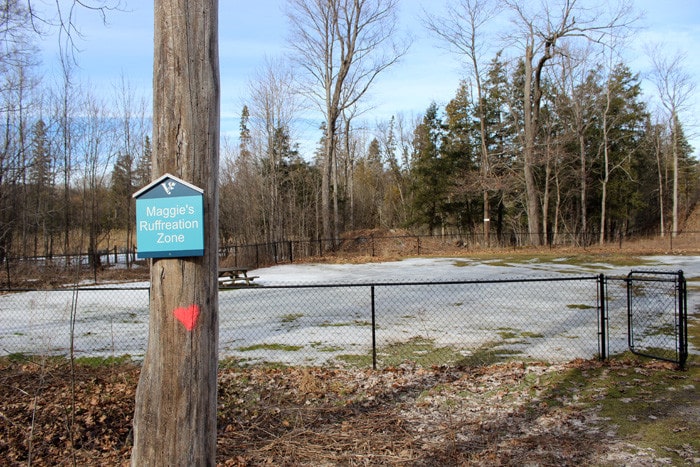 It was also really nice to see a place where your pets can go for a swim. In hot weather it's so important to give dogs a place to cool off! Toby's watering hole is just the spot!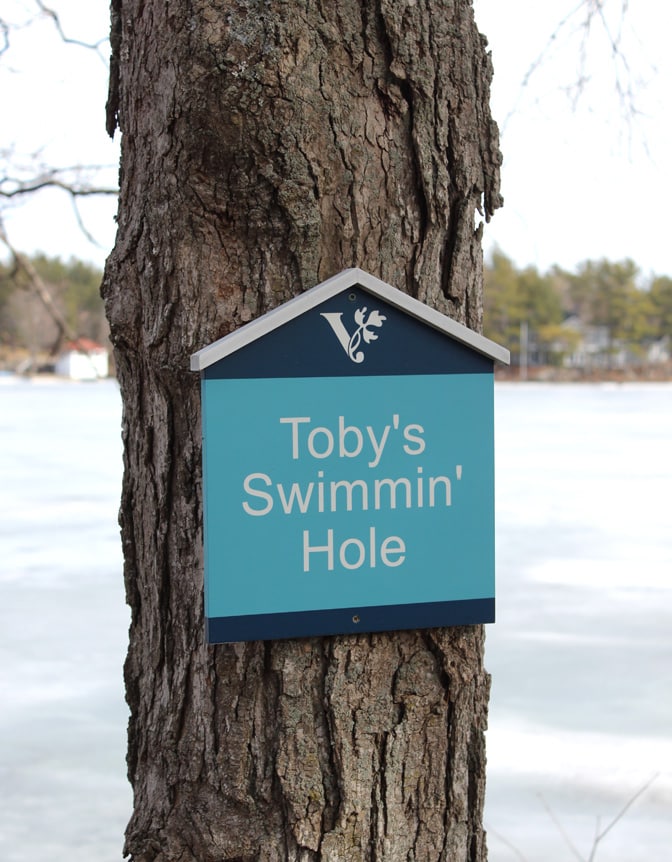 Despite the dreary weather, Oakley had every dog's dream vacation at Viamede Resort and much like the boys, he's begging us to go back this summer! 
Viamede Pet-Friendly Guarantee
Feel free to roam our grounds and 6 km of gorgeous walking trails.

Enjoy free access to our natural, shady, and fully-enclosed off-leash dog park.

If you forget your dog beds, treats, doggy bags, leash or food dish, give us a bit of notice and we'll provide you with items from our secret stash.

A donation in your dog's honour made to the Maggy Fund in support of Golden Rescue. Viamede donates $10 ($20 if your dog is a Golden Retriever!) to bring over injured dogs from Istanbul and pay for vet care.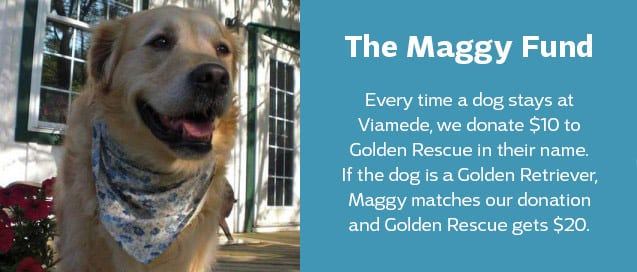 Viamede Resort is quite possibly the most pet friendly resort you'll find!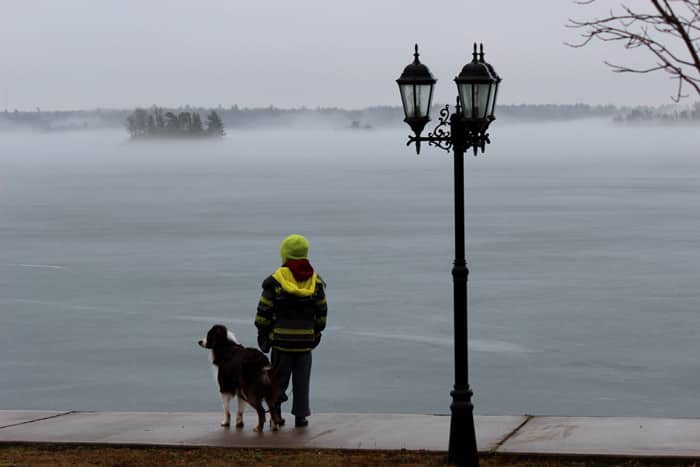 Visit the Viamede Resort website for more information on your stay, and follow along with them on Twitter @viamede, Facebook and Instagram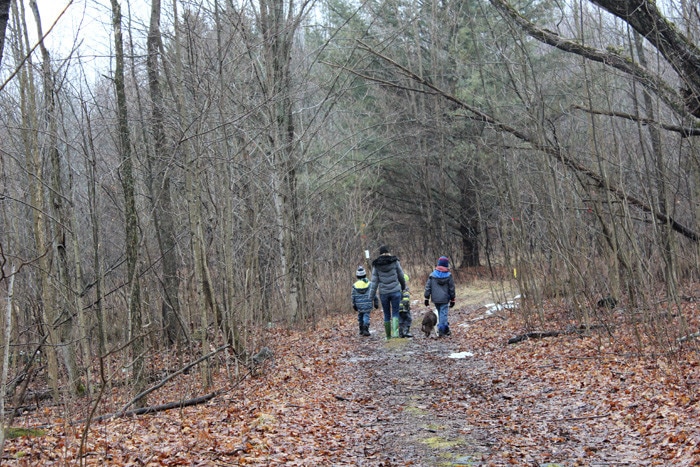 disclosure: We received a complimentary stay with Viamede Resort, however, all opinions expressed are honest and my own.