It's become a bit of a tradition for our family to kick off the new year with a winter hike. On new years day we like to pick a trail and set out together to enjoy the snow and ring in a new year with some fresh air and exercise. I haven't always liked winter, there were plenty of years I preferred to stay inside bundled up under blankets, but come on, being Canadian we would miss a lot of living if we hibernated through the cold months right? The key to enjoying the outdoors is to make sure you are dressed properly for the weather, which is true all year round, but especially in the winter. It's important for the whole family to stay warm and protected from their heads to their toes!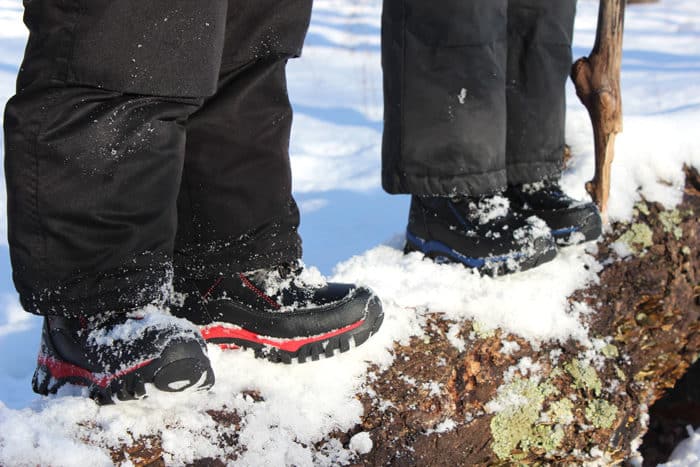 When it comes to boot shopping for the boys I look for warmth and durability. You probably already love Skechers for their lightweight and comfy shoes, but did you also know that they carry a line of kids boots as well? This year my younger boys are sporting the Skechers Arktic Boot that comes trimmed in both red and blue.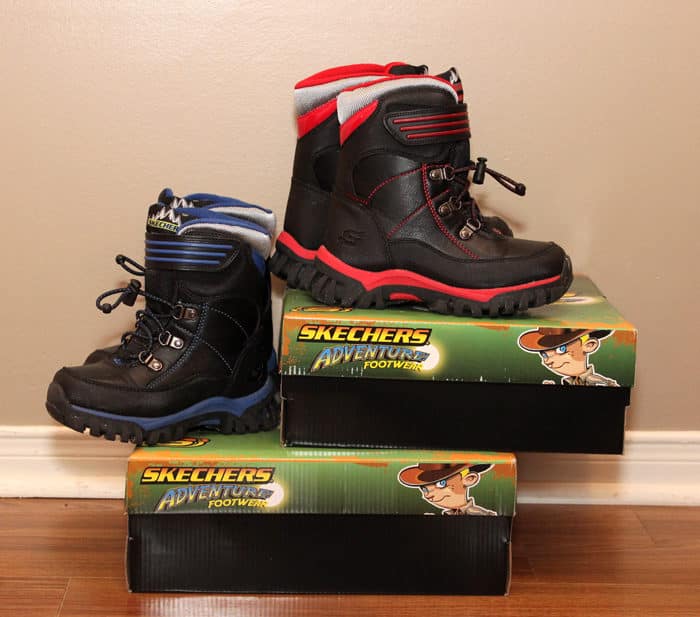 My husband and I were both pretty impressed with this boot right away. We could instantly tell that it was a solid boot and has an amazing bottom tread for ice and snow. The Arktic also has these great features
Water resistant 
Durable toe and heel bumper overlays
Laced front panel with cinch lock for secure fit
Soft insulated boot lining
Plus, they are temperature rated to -22 F / -30 C for an added bonus!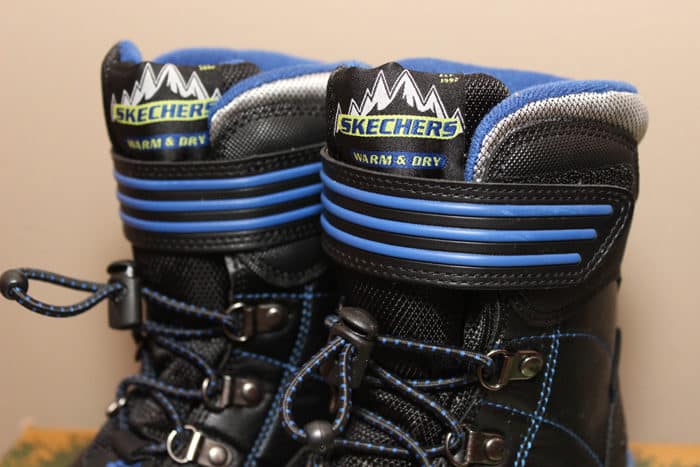 The kids spend a lot of time outside so keeping their little toes warm and dry is so important. They've been wearing the Skechers boots for a couple of weeks now and I have already noticed how much drier their feet are when they come in from outside, especially after a day at school. No more wet socks leaving foot prints across my floor! But more importantly, I like knowing they are comfortable throughout the day.