My wardrobe changes considerably with the weather, from dresses and sandals in the summer to scarfs and toques in the winter, but one thing I've noticed with my husband is very little changes for him from season to season. My husband works in an air conditioned office where semi formal attire is the rule so whether it be hot temps or cool you can usually find him in dress pants and button up shirts. 
So how does one mix up their wardrobe when the staples stay the same? For my husband, it's usually layering on a sweater or even adding in a sports coat and most recently he's even changed his accessories to a Jord wood watch.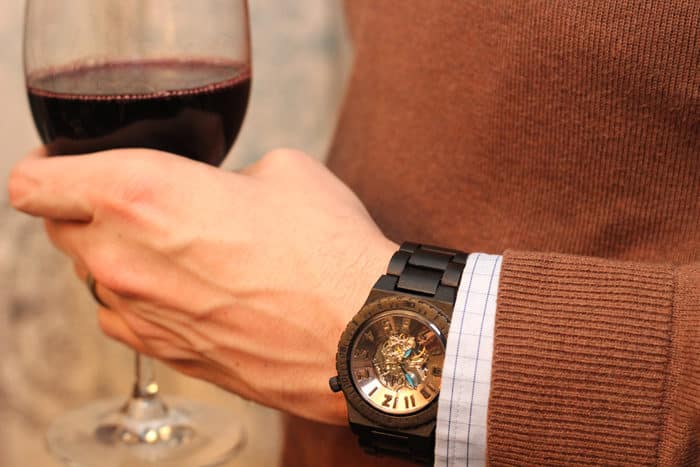 Jord designs a line of men's wood watches and they are gorgeous! Each watch is crafted from your choice of wood and there is a large selection ranging from a common walnut or maple to more exotic options like golden camphor. My husband choose this beautiful Dover design featuring a dark ebony wood with light copper face and pop of teal colour on the hands. It looked nice when we selected it from the Jord website but we were even more impressed when it arrived and we got a first look at it in person.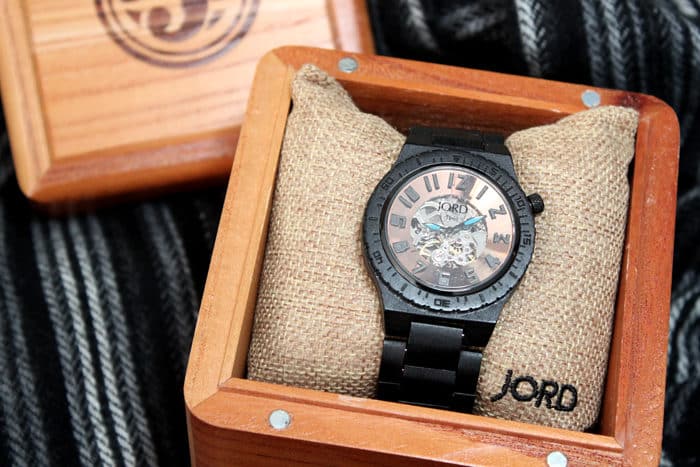 Jord watches come perfectly packaged in a handsome wooden box complete with a small tube of finishing oil to care for your new watch. You can smell the lovely scent of the wood and we were both surprised how light it was despite it having a heavy look. 
The value of a watch is not in being able to tell how much time has passed, but in being aware of the need to make that time count.
What's fascinating about this watch in particular is the ability to see the moving parts of the watch in the centre of the watch face. Being an engineer, this definitely shows off my husband's unique style and personality. For an even better peek at the gears that make this watch tick, just turn the watch over for view from the back of the watch as well.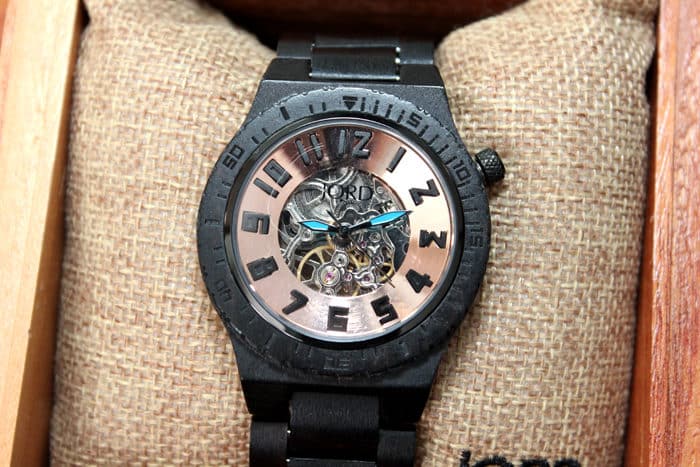 The dark wood of the ebony provides a rich warmth to a winter wardrobe and besides looking stylish, it also is a bit of a conversation piece.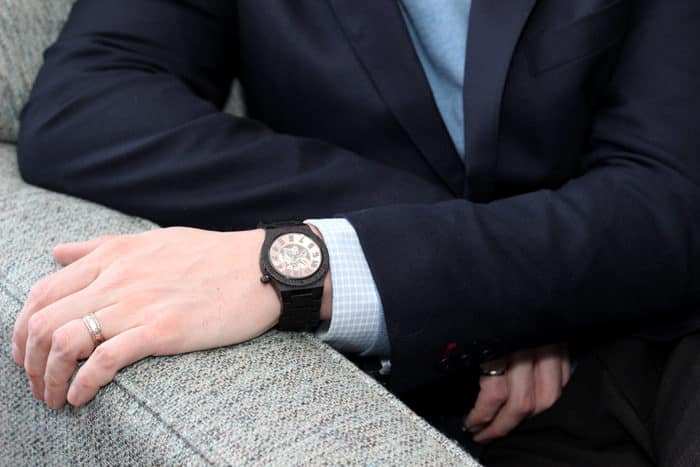 Now that my husband has this beautiful time piece, it has left me just a wee bit jealous and I've been on the Jord website myself looking at all the pretty ladies watches as well!
Click HERE For a chance to win a $100 gift code, and just for entering you will also be sent a $25 gift code! Ends Soon! Feb 26th at 11:59pm, giveaway is run by Jord.

Luxury Wooden Watch