Why did the shark cross the great barrier reef?
To get to the other TIDE
Ahhh who doesn't love a good kid joke right? Last week, my son brought home an info sheet from school letting us parents know that the end of the year was fast approaching (yay? groan? mixed emotions here) and the class was going to start fundraising for the end of the year trip. The majority of the fundraising is coming from 3 bake sales over the next few months and I kind of got a little excited. Yeah, I know, I'm one of those parents. I actually really like baking up stuff to send in to the school bake sales. All three of my boys plus their dad have birthdays within 10 days of each other, so most of my fun baking happens then, and because they are all on top of each other it actually turns into stress baking because it's all too much at once. Bake sales are fun because we get to make creative little cupcakes during other parts of the year!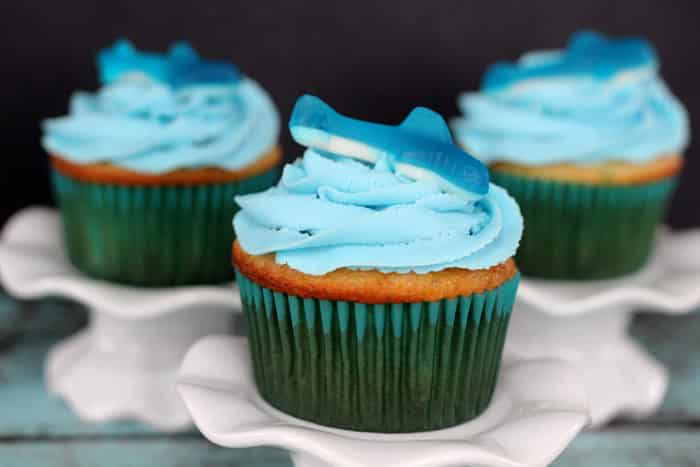 I actually went into the bulk food store with an idea in mind, but it turns out they didn't have what I needed. So we just roamed the store blind trying to think up a new idea. Unfortunately, though it was only February the candy section was maxed out on Easter treats. Easter is mid April people!!! Let's not rush things! With not a lot to choose from we landed on these cute little shark gummies and decided to give them a go. Sharks are one of son's absolute favourites anyway.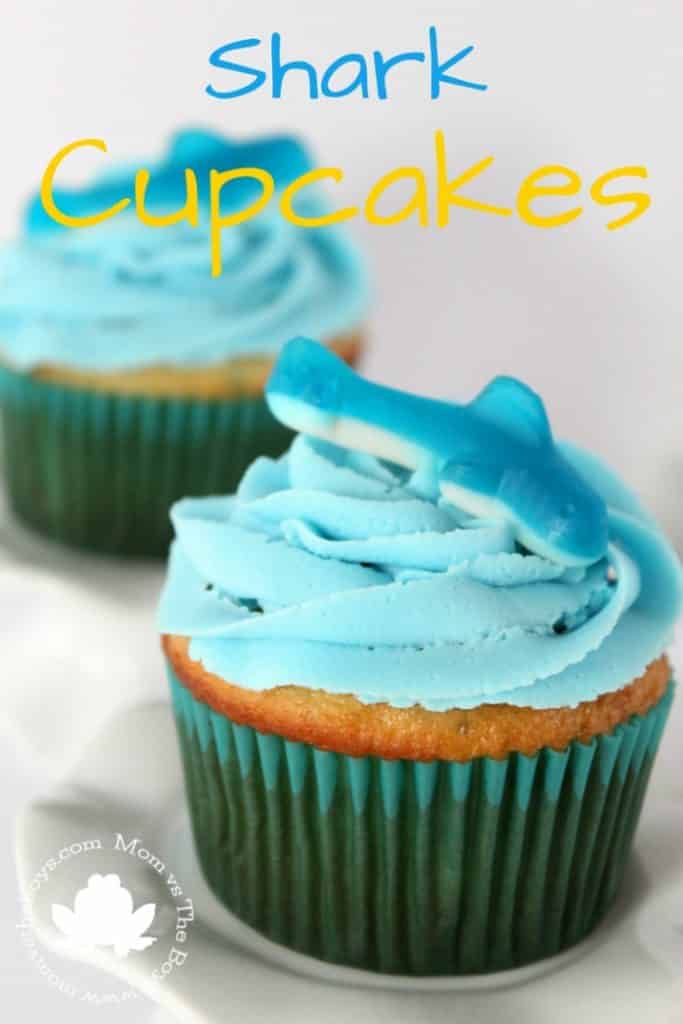 Shark Cupcakes
You'll Need
Cupcakes 
Buttercream icing
Blue food colouring
Piping bag and Wilton 2D tip
Shark gummy candy
Putting Them Together
Use any flavour of cupcake you like, I used rainbow chip and left it as is but a hint of blue food colouring in the batter would be awesome for the 'water' look too if you wanted to go that route. 
Tint your icing a light blue, don't go too dark or your sharks won't stand out. Using the piping bag and Wilton 2D tip, pipe on a swirl of the blue buttercream icing to look like waves. It's the same technique as a rose but you can go looser and a little messier.
Top each cupcake with a shark gummy. I found mine at the Bulk Barn.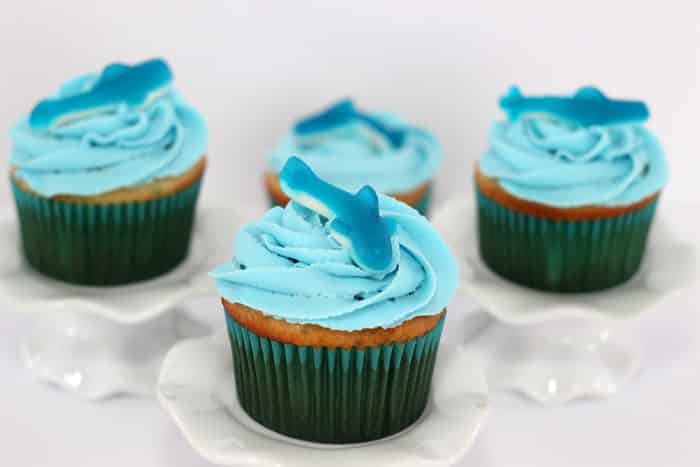 What is a sharks favorite kinda sandwich
Peanut butter and jellyfish!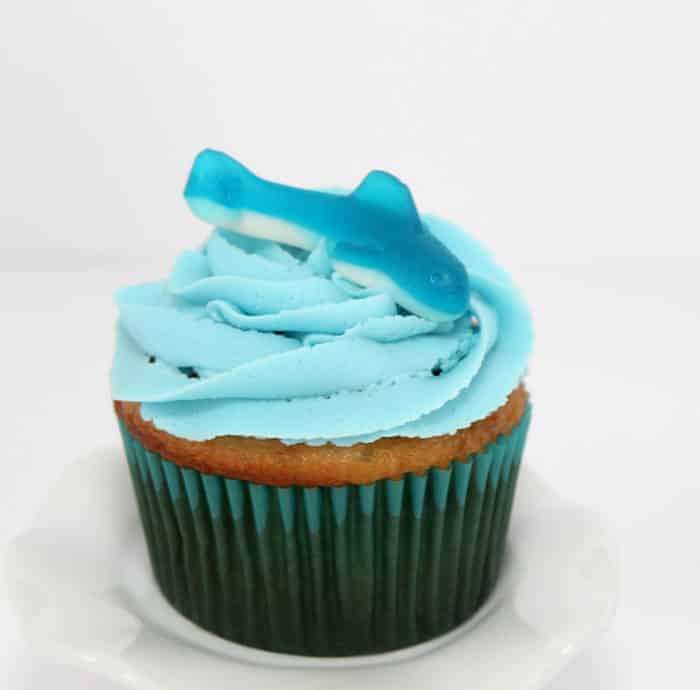 Who gives sharks presents on Christmas?
Santa Jaws!