Disclosure: this post was brought to you in partnership with  Church and Dwight
Halloween horrors aren't just reserved for haunted houses. From finding the perfect costume for your little one to convincing the kids that the Switch Witch really does exist, Halloween can be a frightful time of year for any parent! But with these tricks up your sleeve, this spooky time of year will be so much more of a treat.
Start by avoiding the costume craze
Remember the good old days when our mom's made our costumes by hand? I'm in no way suggesting we go back to that but, you can forego the overpriced costumes and consider finding a second-hand costume or creating your own from scratch using pieces from thrift shops or stuff you may have stored away. It's an inexpensive and fun way for you and your child to create a costume together. Just don't forget to wash them before you wear them. Whether it's second-hand pieces or just old clothes, you want to have them looking and smelling like new.
My brother and I rockin' the 80's Halloween scene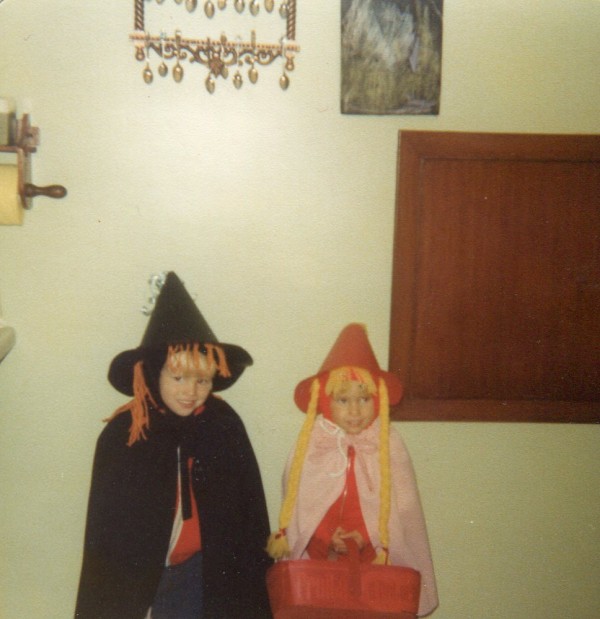 I suggest using Arm & Hammer Plus OxiClean Power Paks in Fresh Scent. The freshening and deodorizing properties of Arm & Hammer detergent, combined with the stain-fighting power of OxiClean, will bring your used clothes back from the dead (pun intended!).
Pro tip: If you're looking for costume inspiration, Pinterest is a great resource with plenty of spook-tacular ideas to get you and your family in the spirit, ranging from easy to elaborate.
Don't want your kids binging on sweets? Enter the Switch Witch
The Switch Witch is a magical witch who will trade your kiddo a toy for their candy haul. Since the Switch Witch comes on November 1, it still gives your kids time to enjoy some of their sugary treats. On one condition – they must brush their teeth! It's a great option for kids with allergies who can't eat most of their candy anyway or just for parents who don't want the junk in the house. Do a quick pinterest search and you will find a number of different options, like this free poem printable from Twitchettes.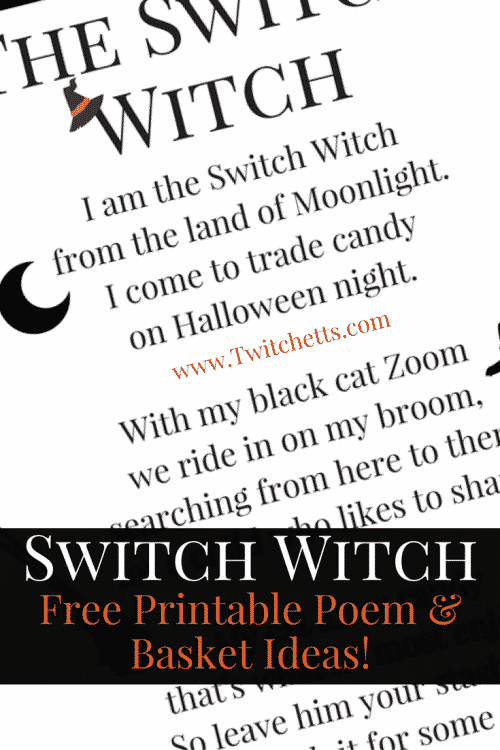 Speaking of sugary treats, now's a good time to remind you that according to the Canadian Dental Association, children should be thoroughly brushing their teeth twice a day for two to three minutes each time, once in the morning and before bedtime to get rid of anygerms and sugars that cause cavities. As you can imagine, this is especially important after eating so many sugary treats.
Pro tip: Get your kids excited about their oral care routine by coordinating their brush and toothpaste with some of their favourite cartoon characters like Orajel PAW Patrol or My Little Pony Anticavity Fluoride Toothpaste and Manual Toothbrush. Try sneaking in one of these special toothbrushes while you're handing out candy – it's a fun treat for kids and parents will thank you!
What are some of your favourite Halloween tips, tricks or treats? Share them with us!