Products mentioned in this post were provided for reviewing purposes, all opinions expressed belong to Mom vs the Boys

Since the 1940's little boys around the globe have been playing with army soldier toys. Our dads would have played with buckets of tiny green soldiers, my husband had an enviable G.I. Joe collection and today's boys now have Awesome Little Green Men to collect and take to battle.
There are over 100 Awesome Little Green Men to collect including, common Infantrymen, rare Special Forces & Vehicles and ultra rare Generals. And don't let the name "Little Green Men" fool you, there are girls in these troops too!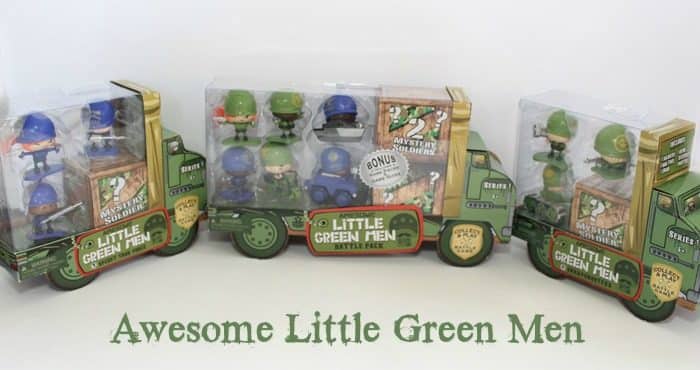 Which troop will you be part of? The Green Army or the Blue Battalion?
More than just collectible figures to trade with friends, The two opposing troops can face off in game play as well! Find the full game rules here.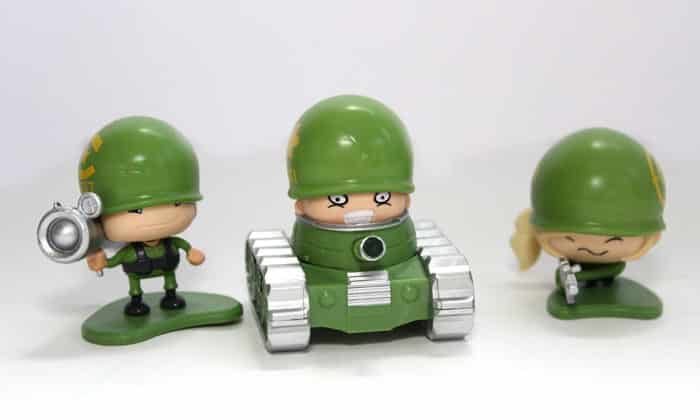 Awesome Little Green Men come in 3 Sets
The largest is a Awesome Little Green Men Deluxe Battle Pack 
Each pack comes with 8 figures (2 blind), 8 dog tags, 2 chains, and a collector's poster. Price: $34.99 – $39.99
Also available is the Awesome Little Green Men Green Army Starter Pack or the Blue Battalion Starter Pack
Each Starter Pack comes with 4 figures (1 blind), 4 dog tags, 1 chain and a collector's poster. Price: $17.99 – $19.99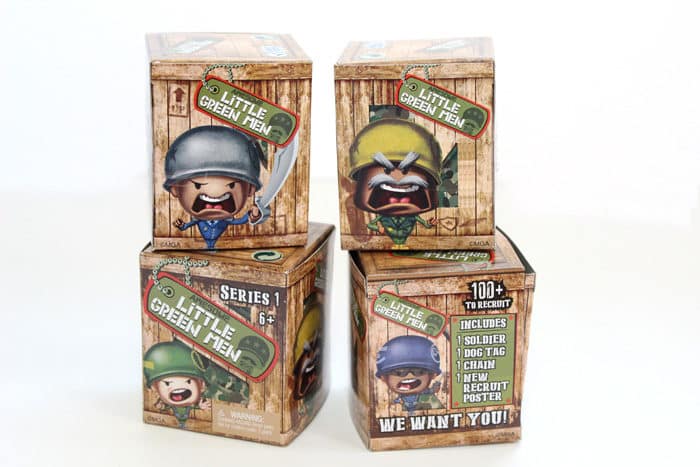 Blind Boxes are all the rage and kids will love finding Awesome Little Green Men Blind Boxes in their stockings this Christmas. Each blind box includes 1 soldier, 1 dog tag with chain and a new recruit poster. Blind boxes range in price from $4.99 – $5.95.
Look for Awesome Little Green Men at  Toys "R" Us, Indigo, and other major Canadian retailers. Learn more at from the Little Green Men website.