This boymom gift guide contains affiliate links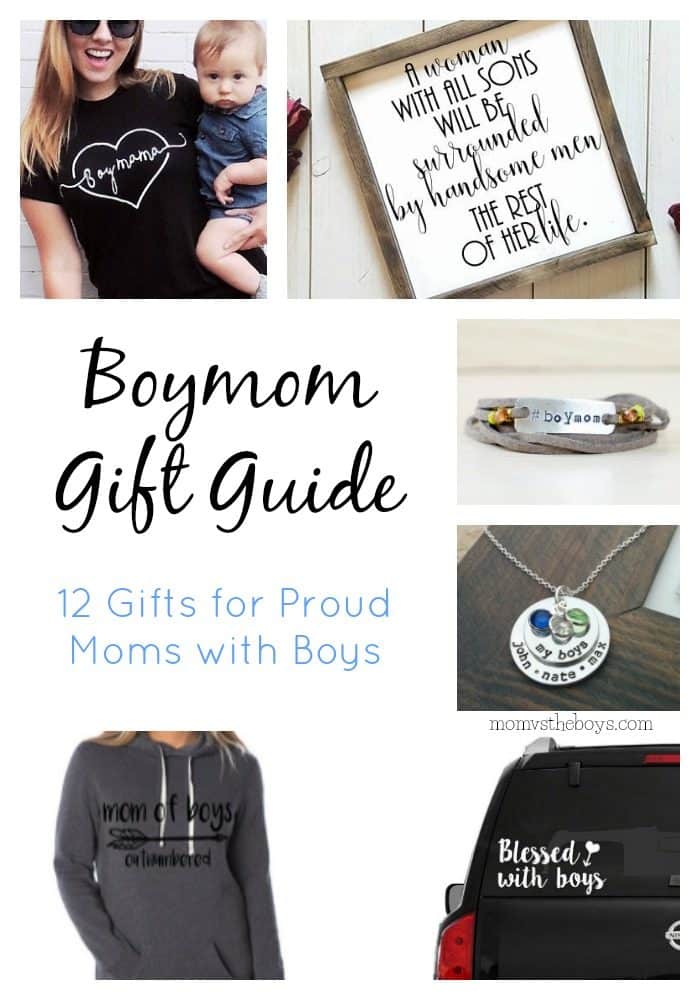 Whether you're shopping for your favourite boymom or you are a mom with boys building your own holiday wish list, I've rounded up some of the best gift ideas for you! From tees and hoodies to wine glasses and tumblers, showing off your love for your boys has never looked better. Hope some of my suggestions inspire you this holiday!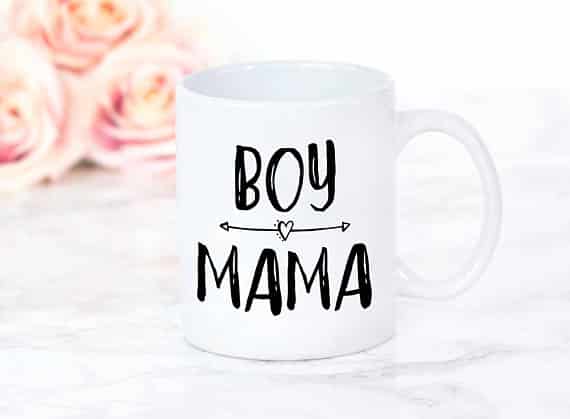 Boy Mama Mug – $17 cdn
No mom can be woken up at the crack of dawn on Christmas morning without a little coffee in her cup, this Boy Mama cup will remind you that it's all worth it!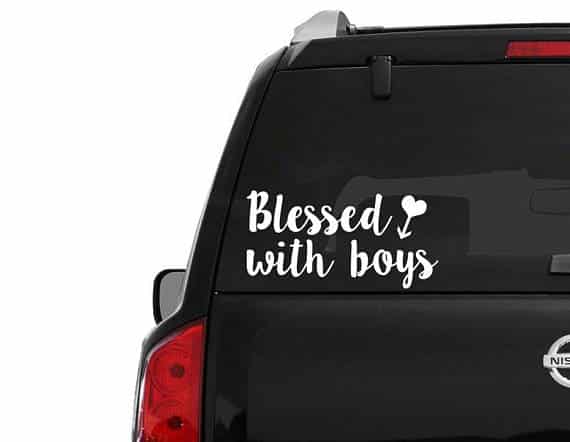 Blessed with Boys Car Decal – $4-$7 depending on size
Proud carpooling boymoms can ride in style with the Blessed with Boys car window decal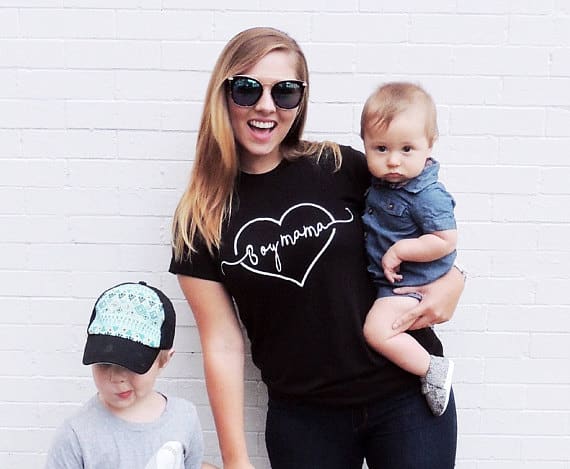 Boymama Tee – $29 cdn
Loud and proud BoyMama's will love this tee! Lots of print colours available.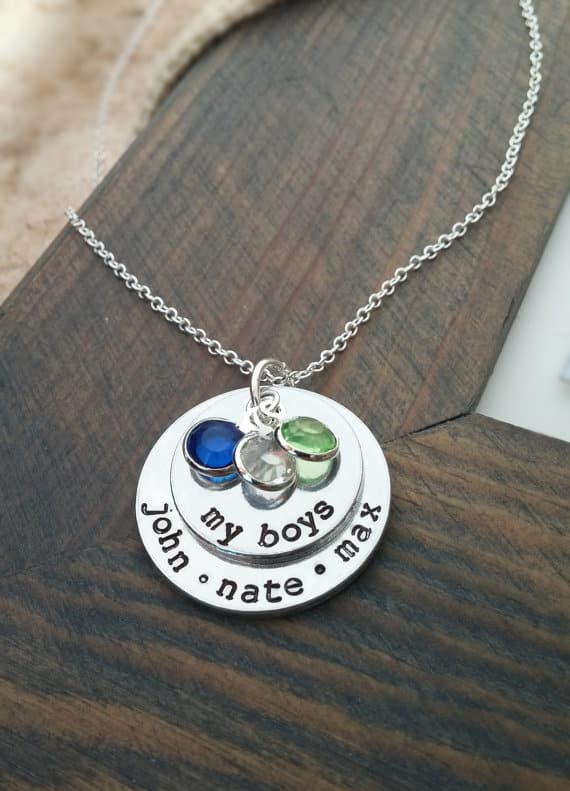 Custom Boymom Necklace – $43
This personalized necklace with the names and birthstone colours of your little men is a special gift for any boymom.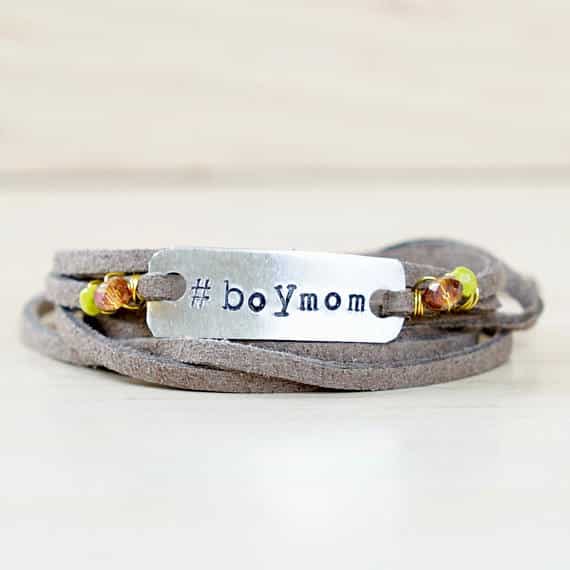 Boymom Bracelet – $27 cdn
This handstamped wrap bracelet is a little earthy and rustic just like our rough and tumble boys!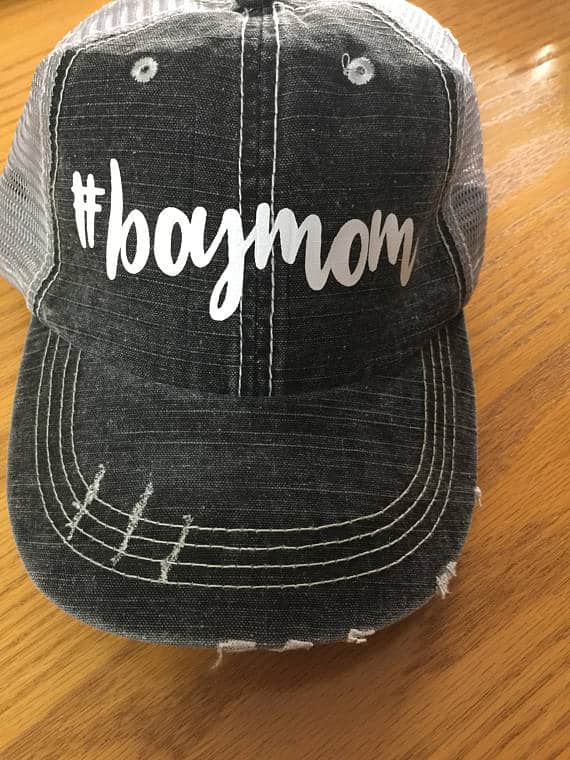 Boymom Hat – $17 cdn
Bad hair day? No problem! The distressed boymom hat has you covered – literally!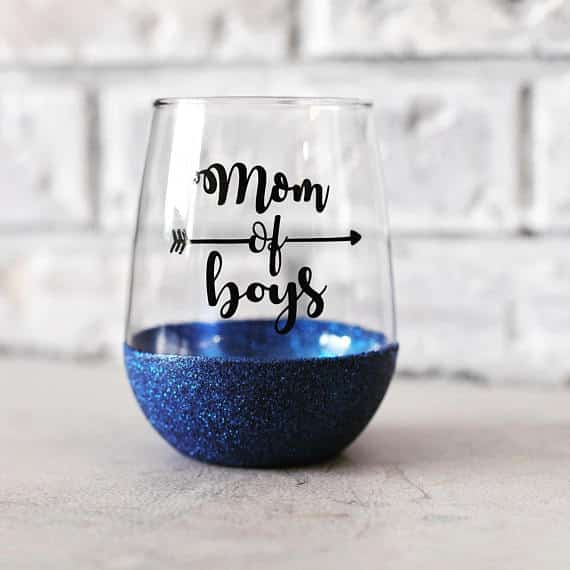 Mom of Boys Stemless Wine Glass – $19 cdn
Wine. Because Boys. Plus I'm digging the blue sparkles.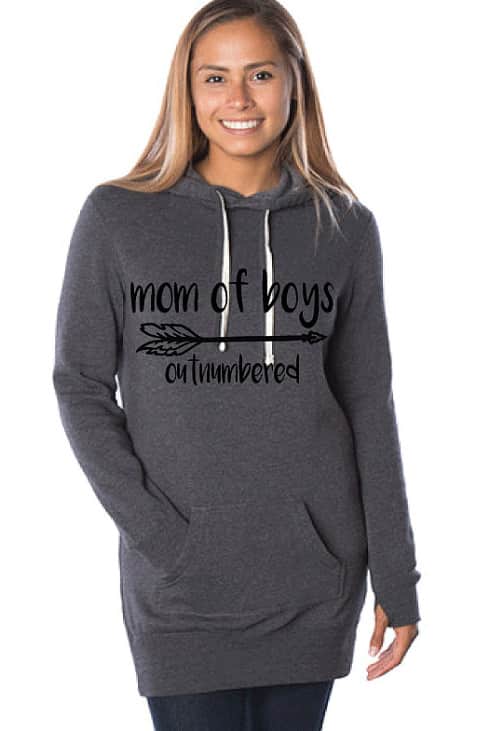 Mom of Boys – Outnumbered Hooded Sweatshirt – $47
Baby it's cold outside! Moms of multiple boys will keep warm in this hoodie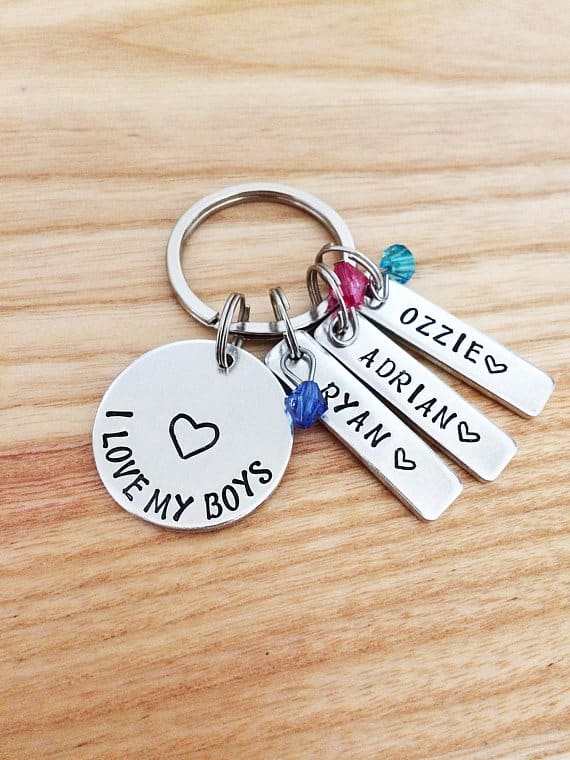 I Love My Boys Keychain – $27 cdn
Bling out your keychain with this personalized gift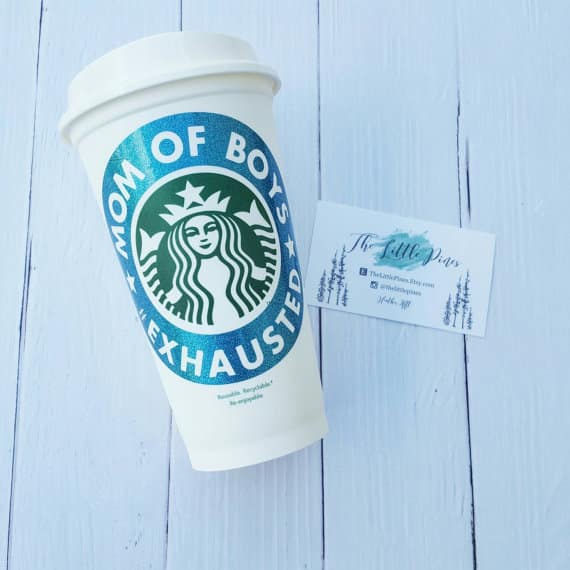 Mom of Boys #Exhausted Tumbler – $15
Sports moms will rejoice with this Starbucks Tumbler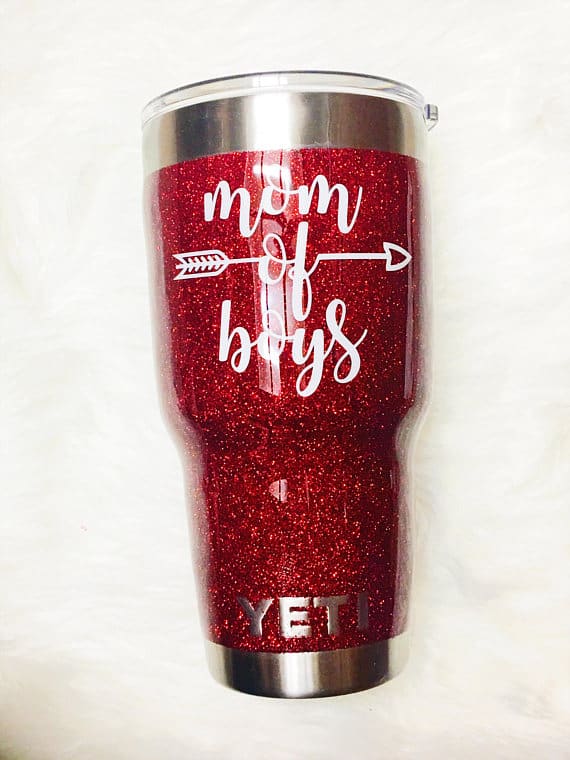 Mom of Boys Glitter Tumber – $45
Hockey moms need something to keep warm with at the arena this winter and this stainless steel tumbler should do the trick. Lots of different sparkle colours to choose from.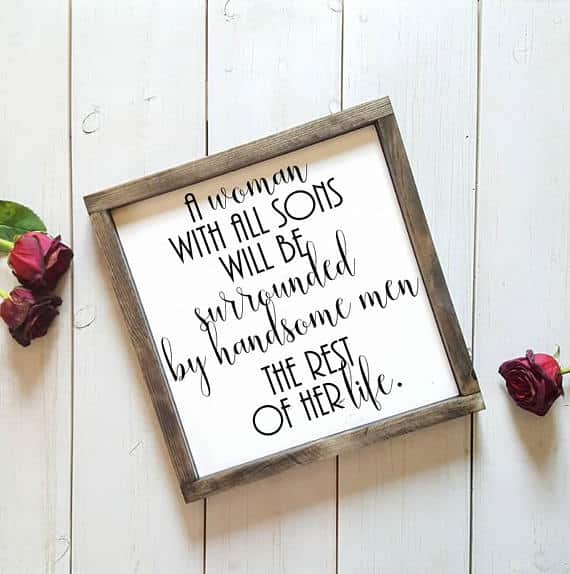 Farmhouse Style Wooden Sign – $53- $120 depending size
A favourite quote among boymoms, Moms of boys will love this stylish sign for the home.
Best of all? All these items can be ordered online from the comforts of your own home, because navigating the mall at this time of the year is the worst! Happy Shopping!