We've all seen mothers and daughters go matchy-matchy and it's super cute, but what about us boymoms right? With Mother's Day right around the corner I was inspired to hunt down some of the best options out there for moms and their sons to rock the playground in some absolutely adorable matching Mommy and Son Tees! I was surprised at how many I was actually able to find, there are some stinking cute stuff hidden out there, and I've made them easier for you to find!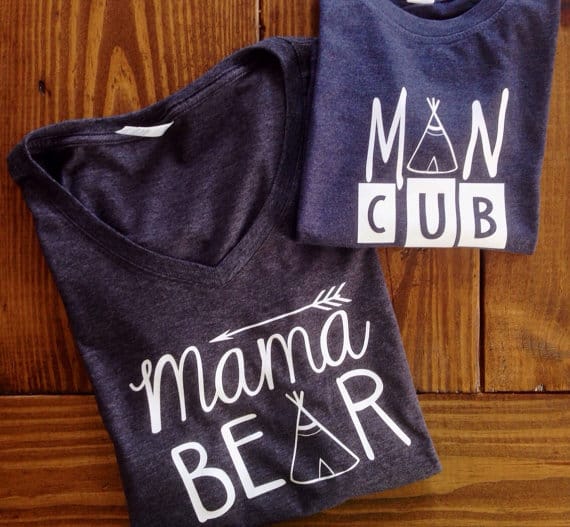 Mama Bear and Man Cub Tees
Etsy Seller JLLCustomDesigns- $49.78 CA for the set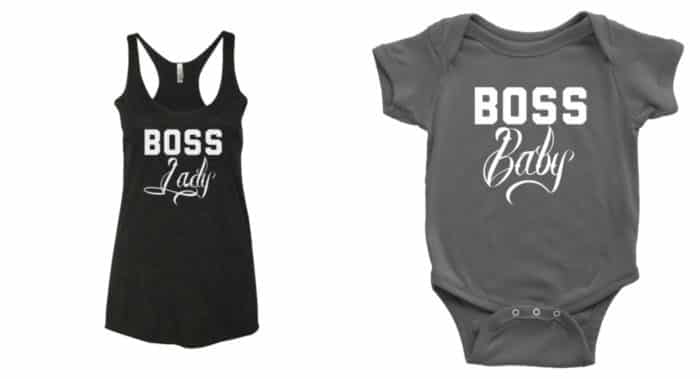 Boss Lady Tank – 23.99
Boss Baby Onesie– $23
Sorry Charli – Other colours available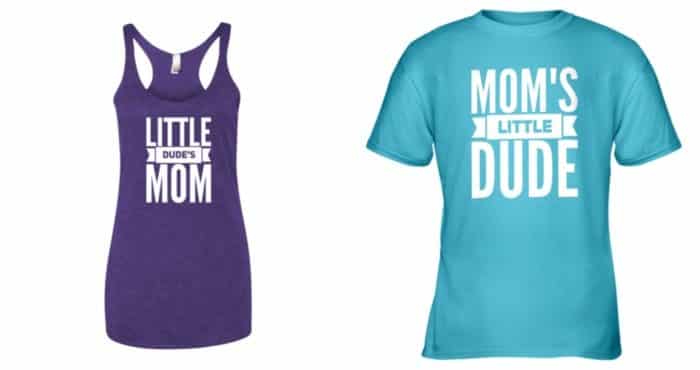 Little Dude's Mom Tank– 23.99
Mom's Little Dude Tee – $23
Sorry Charli – Other colours available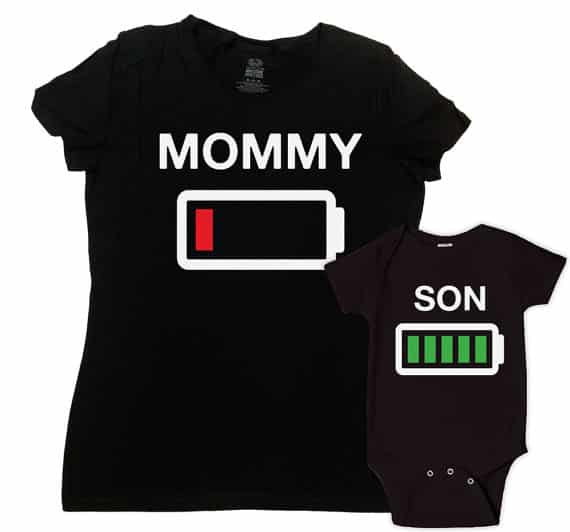 Mom and Son Battery Empty/Battery Full
Esty Seller Cherry Tees – $50.87 CA for the set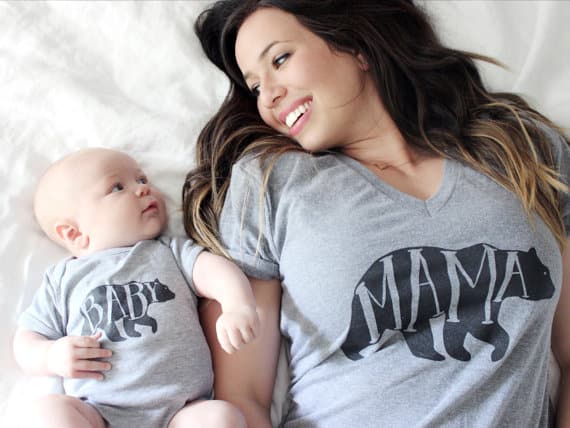 Mama Bear/Baby Bear Set
Etsy Seller The Oysters Pearl – $73.50 CA for the set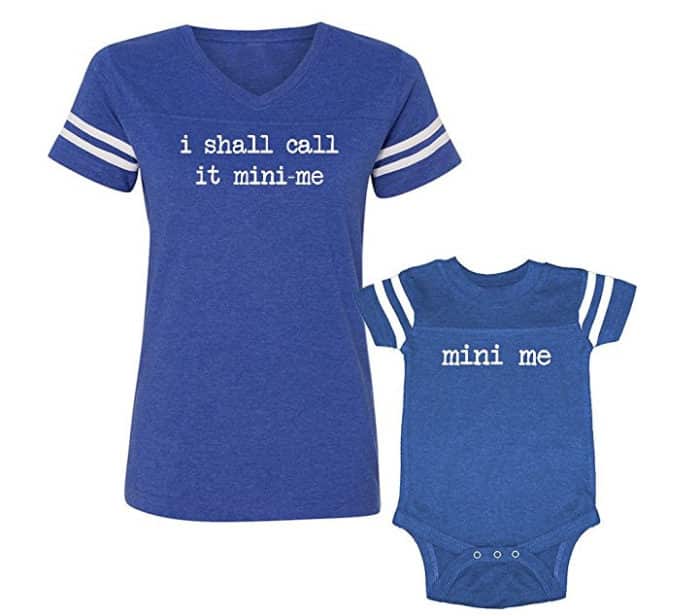 Mini Me Tee Set
Amazon – $31.99 US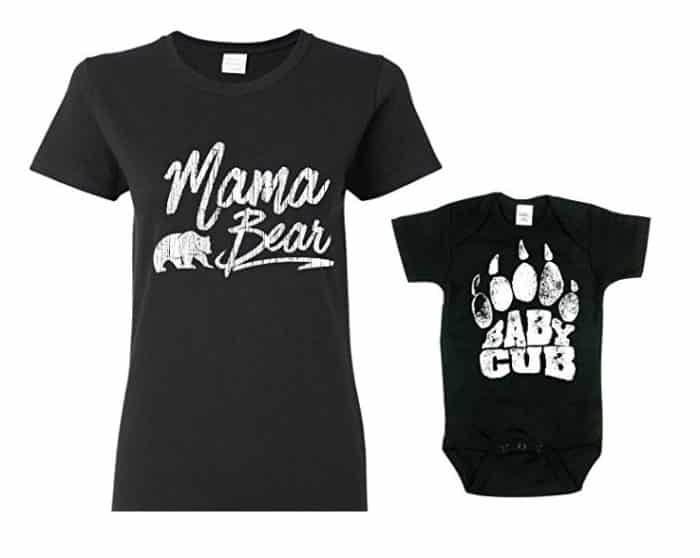 Mama Bear/ Baby Cub Tee Set
Amazon – $27.99US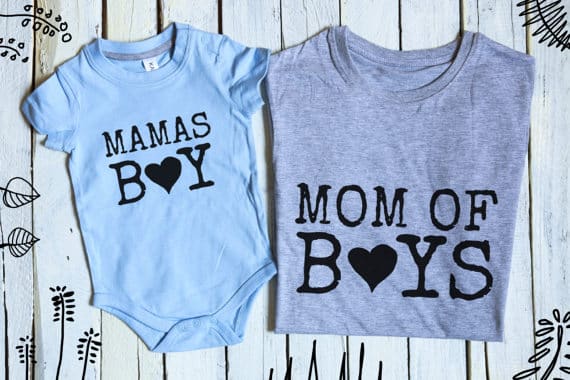 Mom of Boys/ Mama's Boy Tee Set
Etsy Seller BabyWear2Me- $38.61 CA for the set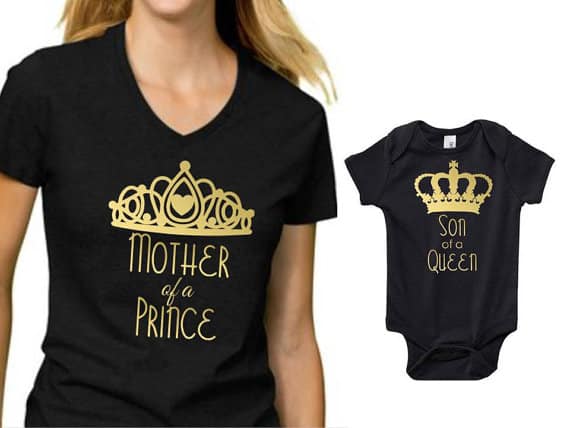 Mother of a Prince/ Son of a Queen Tee Set
Esty Seller Craaus- $49.47CA for the set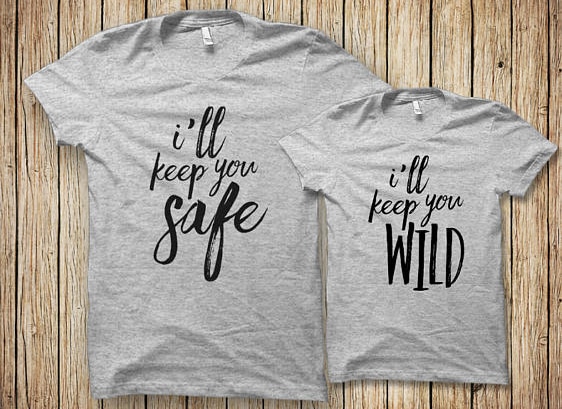 I'll Keep You Safe/ I'll Keep You Wild Tee Set
Etsy Seller Maley Designs – $45.23CA for the set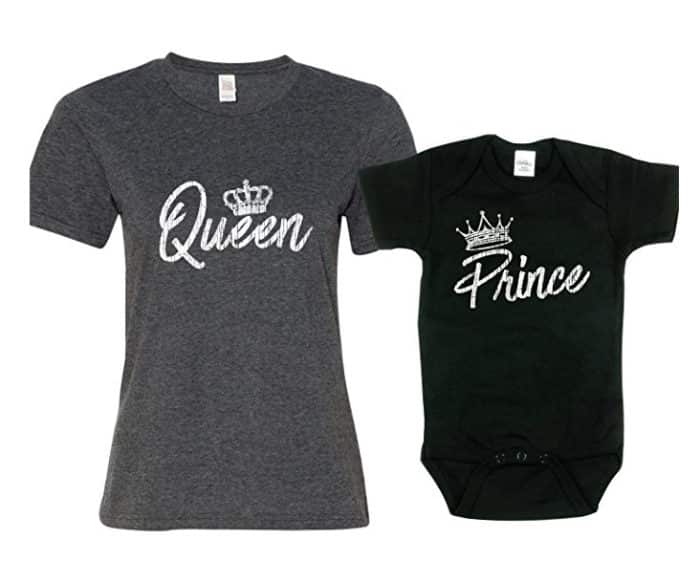 Queen/Prince Tee Set
Amazon – $27.99 US for the set
Wine – 23.99
Whine  – $21.99
Sorry Charli – Other colours available, also comes in a onesie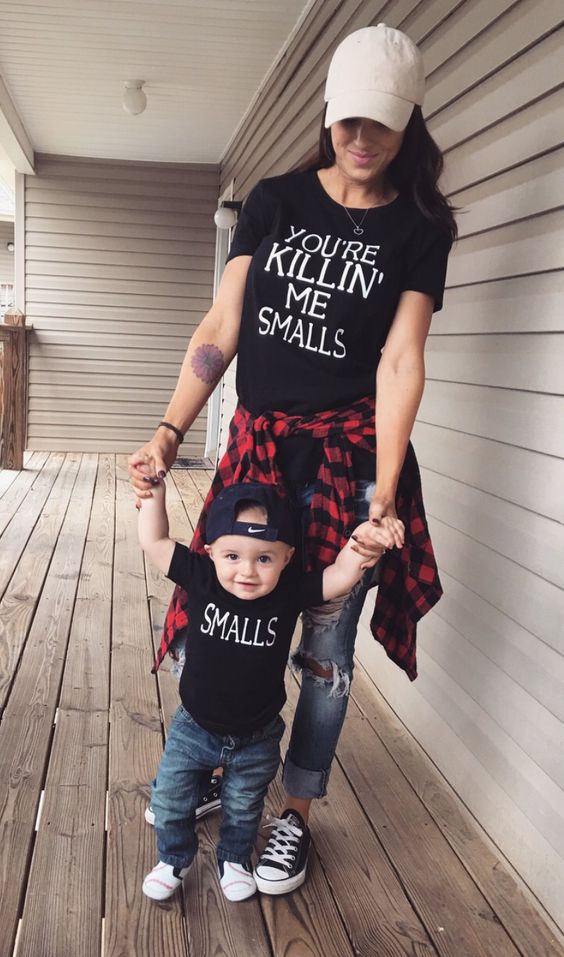 You're Killin' Me Smalls/ Smalls
Esty Seller Upstate Vinyl Kreations – $49.47 CA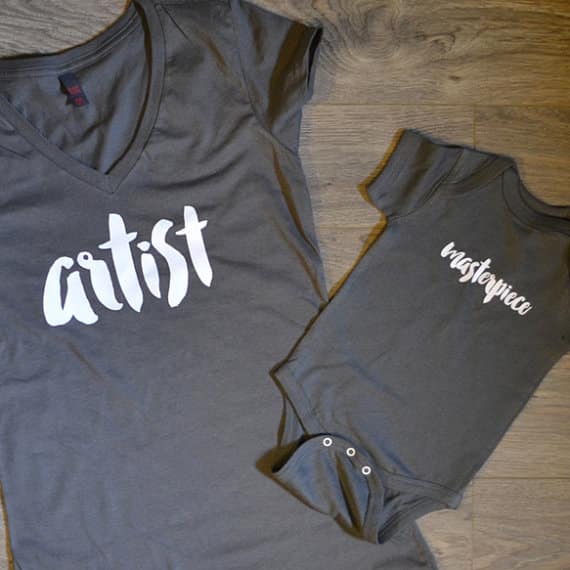 Artist/Masterpiece
Esty Seller HelloHandpressed – $51.13 for the set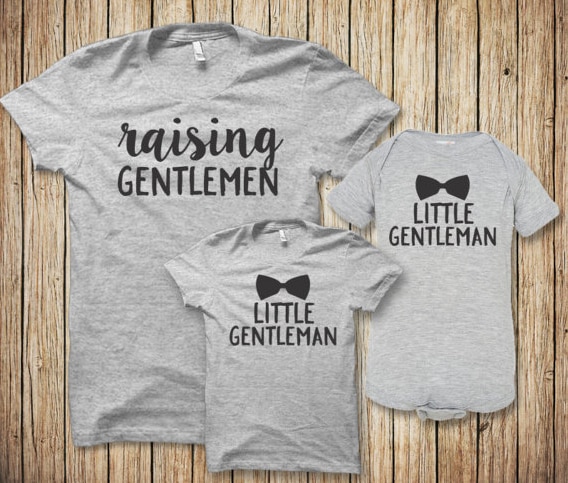 Raising Gentlemen/Little Gentleman Set 
Etsy Seller MaleyDesigns- $45.51 CA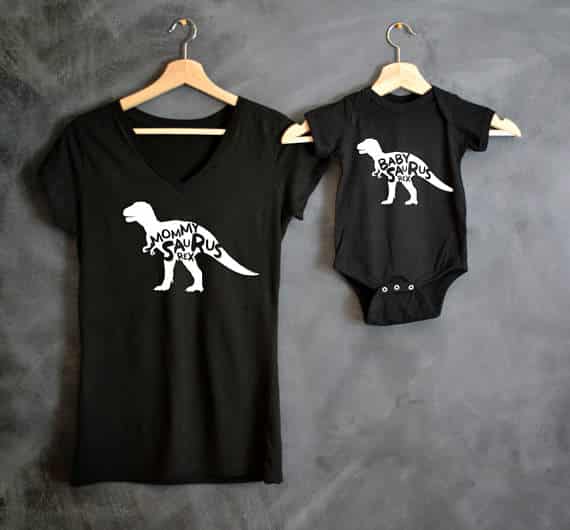 Mommysaurus Rex/Babysaurus Rex Tee Set
Etsy Seller HelloHandpressed – $51.13CA
So many great options right? I like that some are obvious Mommy/Son shirts and others are more subtle or even gender neutral but not definitely not girly. These shirt sets will make family outings a blast but also make a perfect and memorable baby shower gift for friends and family members who are expecting or have added a new baby boy to their family! Need a gift tag to go with the gift? I got you covered with a free printable Baby Boy Gift Tag!
If you know of any other mommy and son shirts, let me know!

Pin the image below for when it's time to go shopping! (Or to drop Mother's Day hints! *wink wink*)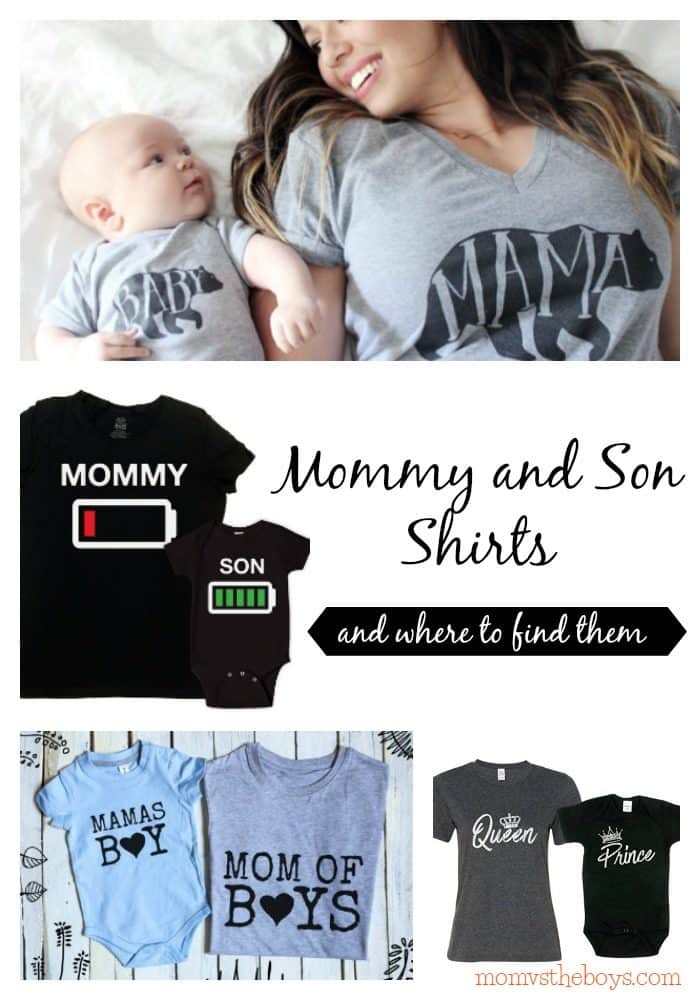 This post contains affiliate links