Recently a friend of the family had a brand new little bundle arrive and we were so excited to help shower the new family with love. We put together a small gift and wanted to get it sent over right away but didn't have a card on hand. I turned to my favourite go-to Pinterest, but it didn't generate the results I was looking for either, disappointed, I decided that the option to just print out a card or gift tag was definitely something I wanted to offer to you guys here on Mom vs the Boys! Who can resist celebrating a new baby boy right??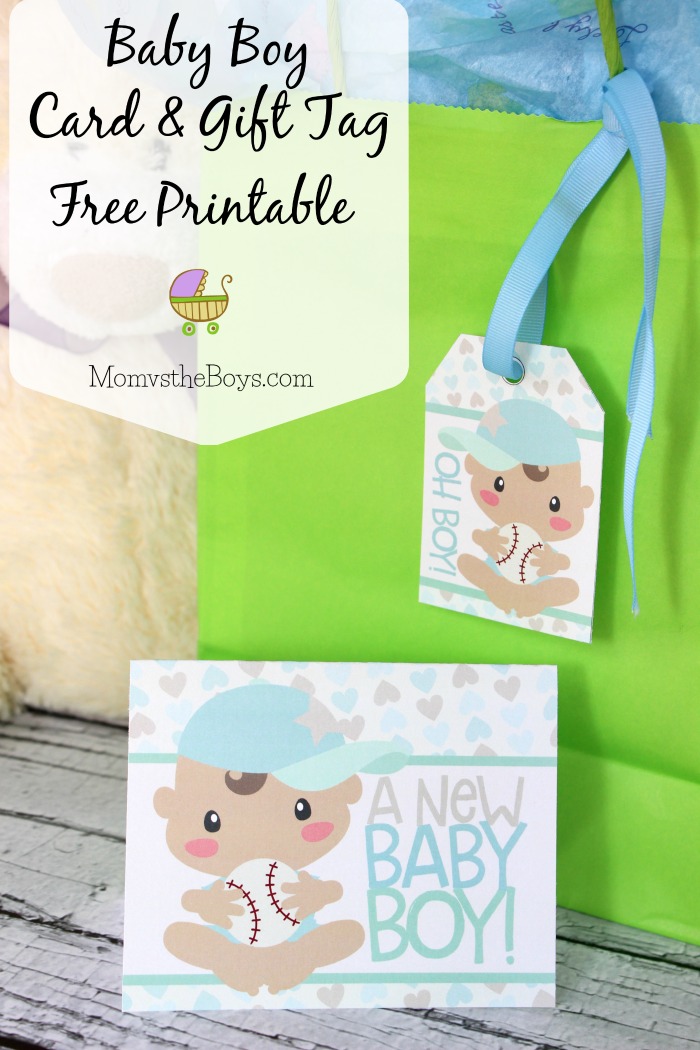 Whether you are presenting the new mom and dad with a wrapped gift or tucking some goodies into a bag, I've got the cutest little printable items for you to sign your name and send a short message to welcome baby. They are so stinking cute ya'll!
The card is 5×4 inches and folds in half so you can write your message on the inside and attach to a boxed gift. The 2  1/2 x 3 1/2 inch gift tag could work for a wrapped gift as well but also can be hung from a gift bag or even a teddy bear! Just use a regular hole punch to create the hole at the top of the tag.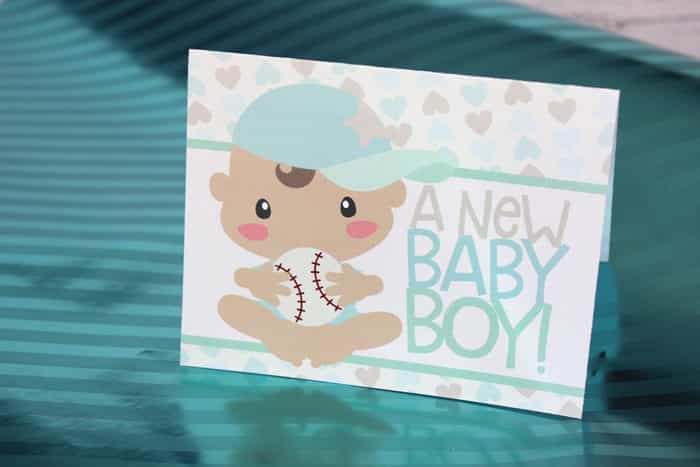 Baby Shower!
If you are hosting a baby shower the 2 1/2 inch circle option can be used in many different ways! You can adhere it to a gift with a small piece of tape or glue, print it out on sticker paper to create custom stickers for the occassion, attach these to candy sticks to create cupcake toppers or even string them to make an adorable banner! So many ways you can use these to help decorate and carry this theme throughout the day!
Use white card stock when printing for best quality, it will be a little more sturdy than regular printer paper. This printable is offered for free to use for your personal use only. Hope you enjoy them!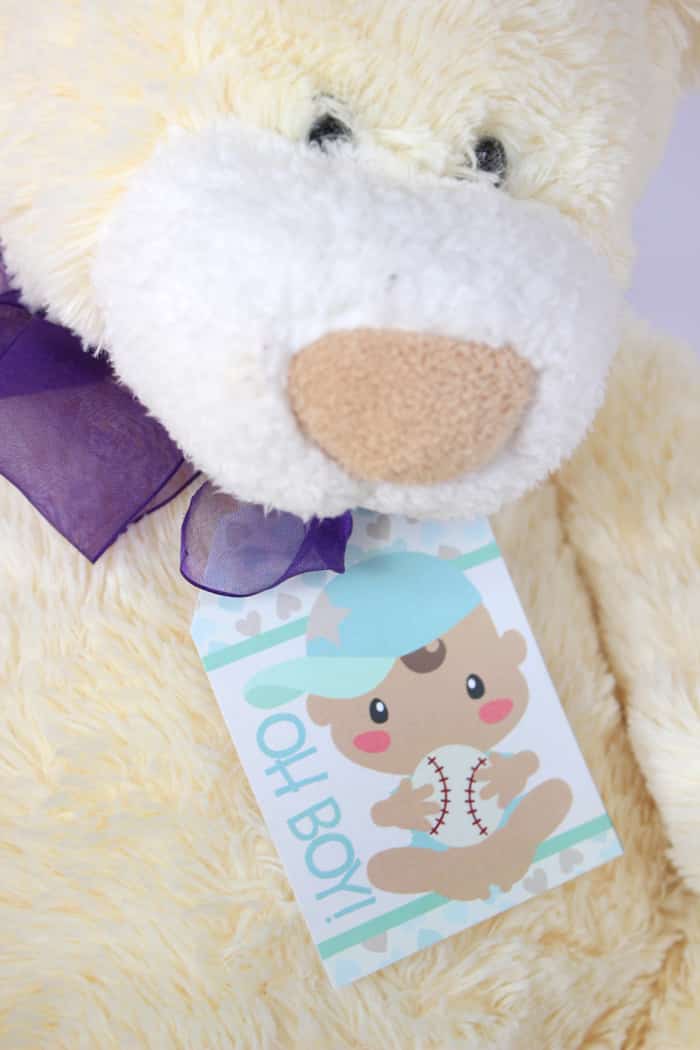 click the link above to grab the free printable