Mom car decals that are perfect for families with boys!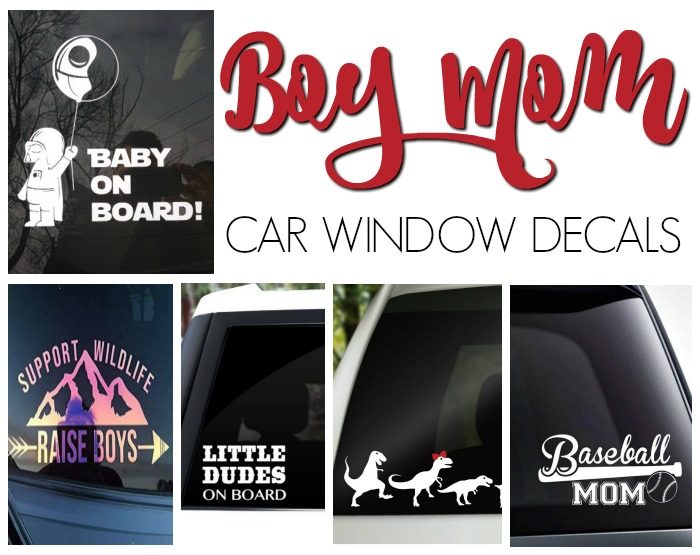 We may earn a small commission at no extra cost to you from the links below
Spring is finally in the air, or it should be anyway! It was supposed to rain today in typical spring fashion, but the temps just aren't quite there and I can actually see a few light flakes in the air. Sooner (hopefully) rather than later, spring will come and stay longer than a day or two!
With the change of the season, wash off the road salt and grime and spruce up your vehicle with a fun new car decal that tells everyone on the road your proud boy mom status! Check out these funny mom car decals I found!
One of our favourite books and possibly yours too! This one is really fun!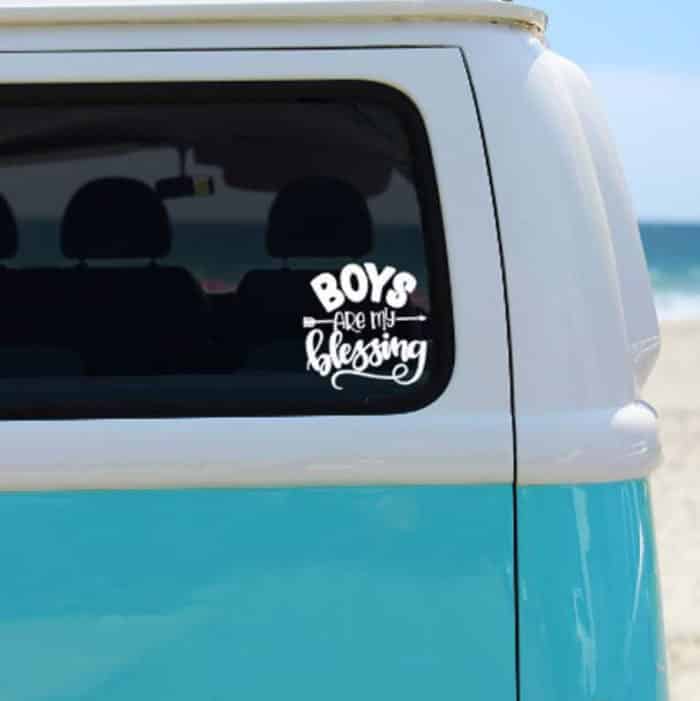 Sweet little saying with a really fun font
Super cute holographic window decal! Don't you love that colour changing shine? – edited- the holographic decal is no longer available, l've linked to one similar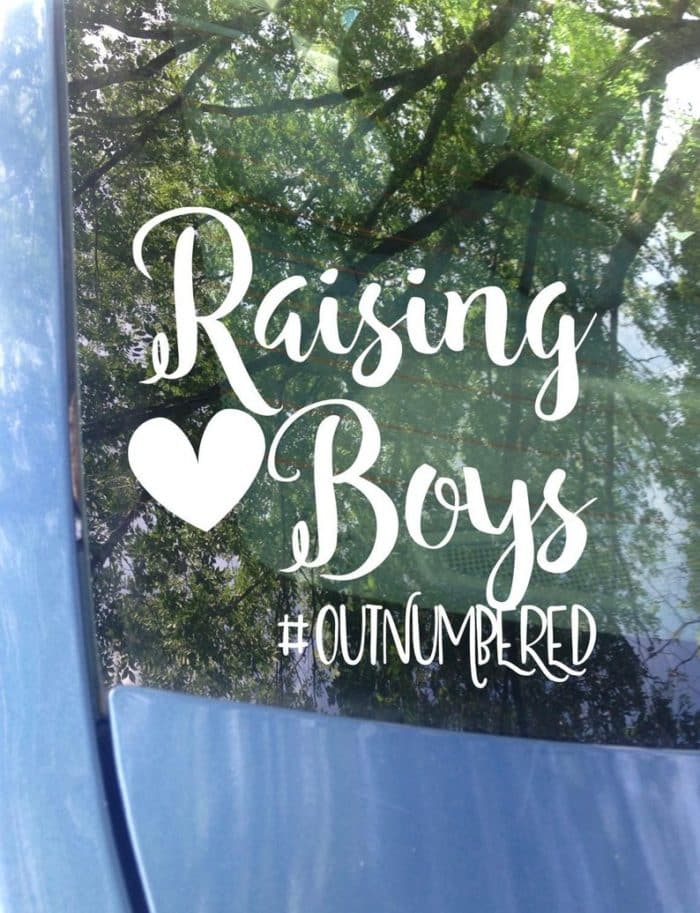 Perfect for moms with more than one boy, like me, I have three!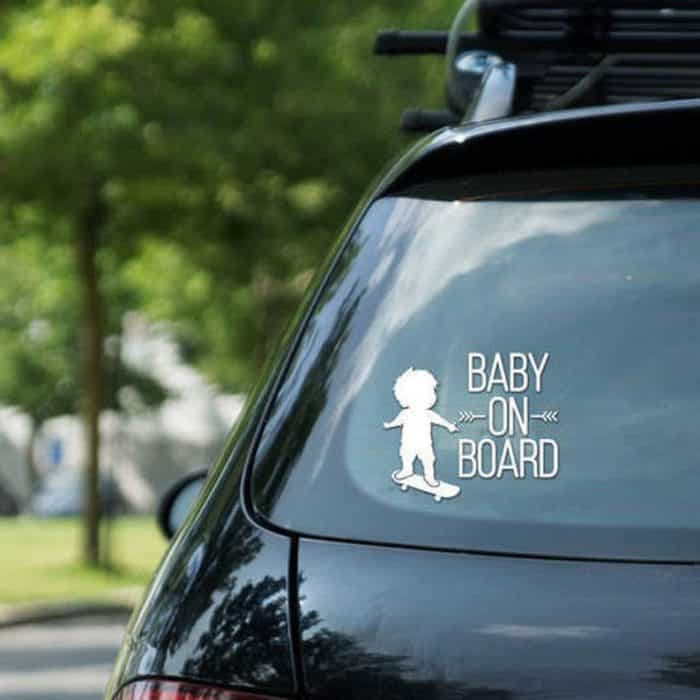 Cute little skateboarder baby on board!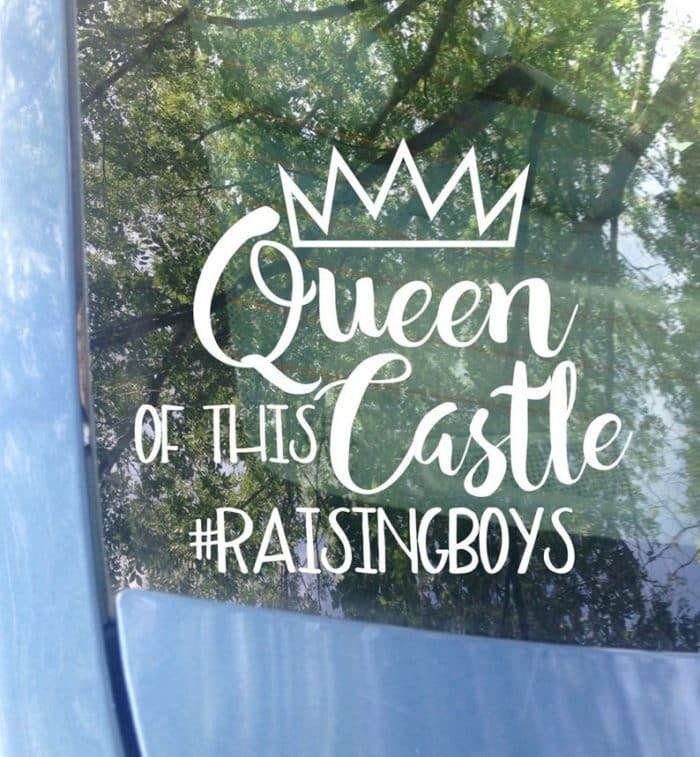 Queen of This Castle #RaisingBoys
Who's the Queen of the castle? You are!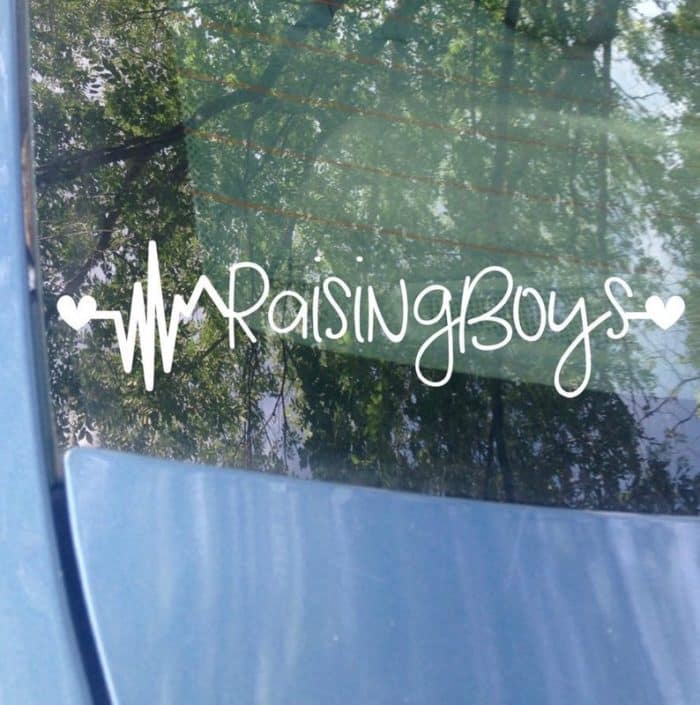 Nice window decal for boy moms
Super Mom to all those little Superheroes!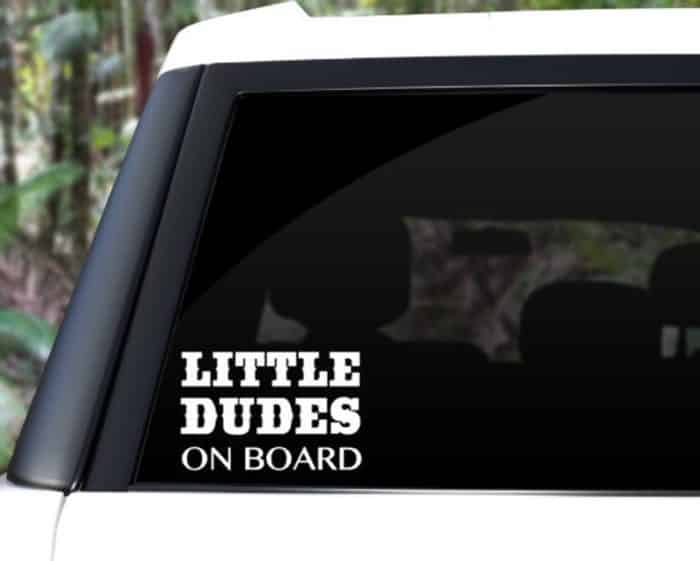 Perfect window sticker for carting around your little dudes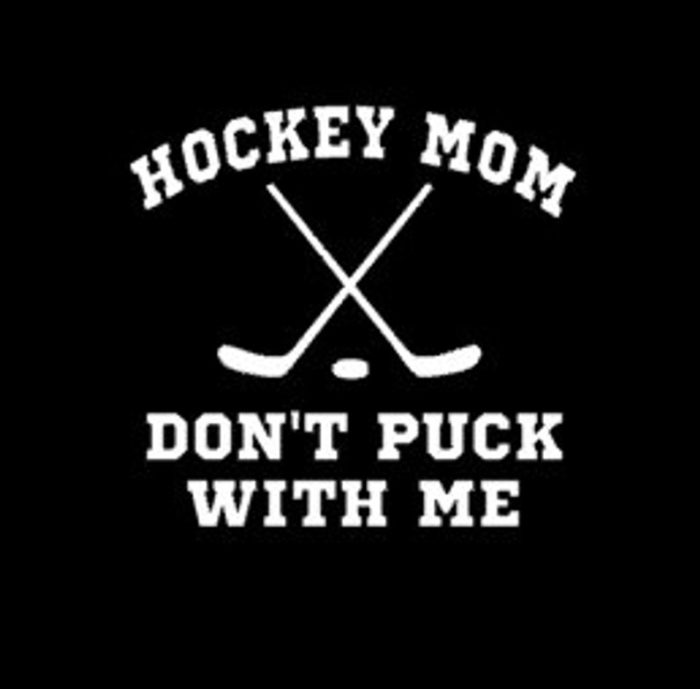 For the hockey moms!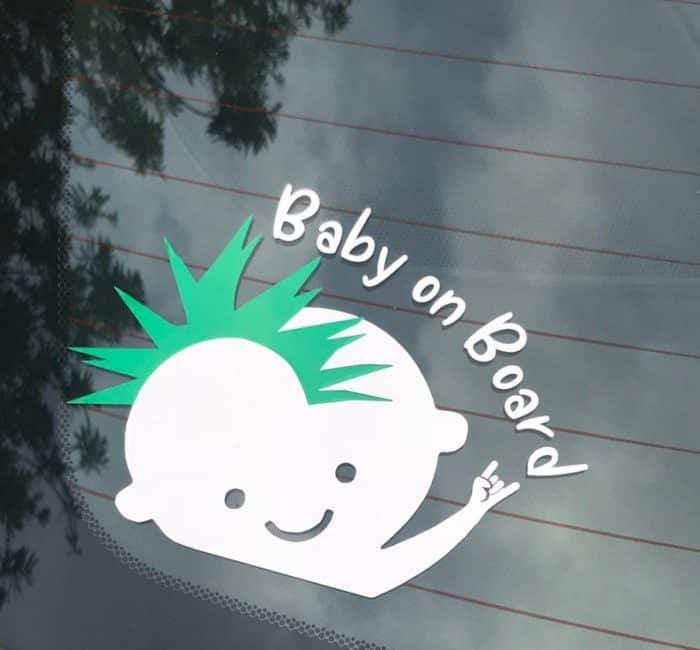 Check out this cool baby rocker!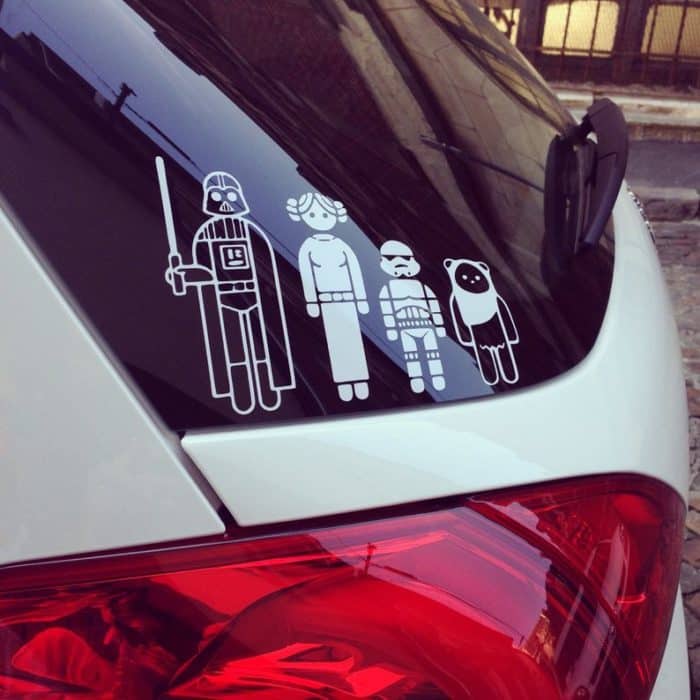 May the force be with your family!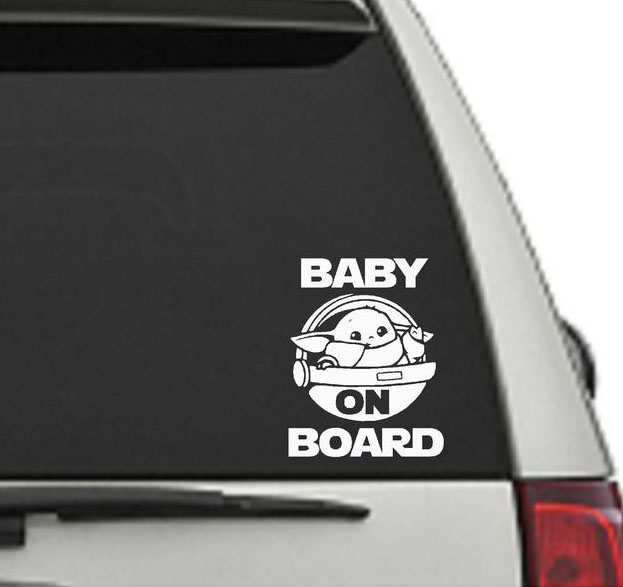 Coolest baby in the galaxy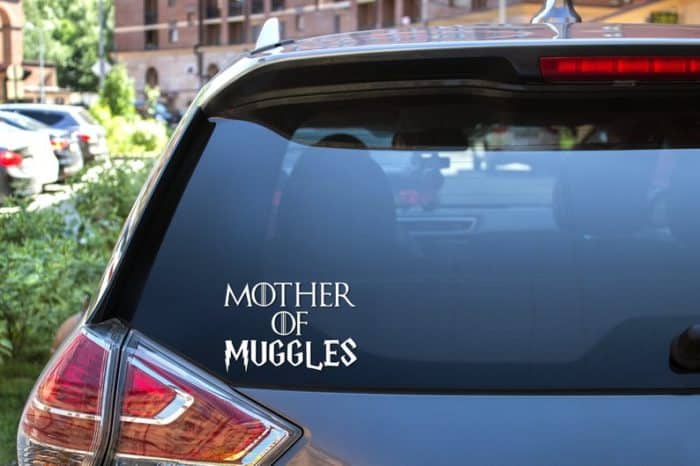 For a Harry Potter loving mom
Fun for the whole family
Perfect timing for baseball moms!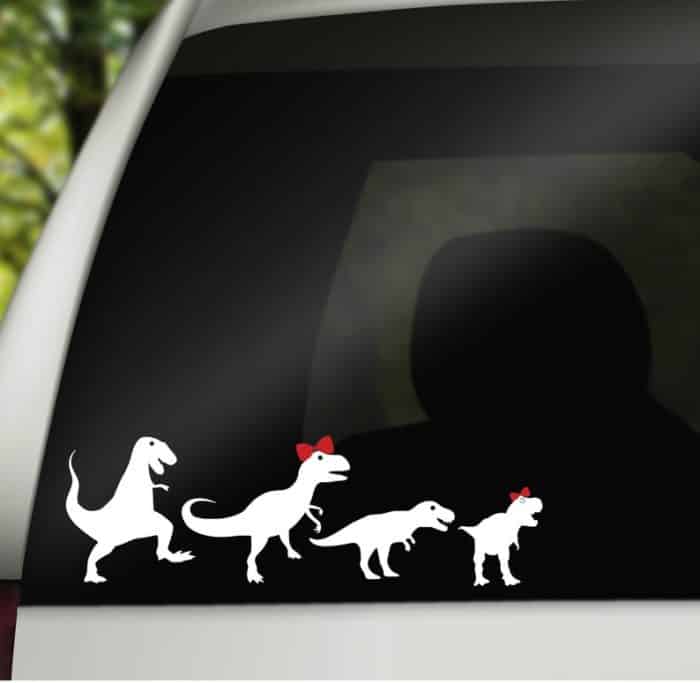 Haha I love this little dino family sticker set
Get Daddy, Mama and Baby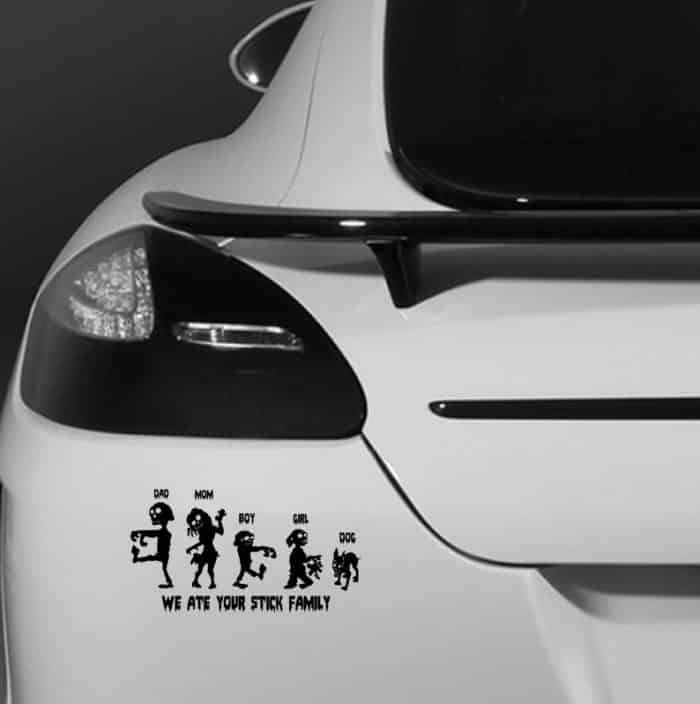 This zombie family one made me laugh!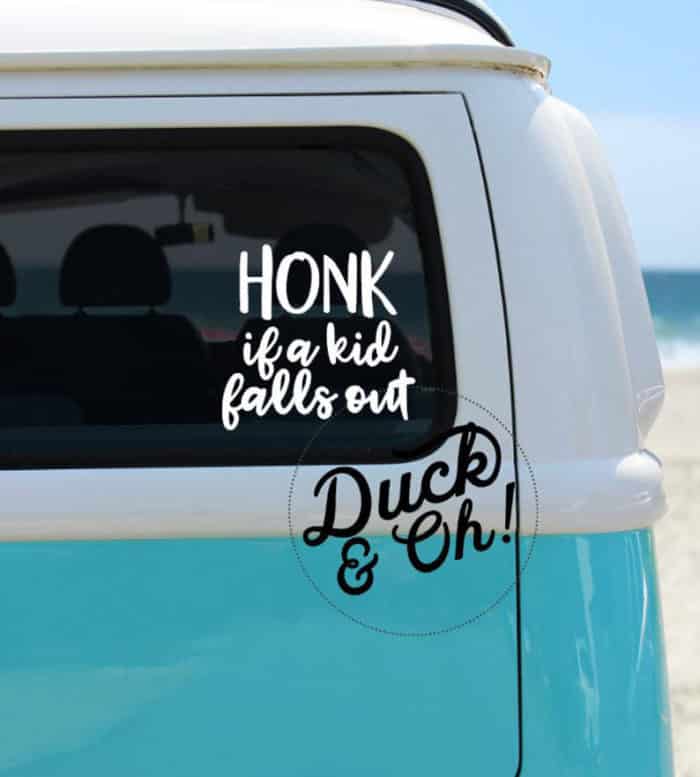 and lastly just because it gave me a giggle imagining all those rowdy boys in the back!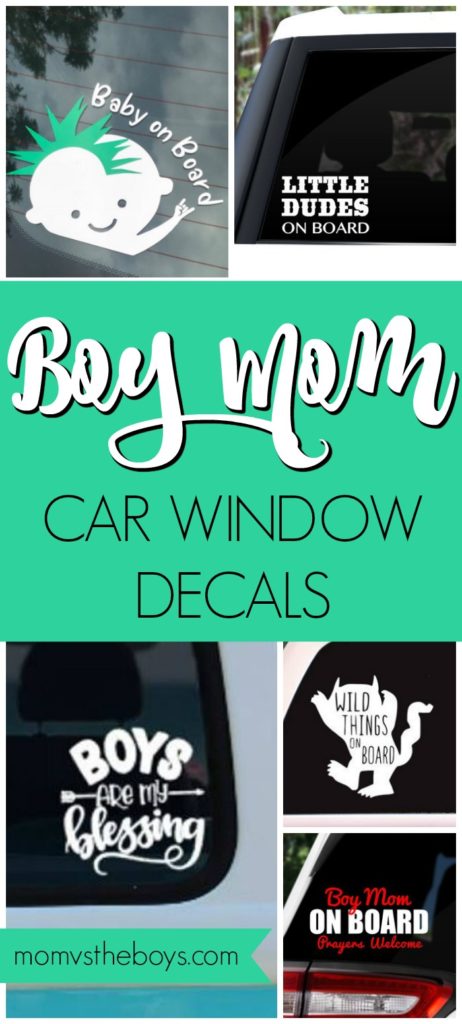 If you feel like a mom taxi service some days driving the boys to school, practice and those weekend tournaments, you will be arriving in style with one of these fun mom life car decals! No matter what you haul your crew around in one of these will look great at the back announcing you have a van full of wild ones!
Proud of your boy mom status? Check out these mom and son matching shirts, doormats perfect for families with boys or this sweet boy mom gift guide (think Mother's Day!)