14 thoughtful and personalized Mother's Day gifts for Boy moms that can be ordered online and shipped to your door.
Perfect Mother's Day gifts for boy moms are not hard to find if you are looking in the right place and of course my favourite place to look, is Etsy! Most moms don't need another plant or oven mitt, but I think all moms respond nicely to a well thought out gift that was hand picked just for them. From personalized jewelry to showing off your pride in your boys on your tee or tank each of these items are sure to melt a boymom's heart!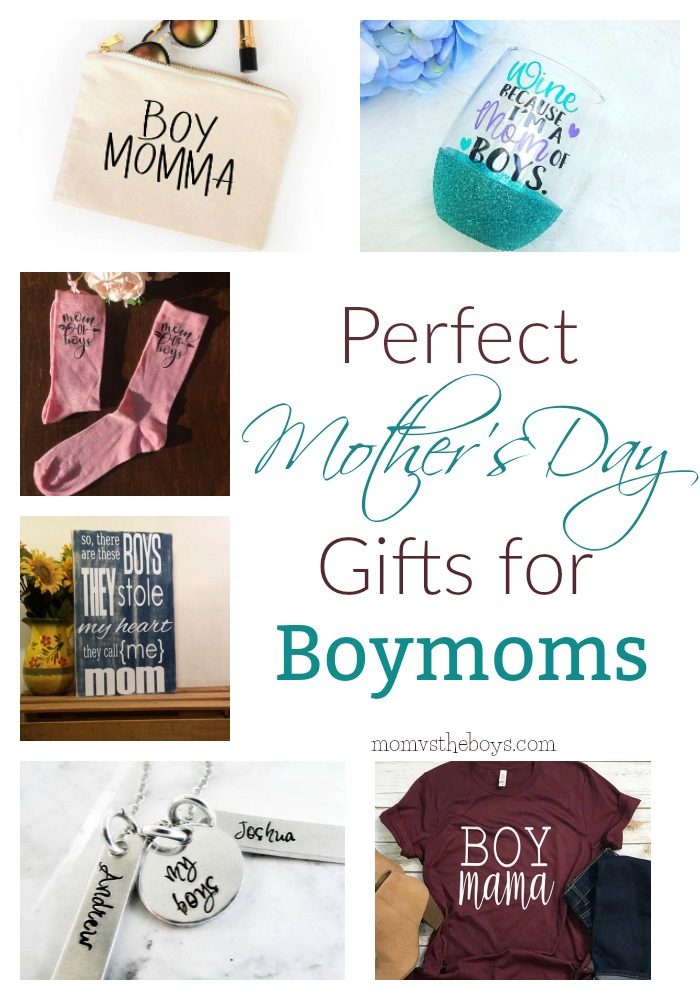 This post contain affiliate links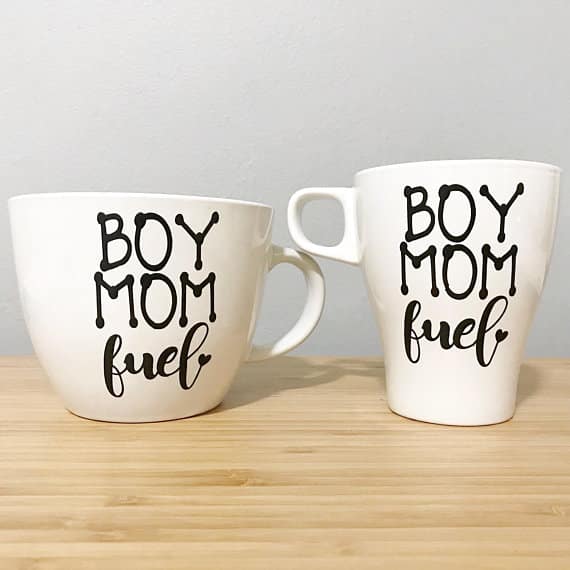 These cute Boymom Fuel mugs will remind you why those early mornings are worth it!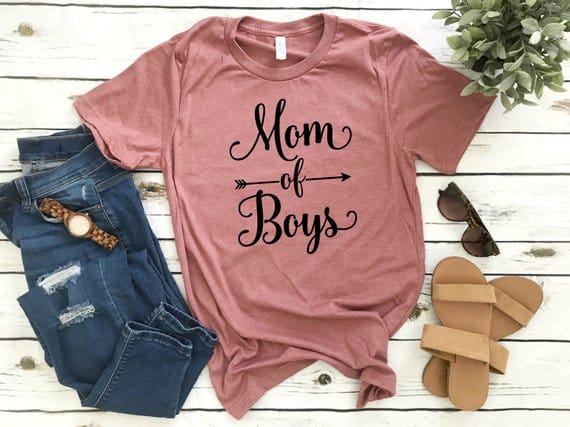 Proud Boy Mom's need a cute Boy Mama tee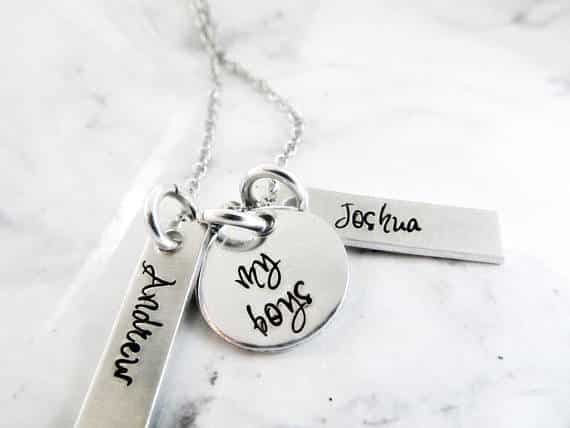 The ultimate gift for any mom, personalized necklaces are always a win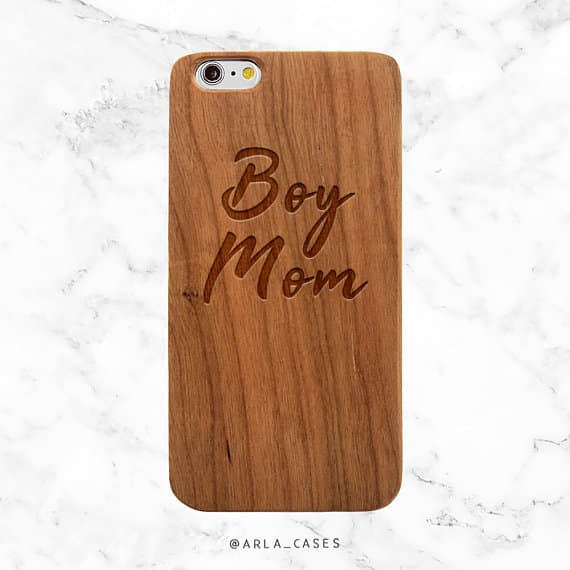 Gorgeous laser engraved wooden phone case (different phones available). They actually have a couple different boymom styles available!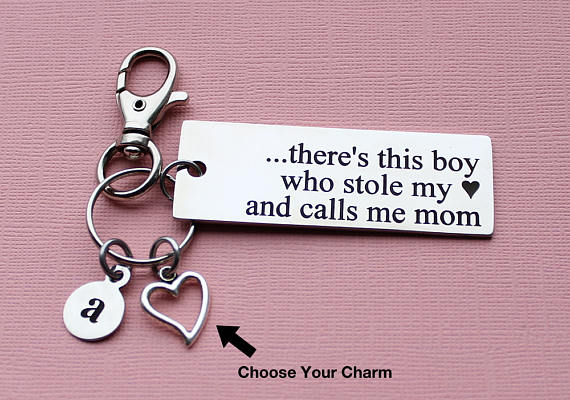 For years I had a Lego superman guy on my keychain, this beauty is much more pretty!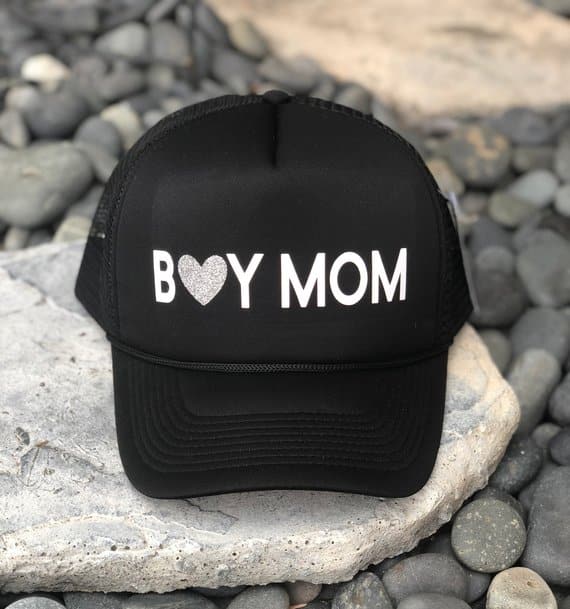 Bad hair day? No problem! This cute boymom hat has you covered – literally! Perfect for watching endless baseball and soccer games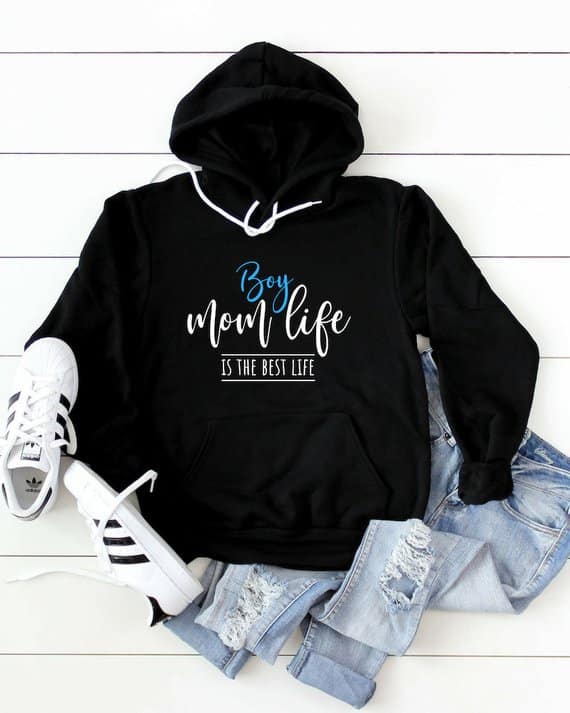 I adore a cute pair of socks and these pretty in pink Mom of Boys socks are really cute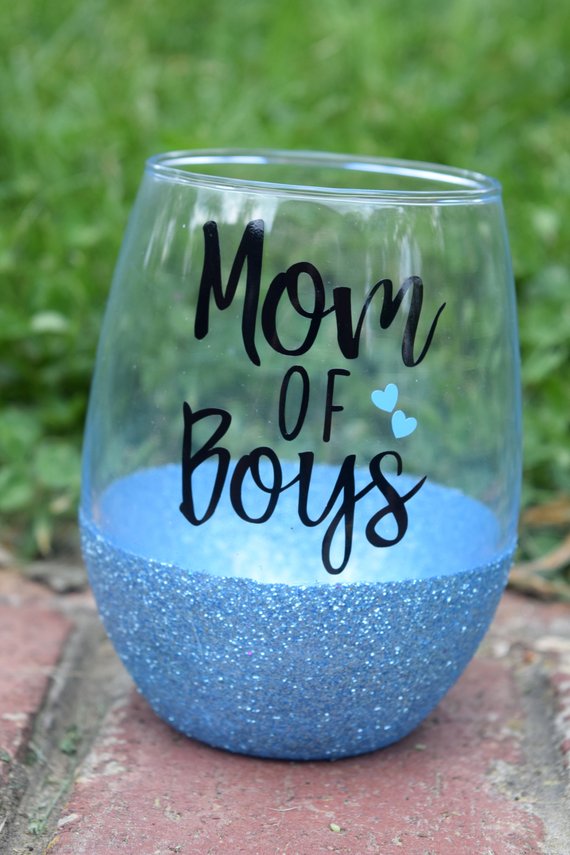 I love how this glass sparkles, choose from a ton of colours to suit your tastes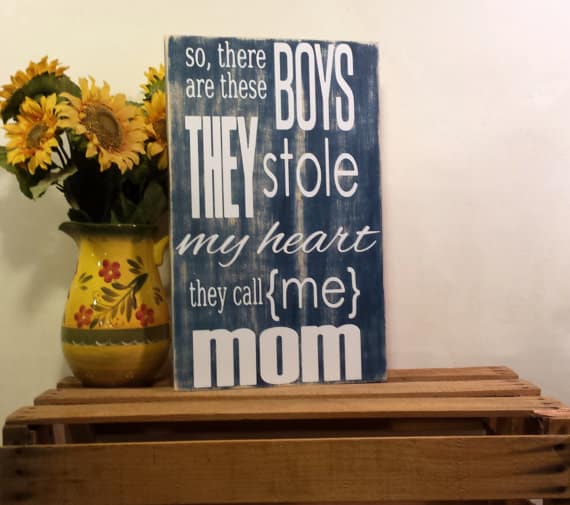 A favourite quote for us boymom's, this looks really cute on a painted sign to hang in the home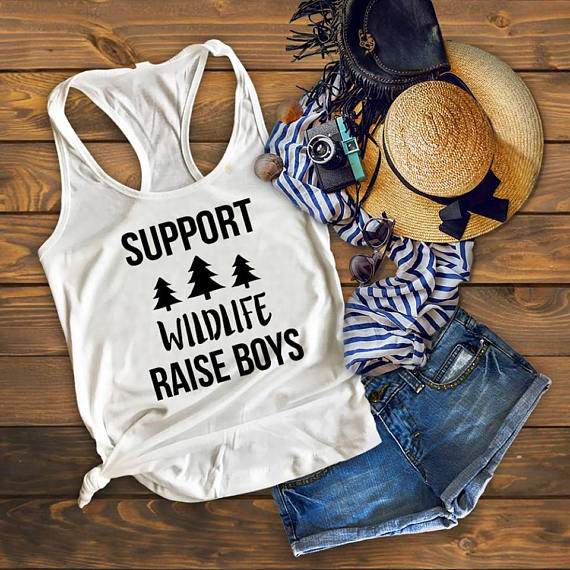 Support Wildlife, Raise Boys Tank
Because summer is hopefully right around the corner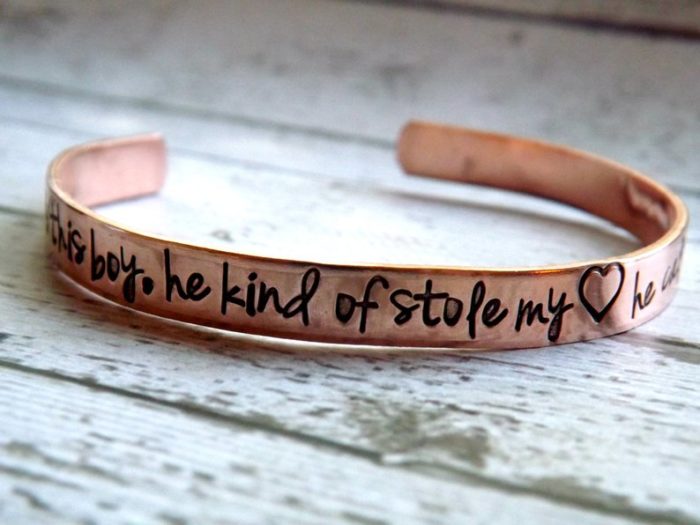 I love how simple this bracelet is, you can wear it with jeans and a tee! Saying: "So there's this boy, he kind of stole my heart, he calls me mom"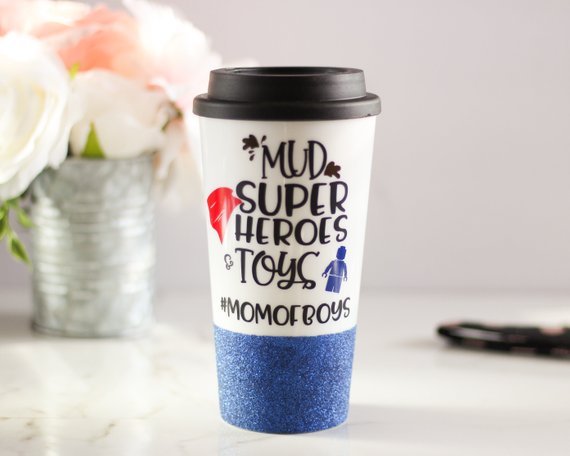 Mud Super Heroes Toys #momofboys Tumbler
Perfect on the go cup for when you are running to your son's latest practice or school drop off.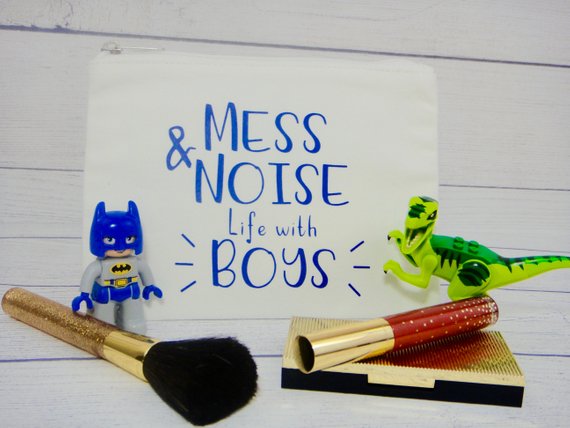 A nice little travel bag for your makeup, toiletries or even jewelry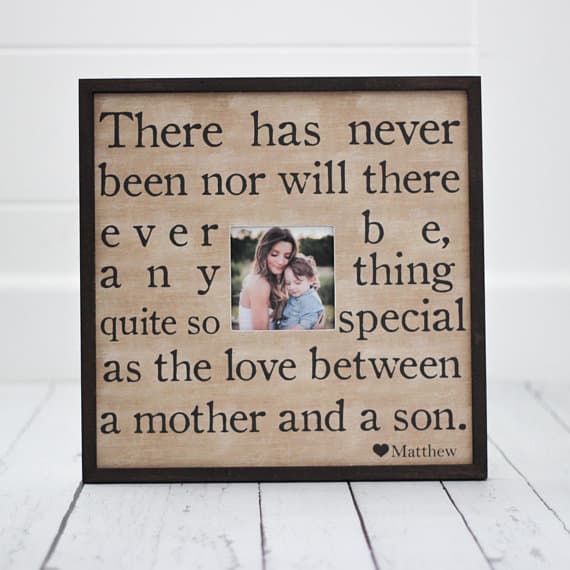 Awwww isn't this sweet! I love that it can even be personalized with the child's name.
Best of all? Each of these Mother's Day gifts for boymoms can be ordered online from the comforts of your own home and shipped right to your door.
If you are looking for more gifts for boymoms, this gift guide post for Christmas is full of great ideas too!