Over 40 Easter Egg Fillers that aren't candy for boys (and girls!)
With Easter right around the corner, the parents, grandparents and the Easter Bunny himself are busy preparing epic Easter egg hunts for the kids. Chocolate and candy often seem to be the main focus on the Easter holiday, and make no mistake, we love our share of the sweet stuff, but there will be plenty of that in the Easter baskets and seasonal desserts.
Skip the treats and fill those plastic eggs big and small with some new and creative ideas this year. From toddlers to older kids kids will love finding these tiny toys and small treasures! I'll never forget how excited my boys were the year they found a whole bunch of Lego minifigures hidden in their eggs!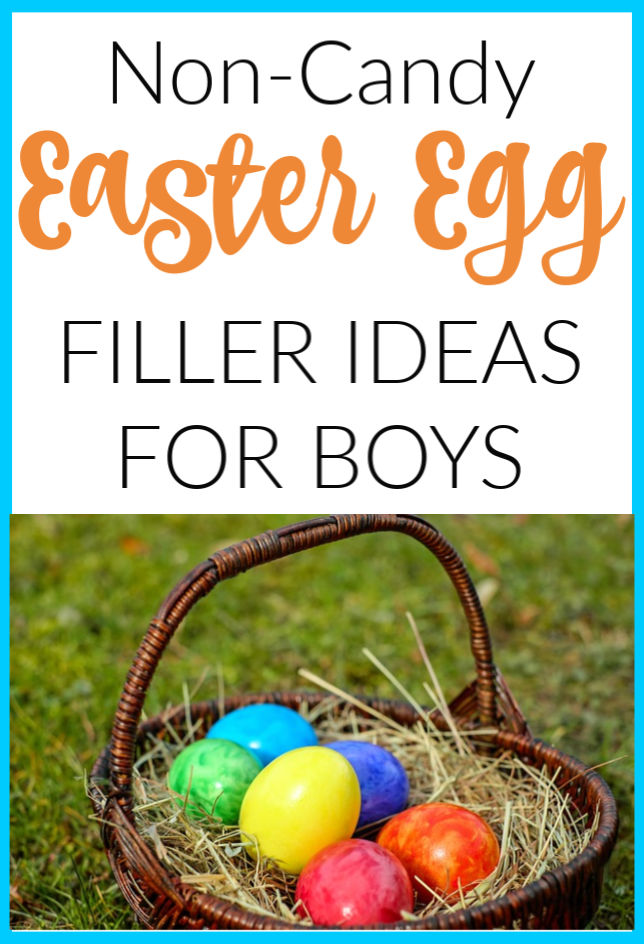 Over 40 Non Candy Easter Egg Fillers For Boys
We may earn a small commission at no extra cost to you from the links below
Make no mistake, I'm sure your girls will enjoy these Easter egg stuffer ideas as well.
Temporary Tattoos
Coins
Stickers
Fun Erasers
Goldfish Crackers
Playdough
Hot Wheels Cars
Character Bandaids
Bouncy Balls
Slime/Silly Putty
Balloons/Water Balloons
Teddy Grahams
Small Plastic Animals or Bugs
Craft Stamps
Magnets
Earbuds
Finger Puppets
Bath Bombs
Fun Shoelaces
Socks
Fruit Snacks/Chews
Lego bricks
Key Chain
DIY Coupons (Movie Night, Pizza Night, Game Night, Ice Cream Trip)
Stress Balls
Mini Flashlights
Fishing Lures
Golf Balls/Tees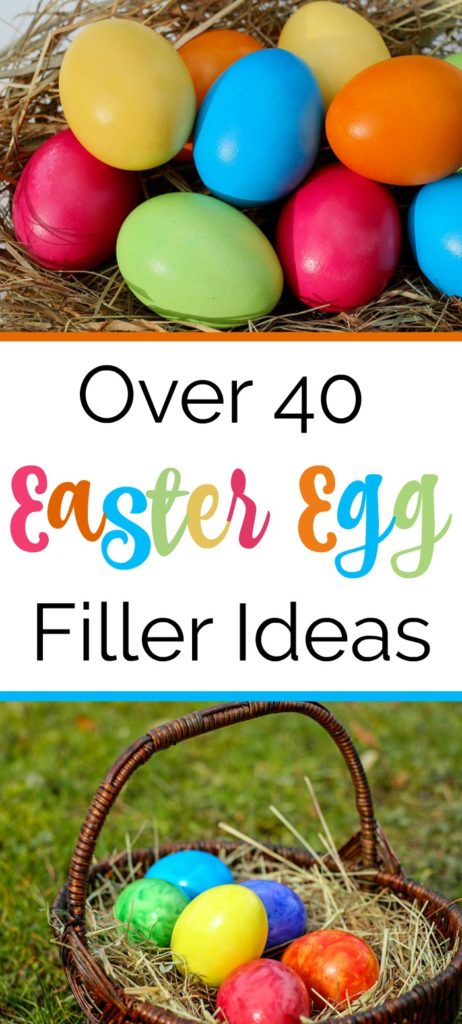 For some fun fillable Easter Eggs for boys, try these Emoji Eggs or Sports Themed Eggs.
Grab our free printable Easter Jokes to hide inside your eggs!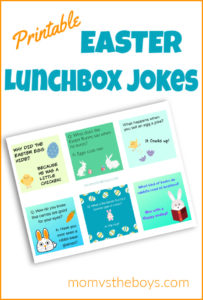 For the whole Easter basket, check out our ideas for 50 Egg-cellent Non-Candy Easter Basket Fillers for Boys