Funny and adorable Easter shirts for boys that will make all your friends and relatives go awwwww…..
Now that Valentine's Day is over, Easter is right around the corner. Have you already started to think about Easter outfits for your boys? Some moms like to go pretty formal for the holiday and others more casual but either way deserves something super cute for the boys to celebrate the Spring celebration.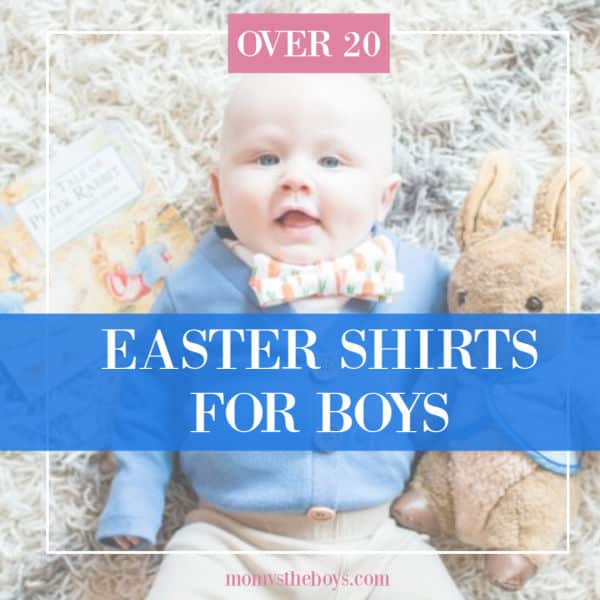 I've rounded up a number of funny and adorable Easter shirts perfect for the occasion, check them out!
Easter Shirts for Boys
This post contains affiliate links which helps to bring a small commission to our page at no extra cost to you.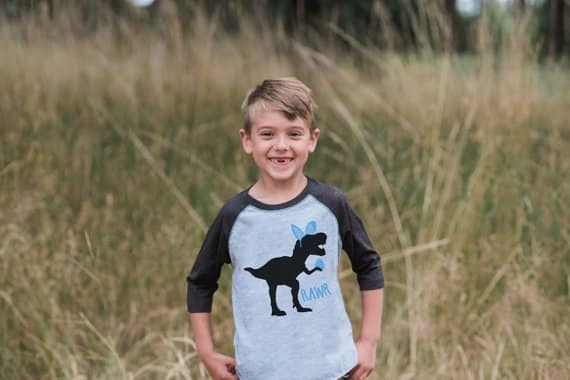 Dino loving boys will love this fun T-Rex with bunny ears! Rawr!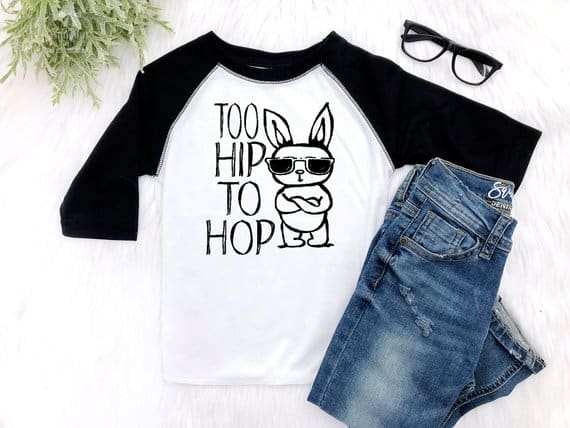 Got a boy who's too hip to hop? This cool shirt is the perfect match!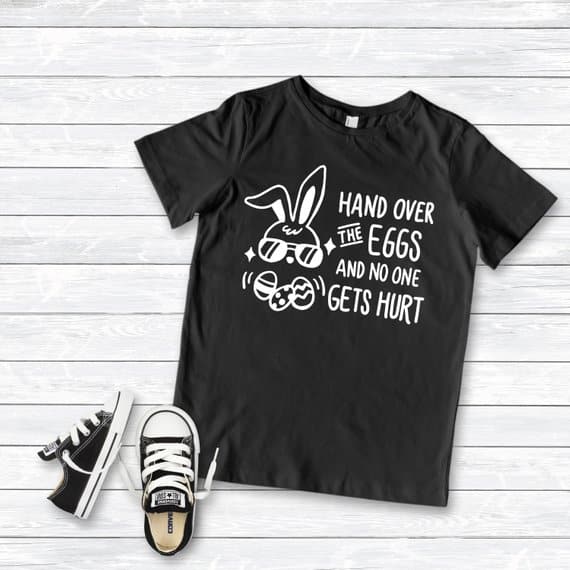 Hand Over The Eggs And No One Gets Hurt
It's all about the eggs right?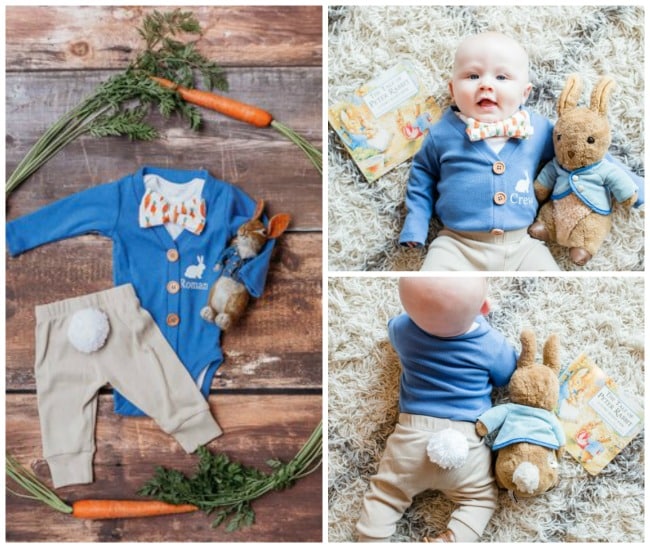 Baby Boy Easter Outfit
How cute is this Easter outfit!! That bowtie, that tail!!! And it's personalized with your little bunny's name!
My younger boy is a construction worker fanboy so I had to include this one, I love that it can be personalized too. (The shirt shown was no longer available, I updated the link to one similar)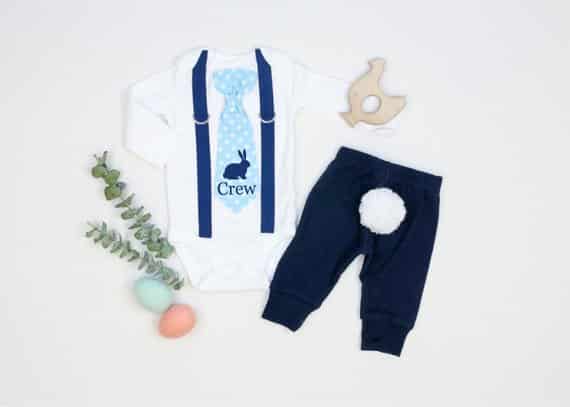 Baby Boy Outfit with Suspenders
Another cute baby boy Easter outfit with long tie, suspenders and of course that bunny tail! Too cute!
This one so super cute and funny and a nice play on the word peeps!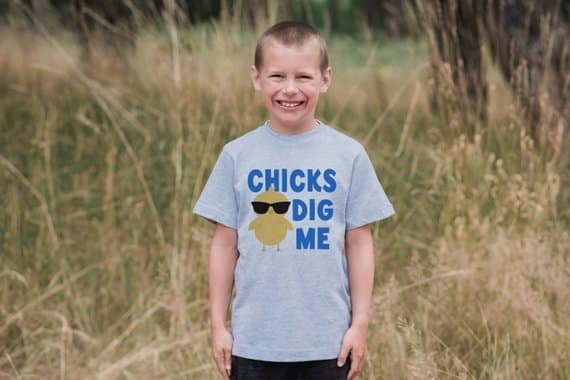 This cute shirt comes in both t-shirt and onesie styles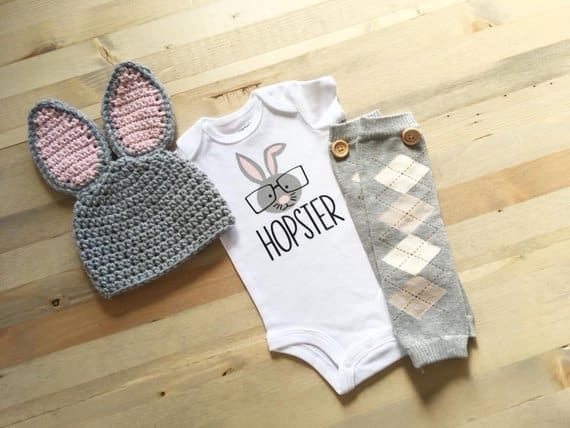 This fun hipster outfit can be ordered piece by piece or as a whole set. The whole thing from the hat to the leg warmers is adorable.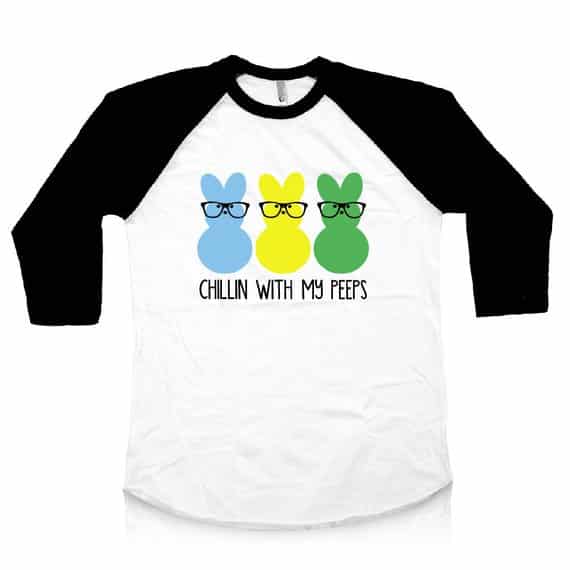 Another fun hipster style shirt for bigger boys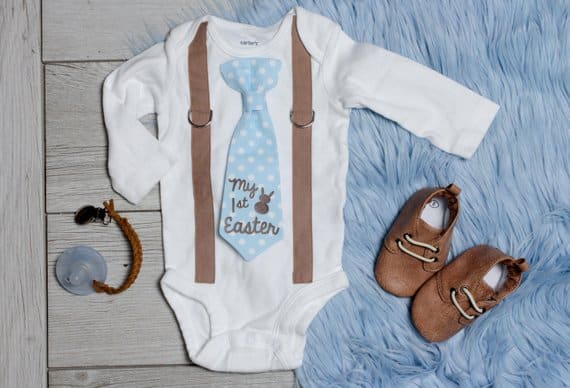 A sweet little first Easter shirt that will certainly be memorable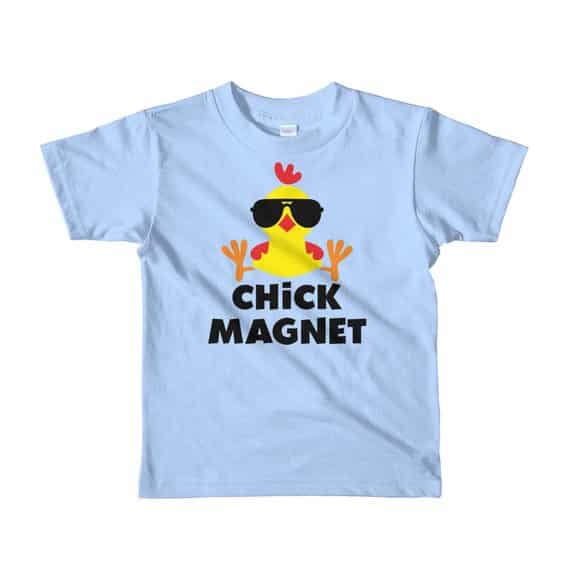 Got a little chick magnet? This will have the relatives laughing
This cute onesie also comes in a children's t-shirt style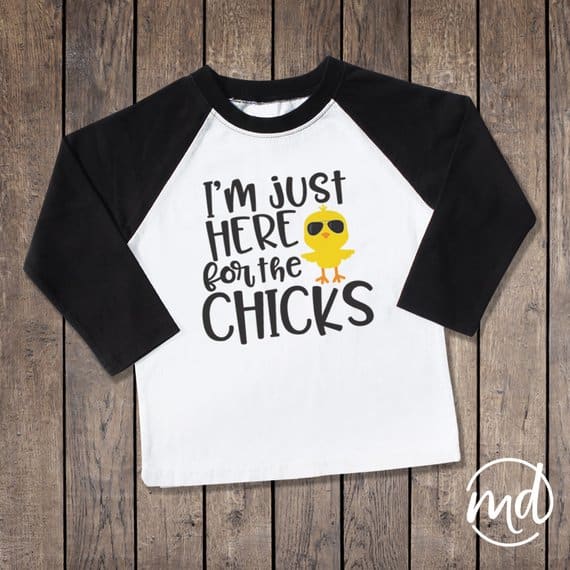 This one made me laugh out loud, if your crew has a fun sense of humour this will be a hit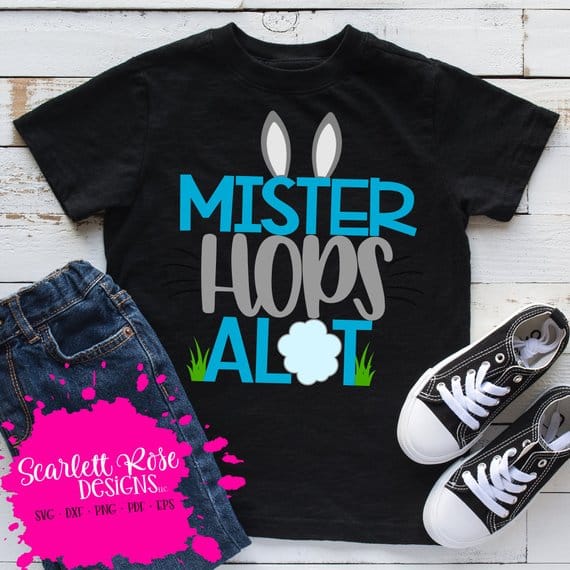 If you've got an active boy who can't sit still, this is a good one for him! It's actually just a decal that you can add to any style of shirt you like.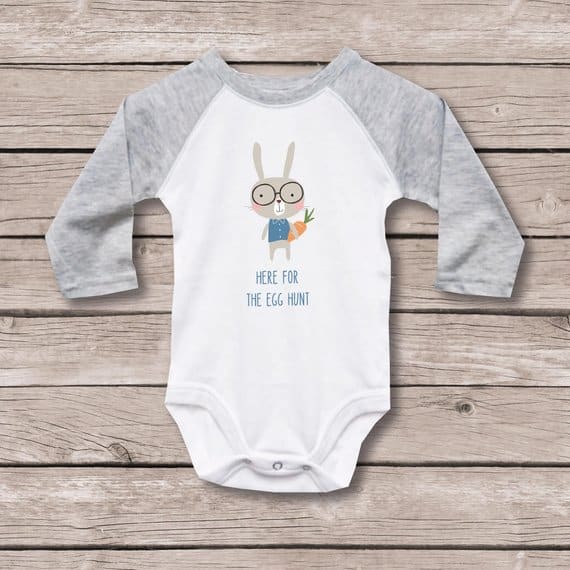 Long sleeve onesie with adorable bunny image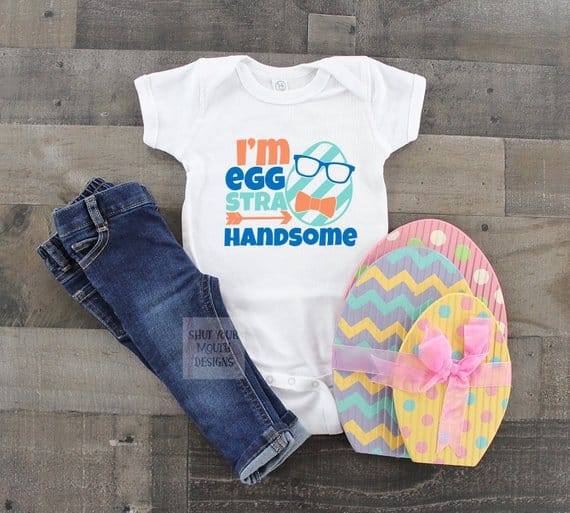 Handsome onesie for a handsome boy, comes also in blue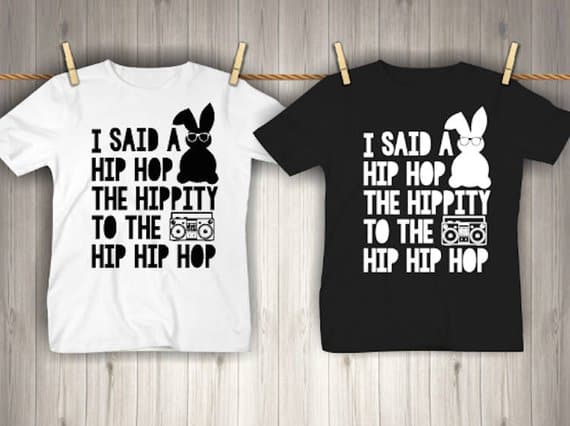 I bet you just sang that one in your head! Comes in black or white and also available in onesie sizes
This fun tee is also available in onesie sizing. This etsy seller has a couple of other fun Easter shirt designs that I loved as well like the Gone Hunting one below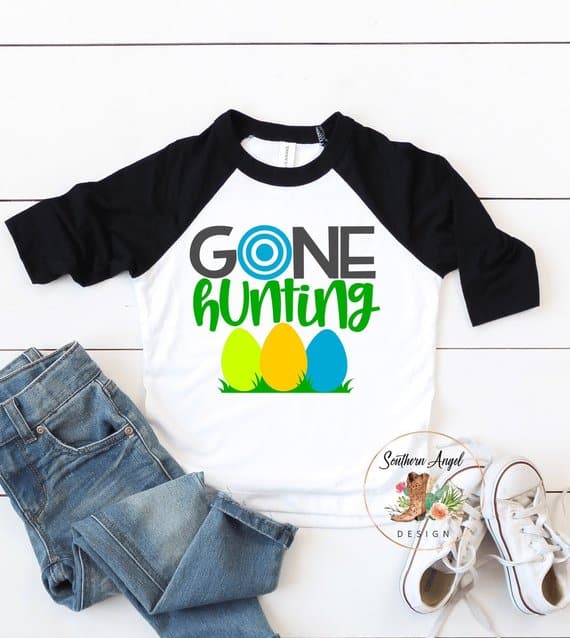 With over 20 options to choose from, you're sure to find an Easter shirt to perfectly suit your son and type of holiday celebration. Be sure to check your favourite design to see other colour options and style choices. Even if it's shown in a onesie it might also be available in a tee or the other way around.
If you are a planning an Easter photo shoot, make it extra fun and take a few with a cheeky tee to go alongside those more formal church attire ones.
Pin These Easter Shirts For Later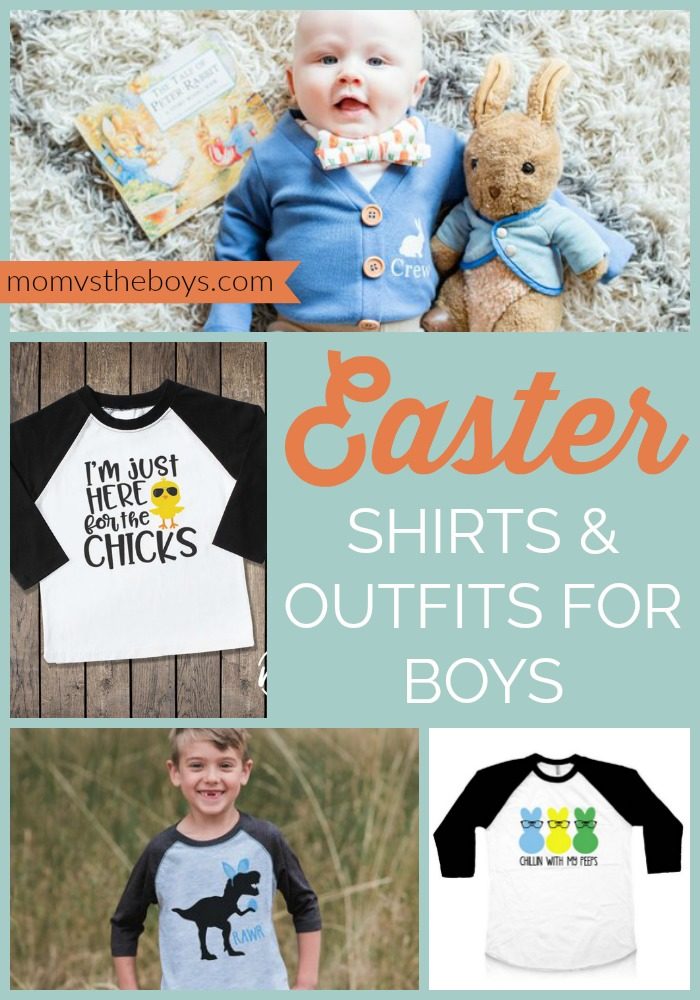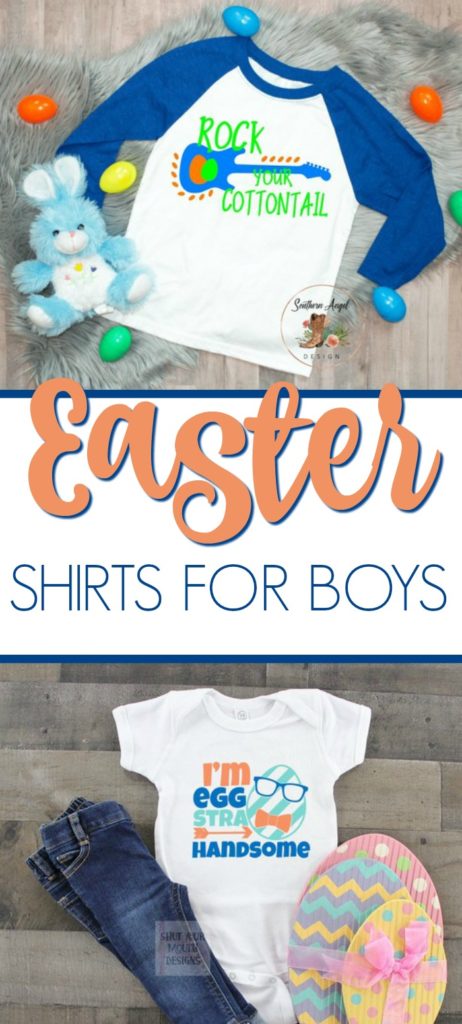 Since you are prepping for the Easter holiday, be sure to check out our posts on Easter Jokes for Kids, Birds Nest Rice Krispie Treats, Easter Crafts Boys Will Love or Non Candy Easter Basket Fillers for Boys
You might also want to check out these Matching Mommy/Son Shirts!