Thanks to Sweet Reads Box for sending me this Sweet Reads Box for reviewing purposes. All opinions are my own.

I'll admit when I saw friends on the internet getting excited about subscription boxes over the last few years, I just didn't see the draw. All that changed though when I heard about Sweet Reads Box, a subscription box for book lovers. Now books are something I can get excited about! I've been an avid reader my whole life and I'm always on the hunt for a new book so the thought of having a new one delivered to my door with a special box of treats and gifts, well, what could be better than that?
I was hooked the minute I saw the September Sweet Reads Box and immediately started thinking of all the other people in my life who would love one! My mom who I swap books with on the regular, my tea loving best friend who can plow through books like nobody's business, her daughter who is a die hard book lover… I kind of wanted to start buying one for everyone!
With the Christmas holidays right around the corner, this is a perfect gift for so many people on your holiday list, especially ones you don't see very often or they live far away because you can order Sweet Reads Box online and it can be delivered to their door once, or each month for as long as you like.
Ready to see what surprises were hiding in the October Sweet Reads Box? Check out  my video!
Again this month I was super impressed and no longer question why people love subscription boxes. I was excited all month wondering what was going to be inside the next box, what a fun surprise! You can really tell how much thought and care goes into selecting the items for each box.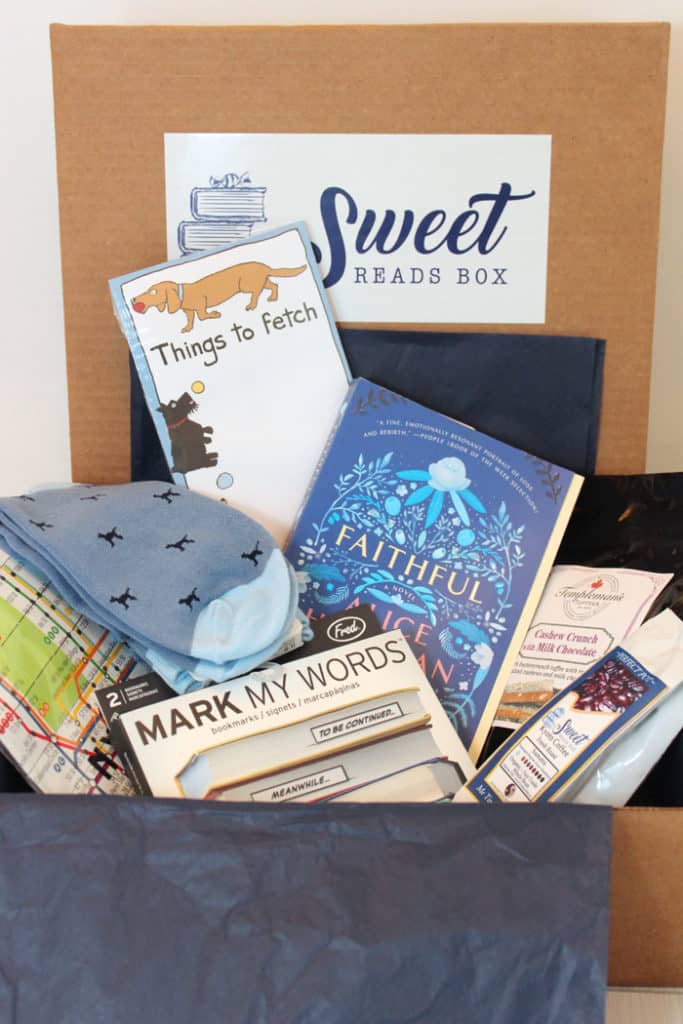 Sweet Reads Box – October Edition
The book chosen this month was Faithful by Alice Hoffman, a recent New York Times bestseller. 
Growing up on Long Island, Shelby Richmond is an ordinary girl until one night an extraordinary tragedy changes her fate. Her best friend's future is destroyed in an accident, while Shelby walks away with the burden of guilt.
What happens when a life is turned inside out? When love is something so distant it may as well be a star in the sky? Faithful is the story of a survivor, filled with emotion—from dark suffering to true happiness—a moving portrait of a young woman finding her way in the modern world. A fan of Chinese food, dogs, bookstores, and men she should stay away from, Shelby has to fight her way back to her own future. In New York City she finds a circle of lost and found souls—including an angel who's been watching over her since that fateful icy night.
Chinese food, dogs, bookstores? Shelby has good taste and you'll see how the items curated for this month's box match Shelby so beautifully.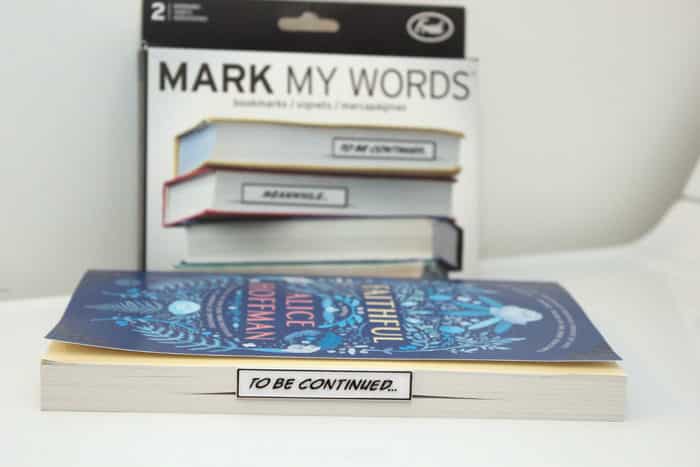 Mark My Words bookmarks by Fred are really fun and come in a set of two with sayings "to be continued.." and "meanwhile…"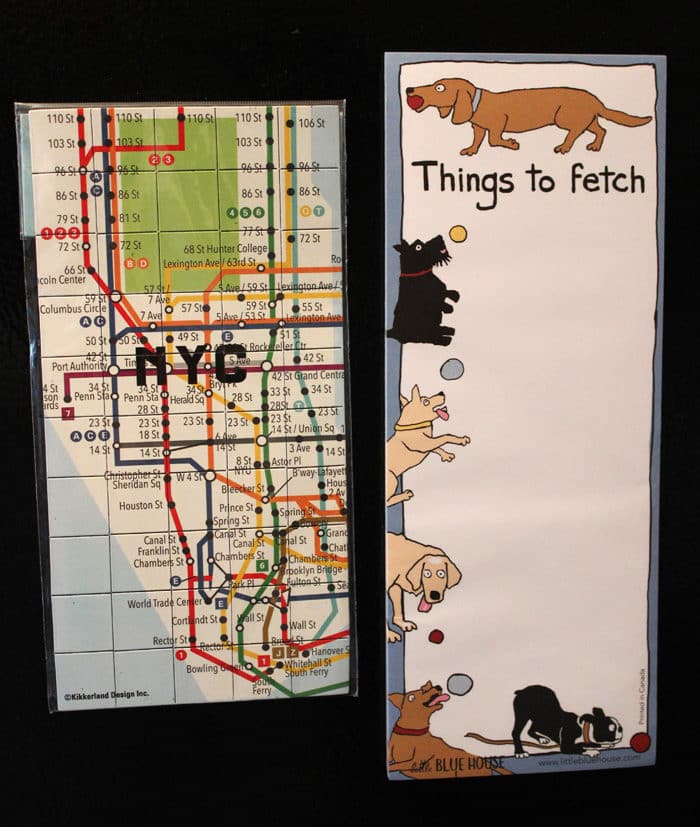 These items will decorate your fridge nicely! New York City Map Magnets are a fun way to follow along with Shelby's journey and the "Things to Fetch" magnetic note pad from Hatley will be sure to keep you organized and smiling!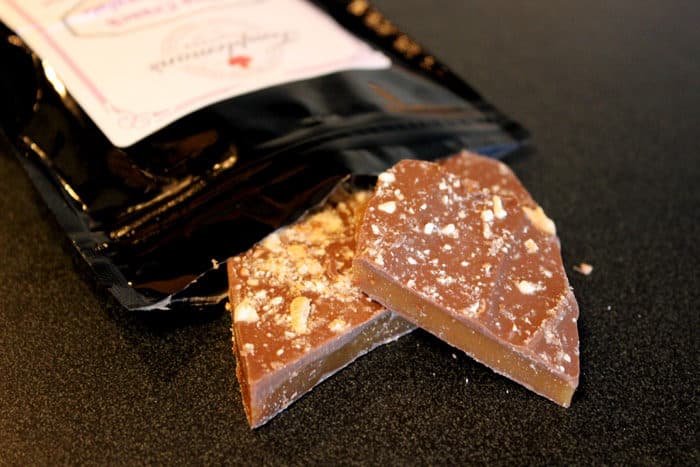 Each Sweet Reads Box comes with a promise of delivering a delicious drink to set the mood and a sweet treat to enjoy while reading. Set in America, coffee is the perfect fit this month and I was blown away by this incredible chocolate covered toffee treat from Templeman's. Being a lover of Chinese food, Shelby would love that it's topped with cashews!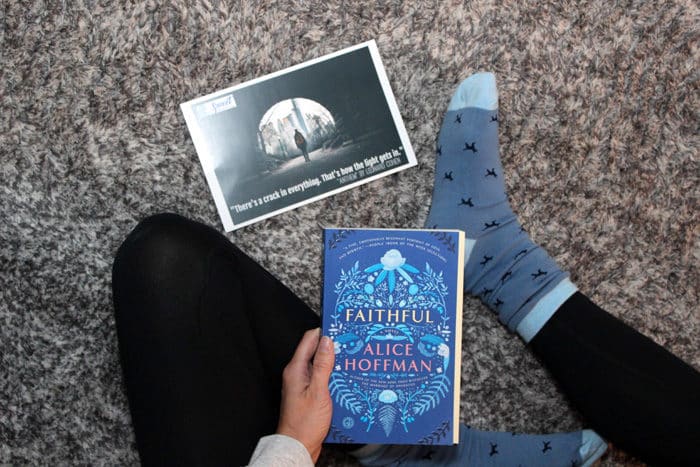 My favourite item in this month's box was the "Tiny Blue Labs" crew socks also by Hatley. They are so stinking adorable! 
A subscription to Sweet Reads Box is $49.99 (plus shipping and handling) and is shipped by Canada Post on the 15th of each month. You have the option of purchasing just one month or you can purchase 3 month or 6 month subscriptions and you'll see a cost-per-month savings. If you join the Sweet Reads Box mailing list, you can save 10% off your first order of a 3 or 6 month subscription!
This October box sold out so be sure to get your order in for November so you don't miss out! And don't worry, you still have a chance to win one below!
Visit the Sweet Reads Box website for more information and to order and follow along on with @SweetReadsBox on twitter, instagram and facebook.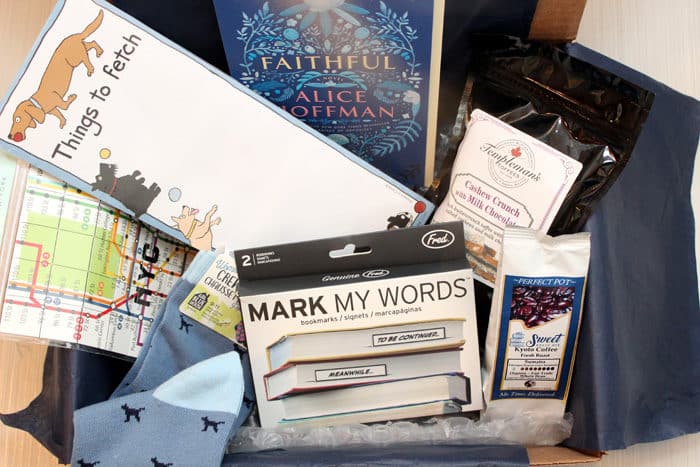 Win the October Sweet Reads Box!!
Enter below for a chance to win the same Sweet Reads Box I reviewed here! Open to Canadian residents only, ends November 18 2017 at 11:59pm. Good Luck!